Posts by Jon Pfeffer
Oct 19, 2017 by
Jon Pfeffer

The recent Stanford "Future of Work" symposium, co-presented by Stanford Career Education and OZY EDU, explored a number of topics related to a changing labor force in the face of automation, and what a more expansive definition of continuing education might entail.
Coursera CEO Jeff Maggioncalda SGSB '96 and one of the panelists, believes that college degrees "will remain useful to build fundamental skills," but that even college-educated members of the labor force "will be expected to continue their education throughout their careers" in order to stay competitive.
This is especially true for graduates with humanities and social science degrees, whose knowledge, according to Stanford's Senior Vice Provost for Education Harry Elam, Jr. remain crucially important to helping industry "understand biases in data, facilitate collaboration, bring insight, provide historical perspective, and humanize technology in a data-driven world."
GSV Asset Management co-founder Michael Moe believes that humanities and social science graduates can help us augment "the three R's" with "the four C's": critical thinking, communication, creativity, and cultural fluency.
MindSumo co-founder and current Stanford GSB student Trent Hazy believes people with humanities and social science can "easily develop transferable skills that employers value. Humanities majors who also learn some quantitative skills by taking classes in statistics or logic will have an advantage over those who don't."
Coursera VP and Stanford GSB '10 grad Julia Stiglitz believes startups like hers open up "educational opportunities … to anyone who has the will and desire and ability to go through it, and as a result I think we're going to see all sorts of new people come into fields they otherwise wouldn't have access to."
When it comes to the projected 2030 obsolescence of half of today's jobs by automation, all the speakers firmly believed that technology will create "new economic opportunity" in the long-term. Moe concludes: "While automation eats jobs, it doesn't eat work."
Oct 19, 2017 by
Jon Pfeffer

There's little joy in agonizing over less-than-stellar GMAT scores, wringing your sweaty hands over a looming GMAT appointment, and/or simply trying to sidestep the standardized nightmare, full stop. Slow down! Go easy on yourself!
For starters, there are plenty of schools that offer GMAT/GRE waivers or weigh other parts of your application more heavily than what you were able to half-remember one random Saturday morning.
Many schools acquiesce that it's difficult parse out the ideal applicant from a test score and they eliminate many worthwhile candidates in the process. So, are there students who might do just fine in the application process skipping the GMAT rigmarole altogether?
If you have 5-7 years of high-quality work experience, it will certainly carry a lot of weight for applicants without GMAT scores, as will exceptionally high undergraduate GPAs. Applicants who can demonstrate aptitude in a related field can likely get away without GMATs. Candidates with post-graduate degrees in an unrelated field can also have the GMAT waived—let us know your secret for avoiding standardized tests all across the board, by the way.
On the flip side, if you don't have significant work experience, didn't graduate cum laude, and can't demonstrated related (or unrelated) aptitude, you may have to claw tooth and nail to pass that GMAT with flying colors.
For those applicants with the right stuff, let's take a deeper dive into five Metro-covered schools that don't require GMAT for admissions:
Suffolk's Sawyer School of Business
Sawyer School of Business applicants sans GMAT need not fret. Full-time MBA candidates with three years' work experience and part-time MBA candidates with 5-7 years of experience can apply for waivers. Here are the other potential credentials that can take the place of a GMAT. In all cases documentation is required:
If you've passed the CPA; CFA, Level 1; or the FRM, Level 1 exams
If you're a second-semester senior business or economics major or Berklee College of Music music management undergrad with a cumulative GPA of 3.3.
If you have 2 years of relevant full-time professional work experience and a 3.4 undergraduate GPA; a 3.3 GPA and four years of experience; or 3.2 and six years of experience.
If you have a MSA, MSF, MSBA, or MST from an AACSB-accredited b-school.
If you are an ABA-approved law school graduate.
If you've completed any SBS graduate certificate programs with a cumulative 3.3 GPA.
DePaul's Kellstadt School of Business
If you apply to the Kellstadt School of Business in Chicago without GMAT scores, here are some alternatives that will help you make the cut. Along with an undergraduate degree from an accredited institution, Kellstadt applicants that do not take the GMAT need:
Five years' consecutive work experience that demonstrates management and quantitative aptitude.
JD, MD, Ph.D., MSF degrees.
160 LSAT Score.
Pass the CPA and/or PE exams.
Any alumni from DePaul's Driehaus College of Business with 3.2 GPA or higher and two years' work experience.
---
---
Rutgers Business School
Holders of a Ph.D., MD, JD, and PharmD, as well as applicants with 3.0-plus undergraduate GPAs are not required to present GMAT scores. Rutgers Business School part-time MBA and Professional Accounting MBA applicants with 10 years' full-time experience (or 8 if they have a Master's degree) can apply for GMAT waivers. Other related degree paths that do not require GMAT or GRE scores: The MA in Taxation, the MA in Governmental Accounting, and the MS in Supply Chain.
Pace's Lubin School of Business
Prospective Pace Lubin School of Business MBAs with a 3.50-plus cumulative undergraduate GPAs or those already in possession of business-related post-graduate degrees can request GMAT waivers. CPAs, CMAs, or practicing lawyers can request GMAT waivers if they apply for the MS in Taxation. Applicants with three years of managerial human resources experience can request GMAT waivers for the MS in Human Resources Management.
Golden Gate University's Ageno School of Business
The following Ageno School of Business candidates may apply for a GMAT waiver:
Master's degrees in unrelated fields.
Applicants with professional licenses earned by passing a nationally recognized US exam e.g. CPA, CMA, CIA.
Applicants with cumulative 3.50-plus undergraduate GPAs.
Applicants with five years' managerial experience.
Practicing CFAs, physicians, or attorneys
Oct 19, 2017 by
Jon Pfeffer
For financial experts, there's a thin line between word choice and loan default. Columbia Business School recently explored the seemingly innocuous connection.
Oct 16, 2017 by
Jon Pfeffer

According to Northeastern professor Koen Pauwels' recent Journal of Marketing paper, there are "three consumer mindset metrics" within social media that affect stock performance and shareholder value. D'Amore-McKim recently explored his research.
Oct 13, 2017 by
Jon Pfeffer

Fear of artificial intelligence is as real as Ryan Gosling's smooth, calming skin in Blade Runner 2049. But is our future really doomed to despair because of sensual robots? Dr. Oren Etzioni recently spoke of the prognostication, as part of the Stevens Institute of Technology's President's Distinguished Lecture Series (PDLS).
Oct 12, 2017 by
Jon Pfeffer
In the world of business, the Executive MBA degree is akin to an Iron Man decathlon in which one simultaneously attempts work, life, and school with equal gusto.
Designed to reskill and get mid-career professionals up to speed on the latest management trends, the value of an EMBA as a useful negotiation tool is undisputed—especially if you can get an employer to fit the bill. If not, it'll cost you but the investment is one that will certainly go a long way to paving a future leadership position way up the corporate ladder.
And when it comes to corporate ladders, the greater Dallas metro area has got an embarrassment of riches. The region is HQ to Exxon Mobil, AT&T, American Airlines, Southwest, Texas Instruments, JC Penney, and Gamestop, among many others on the 2017 Fortune 500. You could also do a lot worse with the area's cultural offerings, especially if you like football, art, and authentic Tex-Mex.
Let's take a closer look at five best Dallas Executive MBA programs:

Baylor's Hankamer School of Business
The Baylor Hankamer School of Business 48-credit, 21-month, $91,000 EMBA is designed for mid-level executives. The program emphasizes leadership skills, decision-making, human resource management, global strategic management, and contemporary business issues within a cohort lock-step structure. The 50-credit, $94,000 EMBA Healthcare curriculum does the same but specifically tailored to the healthcare sector. EMBA students arrive from a variety of companies, including Apple, AT&T, Xerox, Wells Fargo, Microsoft, Coca-Cola, Wal-Mart, and American Airlines. The EMBA does not require GMAT or GRE scores but applicants must have at least five years of work experience.

Southern Methodist's Cox School of Business
The SMU Cox 21-month, $120,150 part-time EMBA prepares experienced business leaders to take their career to the next level by helping them move into higher executive level positions or to expand their company's reach. The EMBA emphasizes general management practices, strategy, finance within real-world applications. Applicants are expected to have at least eight years of work experience but GMAT/GRE scores are not required.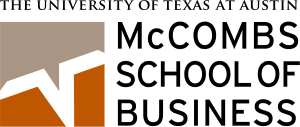 UT-Austin's McCombs School of Business
The curriculum for McCombs School of Business 2-year, 42-credit, $116,800 EMBA is based on a cohort system in which groups of five students "encourage teamwork and development of leadership skills" among one another and each student is paired with a mentor from the previous year's class. The EMBA covers effective communication, risk and change management and business ethics. Of the 68 students in the EMBA class of 2018, the average age is 37 and the average work experience is 14 years.
UT-Dallas' Naveen Jindal School of Management
The UT Dallas Naveen Jindal School of Management 21-month, 53-credit, 5-semester, $85,000 EMBA was developed to prepare "experienced professionals for careers in upper management." The cohort structure centers on "the fundamentals of business, marketplace advancement, leadership, corporate assets strategy, and data use and interpretation." The average UT Dallas EMBA student is 40 and with an average work experience of 16 years. Applicants must have a minimum of eight years "professional business experience with international and management experience," although GMAT or GRE scores are not required.

UT-Arlington College of Business
The UT Arlington College of Business 15-month, 37-credit, $74,500 EMBA (and accompanying Asian Business Studies certificate) is ideal for helping mid-level and upper-level managers and executives "develop the skills needed to move their company into global markets or to increase the company's presence in a global market." The EMBA focuses on the "skills and knowledge needed to run multinational firms, manage data, and develop effective teams that will help firms expand into global markets, maintain customer value, and build long-term customer relationships."
Its cohort structure allows students to gain "extensive experience working collaboratively as part of a team," which extends to the two-week Chinese immersion trip in which students develop a project specific to the region.
The average UT Arlington EMBA student is 38 with an average of 16+ years of work experience. Executive MBA students generally pay for the program through employer sponsorship, although there are scholarship and financial aid opportunities available.