Posts by Jon Pfeffer
Nov 28, 2017 by
Jon Pfeffer

The path to business school is paved with experts and know-nothing-know-it-alls alike—it's just hard to tell the difference sometimes.
This is especially true when it comes to "dos" and "don'ts" of the trade. You're bound to encounter confusing, conflicting, or just plain bad advice in any field but there's something about business school that seems to attract meaningless jargon like flies to honey.
I spoke to Accepted's Linda Abraham and North Star Admissions' Karen Marks, two leading admissions counselors and bonafide MBA experts, about the eight worst pieces of advice most commonly doled out to MBAs-to-be.
"Tell them what they want to hear."
"The admissions committee will see through it, the applicant will blend into the gray mass of applicants who are making the same mistake, and at competitive schools, will get dinged," Abraham writes. "Telling schools what you think they want to hear means telling them what you don't know, and it also means you're not telling them what you want them to know."
"If you are waitlisted, ignore the school's directions and make a dramatic gesture to demonstrate your interest."
According to Marks, "People … have been known to do everything from emailing the admissions office once a day (relatively benign, but inappropriate) to sending homemade gifts (creepy) to showing up in the admissions office and refusing to leave until they have spoken with the Dean. All of this backfires, it's really important to listen to the school's directions and express your interest in ways that underscore your ability to follow directions, and your understanding of the culture."
"Change your career goals and personal story for each school."
Marks explains, "Your goals and core narrative should remain constant, no matter what school you are applying to. Don't tell Stanford that you want to work in micro-finance and Kellogg that you dream of marketing, just because you think it's what they want to hear."
Abraham recalls an interaction she had with "an applicant who came to us initially for Rejection Review." This applicant was told by his consultant, a former Yale SOM adcom director, "she would have rejected him also because the applicant's goal made no sense given his work experience, education and extra-curricular activities. He explained that his friends had told him to use the "hot" goal that year, so he used it in his application. Next year he applied with an authentic goal (and app) and was accepted to an M7 school."
"You have no chance of getting into a top MBA program because you didn't go to a top undergrad."
Abraham couldn't disagree more with this statement.
"If an applicant excelled at their local college, shows leadership, and has had an impactful career, and has a competitive test score, they have a chance at elite MBA programs," she says.
"You have a 750-plus GMAT and a 3.9 GPA, you're in anywhere."
Both counselors call hogwash on this one.
"You can't rest on academic laurels. Yes, those numbers are very attractive to top b-schools, but if they are combined with arrogance—forget it. Schools also want to see leadership and impact in their accepted students. So, if Super Student wasn't a super employee or entrepreneur or campus community member, those stats do not guarantee acceptance at top MBA programs."
"Your goals don't really matter, because you're likely to change them once at b-school."
Abraham writes, "Yes, your goals are likely to change and schools know that, but they at least want you to start their program with direction and a goal they know they can help you achieve. Goals are a major component in fit at most top MBA programs. And if yours are vague or don't match the strengths of your target schools, then you simply aren't showing fit."
"If you have a blind interview, you can wing it."
"You can wing it. BUT you are unlikely to be as effective as the other applicants who prepare," Abraham notes.
"They will have researched the school, know exactly why they want to attend this program, and mined their own experiences and achievements so they are ready to show they belong at the interviewing school and will contribute to the school's student body and alumni network."
"Oh, and they also have thoughtful questions to ask the interviewer."
"You won't get in if your numbers are below an arbitrary number, so don't even bother applying."
Abraham has worked with "multiple clients who had extremely low GMATs and GPAs, below 2.5 and below 600, who have been admitted to Wharton, Booth, HBS, etc. I also admitted applicants with weak numeric profiles to Tuck when I was the Associate Director of Admissions. (They had other stellar qualities)."
Abraham believes that "essays, personality, perspective and life experience are more important than numbers." She adds, "Application reviews are comprehensive. One element is extremely unlikely to keep you out or carry you across the threshold of a dream MBA program."
Nov 27, 2017 by
Jon Pfeffer

New York City is an obvious choice for budding entrepreneurs, consultants, and financiers to find their footing.
Manhattan is regularly called a playground for the wealthy, with a 2016 Newsweek article playfully and indiscriminately dubbing rich people New York's new urban blight. So, if you're one of the millions of people hopping into New York to extract its cultural and financial resources for personal gain before migrating to some more humane province, why not do an MBA there while you're at it?
The proximity of New York business schools to the city's wealth of opportunities means that MBAs have a kind of access that make b-schoolers elsewhere in the country—and the world—salivate. New York's matchless combination of industry, culture, and strategic location means that any one of the numerous business schools that populate the region will give MBAs a veritable nitrous boost when it comes to post-graduation job placement. In fact, earlier this month we covered five other NYC MBA programs that give graduates the best return-on-investment.
You've surveyed the best so let's try the rest! While Part 1 was populated by the most elite and therefore more expensive MBA options in the region, Part 2 focuses on New York programs that are more practical choices if you're doing business school on a budget. These programs tend to offer comparatively smaller returns-on-investment but the advantage is their affordability.
So, let's take a deeper dive into four more New York-area MBA programs that offer the best returns-on-investment for graduates.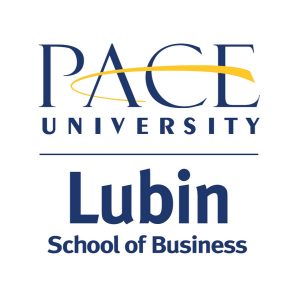 Lubin School of Business — Pace University
The Lubin School of Business counts Hearst Magazines president Michael Clinton '83, HBO Chairman and CEO William C. Nelson '75, and former Chairman and CEO Ivan G. Seidenberg '81 among its notable alumni. With tuition for Lubin's two-year full-time MBA priced at $71,340, the program qualifies one of the mid-range options on our list. MBAs graduate with an average salary-to-debt ratio of 68 percent culled from average debt of $44,076, according to U.S. News & World Report, and an average base salary of $64,425.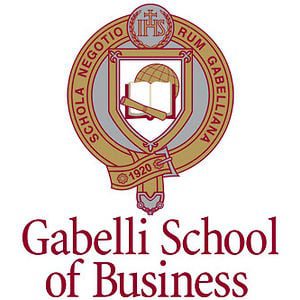 Gabelli School of Business — Fordham University
Notable Gabelli School of Business notable alumni include UnitedHealth Group CEO Stephen J. Hemsley, '74; former JP Morgan CEO Maria Elena Lagomasino '77; Countrywide Financial Corp Co-Funder, Chairman, and CEO Angelo R. Mozilo '60; and Empresas Polar CEO Lorenzo Mendoza. At $87,807 for its two-year full-time MBA, Gabelli's tuition is among the priciest on our list but the handsome 53 percent salary-to-debt ratio makes up for it. MBAs graduate with an average debt of $51,870 and go on to earn an average base salary of $97,404.

Tobin School of Business — St. John's University
The Tobin School of Business at St. John's University is one of the most affordable MBA programs on our list, with tuition priced at $43,740 for its two-year full-time MBA. Tobin MBAs graduate with an average debt of $28,291, which when set against their $59,276 average base salary, yielding a 48 percent salary-to-debt ratio.

Stevens Institute of Technology School of Business
Recent noteworthy employers of the Stevens Institute of Technology School of Business MBAs include ExxonMobil, Goldman Sachs, Johnson & Johnson, JPMorgan Chase, L'Oreal, Lockheed Martin, Microsoft, Tishman Realty & Construction Co., Turner Construction, UBS Financial, and Verizon. Although tuition is priced at a competitive $68,988 for its two-year full-time MBA, Stevens actually has the highest salary-to-debt ratio of any school on our list, at 72%. Stevens MBAs graduate with an average debt of $48,244, according to CNN Money, and go on to earn an average base salary of $67,100.
Nov 20, 2017 by
Jon Pfeffer

Money can buy happiness, according to recent research from the Harvard Business School. But, it primarily has to be spent on making time.
Ashley Whillans, an Assistant Professor of Business Administration at HBS, published research on the "impact of buying one's way out of negative experiences," whether that means find ways to reduce a commute or taking a vacation. She points to "time stress"—or the tension that arises when time becomes a scarce resource—as a critical source of unhappiness, especially for many wealthy individuals. She explains:
"People have been trying to find ways to use their discretionary income to maximize their quality of life for a long time. We were really interested in seeing if buying ourselves out of negative experiences might be another pathway to happiness that had been relatively unexplored."
For the purposes of their research, Whillans and her team define happiness as both overall and moment-to-moment satisfaction.
Whillans surveyed American, Canadian, Danish, and Dutch citizens across the socioeconomic spectrum about their feelings after they made a time-saving purchase. All participants generally reported positive feelings after ordering take-out food, for instance, but Whillans found that when they made these purchases too often, consumers developed a type of "hedonic adaptation" where they used the extra time to do something pleasurable rather than productive.
The role of gender in the time/money/happiness equation is notable, particularly when it comes to the post-work childcare and housekeeping "second shift" many American and Canadian women have to pull. The result is that women "have more educational opportunities than before, and [are] likely to be making more money and holding high-powered jobs but their happiness is not increasing commensurately."
In ongoing research Whillans is pursuing with Michael Norton, a Harold M. Brierley Professor of Business Administration, into the influence that time-saving purchases have on relationship satisfaction, she explains that "both men and women feel less pulled between the demands of work and home life, and that positively impacts the relationship."
Whillans' research offers tangible proof that outsourcing specific tasks throughout the week is a fiscally responsible way to relieve stress.
Check out the rest of Harvard Magazine's story on the research here.
Nov 16, 2017 by
Jon Pfeffer

Cultural crossover consumerism often as hard to define as it is to track down. From the origins of craft beer, to new styles of cuisine, tracing the origins of these now normalized products can be a never-ending quest.
The Stanford Graduate School of Business recently dove into that calls the authenticity of the Tex-Mex category into question and explores how the mysterious cuisine came to be.
In a new study coauthored by Lane Professor of Organizations Glenn R. Carroll and former Chicago magazine dining critic Dennis R. Wheaton, the duo analyzed how so-called "Tex-Mex" food emerged. They point to an influential 1972 cookbook entitled "The Cuisines of Mexico" by Diane Kennedy.
According to the authors, Kennedy "drew a bright line between the types of Mexican food served on either side of the U.S.-Mexico border." Her intention was to "protect the purity of the Mexican category [and] advance the idea that Americanized Mexican food was inferior and inauthentic compared to the cuisines of Mexico."
Carroll and Wheaton noted some major sociological factors that influenced the emergence of Tex-Mex, namely the cross-border race and class tensions between "Mexicans and poor Mexican-American immigrants, as well as between white Americans and Mexican-Americans."
Despite Kennedy's assessment of Tex-Mex as a derogatory and denigrating label, the cuisine—loosely defined by corn chips, crispy tacos, burritos, chili con carne, nachos, fajitas, and combination plates slathered in yellow cheese—flourished in restaurants that catered primarily to non-Mexicans e.g. Taco Bell, Chipotle, Chi-Chi's, and El Torito.
The study incorporates a quote from Texas food writer Robb Walsh, whose defends the legacy of Tex-Mex, offering a more optimistic take on the mass-produced foodstuff.
"We can all thank Diana Kennedy for inadvertently granting Tex-Mex its rightful place in food history," Walsh says.
"By convincing us that Tex-Mex wasn't really Mexican food, she forced us to realize that it was something far more interesting: America's oldest regional cuisine."
You can read more about Stanford's look into the history of Tex-Mex here.
Nov 14, 2017 by
Jon Pfeffer

Today's boardroom is tomorrow's chopping block. Business is a beast, no doubt, one whose needs grow increasingly demanding and complex along with those of we, the consumers, who drive it.
To navigate let alone thrive in this hectic environment requires unprecedented strategy, analysis, and execution. For many companies navigating the unruly seas, so to speak, the great white hope is an unsung hero of sorts: the supply chain manager.
Supply chain managers, or SCMS, have long been vital to the quality and productivity of projects. In short: SCMs oversee how all the constituent parts of their product—raw materials, information, and finance—move from supplier to manufacturer to wholesaler to retailer to consumer.
There are certainly lots of moving parts to this position—no pun intended—which makes sense why supply chain management has become such a popular concentration at business schools and an increasingly in-demand gig for graduates.
When it comes to ideal places to pursue an SCM degree, it doesn't get any better than Washington DC, a cosmopolitan, cross-sectional hub for politics, business, and tech. In addition to its strategic mid-Atlantic location, sandwiched between the business centers of the lower Midwest, the upper Southeast, and the lower Northeast, the Chocolate City is home to a wide range of industry players, offering infinite access to whichever field you aspire to enter through an SCM degree. In addition to the warm, friendly folks like Lockheed Martin and Capital One that make their home in the Beltway, startups like HireKeep, NotionTheory, and Click2Mail do as well.
For you aspiring supply chain managers out there, we did the legwork for you and took a deeper dive into four DC metro degrees.
University of Maryland's R.H. Smith School of Business
The UMD Smith MS in Supply Chain Management is consistently ranked as one of the most innovative in the region. Whether you're looking to become a buyer, a logistics officer, freight specialist, or key account specialist, Smith will give you the "relevant, real-world experience" needed to "drive business growth, promote efficiency, sustain the planet," and last but not least—impress recruiters. Smith's deep ties to Wal-Mart, Bosch Rexroth, AstraZeneca, China Mobile Cooperation, and Unilever will surely benefit Smith MBAs. All graduates become Lean Six Sigma Yellow Belt™ (ICYB™) Certified by the International Association for Six Sigma Certification (IASCC).
Howard University School of Business
The Howard University School of Business' Supply Chain Management (SCM) concentration was designed specifically to prepare students for "leadership roles in global corporations and government entities." Howard's combination of faculty, curriculum, executive sponsorship, and real world experience means that graduates are well-equipped to meet the demands of an increasingly competitive job market.
---
---
Georgetown's McDonough School of Business
Operations and Information Management (OPIM) concentration at Georgetown University's McDonough School of Business is an interdisciplinary effort that combines Production and Operations Management, Operations Research/Management Science, Statistics/Decision Analysis, and IT/Systems Management. OPIM was designed to create opportunities for research and employment within information systems that support decision processes, risk management, business analytics, and global operations.
George Mason University School of Business
The George Mason University School of Business offers a Project Management concentration that might appeal to MBA candidates with an interest in supply chain. The Project Management concentration—available both online and on-campus—was designed to give MBA candidates the "knowledge and skills needed to manage major projects from conception to implementation."
Nov 13, 2017 by
Jon Pfeffer

In the first stage of MIT Sloan's ongoing $100k Pitch Competition, the early winners earned praise for social awareness.
Twenty teams presented 90-second elevator pitches then fielded questions from judges. The $5,000 top prize went to Tactile, a portable device that converts small text from agendas, printed receipts, and snail mail to braille, co-founded by Grace Li (SB '17) and Charlene Xia. Li talked of the pressing need for a device like hers. "A lot of printed texts don't have Braille translation, and there are 39 million visually impaired people."
Boston's "strong community for the visually impaired" has proven to be the ideal testing ground for Tactile where Li's team is currently conducting beta testing. "We're starting out in the U.S. market working with public institutions like libraries and schools, plus centers like the Carroll Center for the Blind and the Perkins School for the Blind." According to the Sloan article, Tactile will "use the prize money to refine and streamline the prototype, intending to make the device even smaller."
The $2,000 technology prize went to aam, a "smart device and app duo [that] reminds its user to take a birth control pill at a specific time and sends reminders to her phone if she forgets." Co-founded by Aagya Mathur, MBA '18, aam takes the form of a "birth control pill blister pack inserted into a smart sleeve."
The second phase of the MIT $100k – dubbed "Accelerate" – pairs teams with mentors to publicly present new prototypes where teams will compete for a $10,000 prize and $3,000 audience choice award.