Apr 30, 2014

Since 2011, the Lewis Institute's Changemaker Awards have recognized Babson students and staff who exemplify remarkable effort to create a positive change within the community and in the world. Two of recipients of this year's Changemaker Awards are Two of this year's honorees are from the F.W. Olin Graduate School of Business at Babson College;  Mayank Arora M'15, and the institute's first ever alumni award was given to Jon Feinman M'10.
Arora is a first-year MBA student, who will participate in MBAxAmerica this summer. This new, six-week program designed for MBA students from the nation's top business schools incorporates cross-country travel where students participate in six business challenges with innovative entrepreneurs. He serves as the Vice President of Operations for the Babson Energy & Environmental Club. Arora, who strives to become a social entrepreneur, has a passion for sustainability and is working on improving energy efficiency within the residential sector. Continue reading…
Apr 23, 2014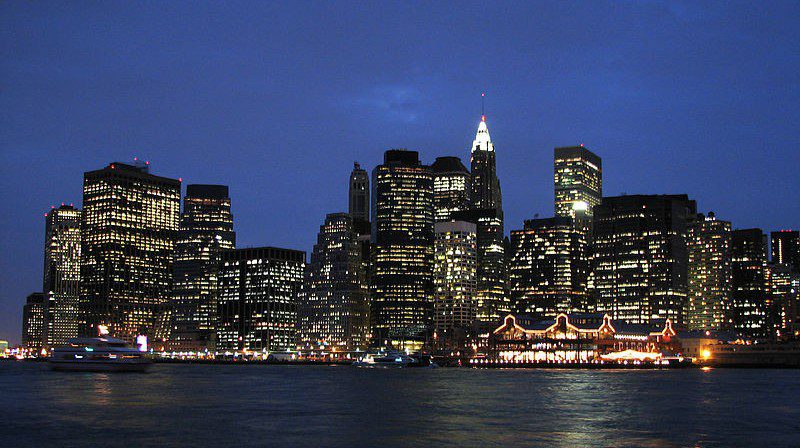 The Frank G. Zarb School of Business at Hofstra University announced the launch of an accelerated MBA program in Manhattan designed for the working professional that can be completed in less than three years.
The MBA in strategic business management is a 41-48 credit hybrid program combining online and on-site classes that will be located in the Manhattan Eye, Ear & Throat Hospital on East 64th Street, between 2nd and 3rd avenues. The first cohort, which has 25 slots available, will begin September 2014.
To introduce the Manhattan program, the Zarb School is sponsoring a series of free lectures on self-branding for career growth featuring Dr. Joel Evans, the RMI Distinguished Professor of Business and a professor of marketing and international business, on April 22 in Manhattan and April 30 in Melville, Long Island. Both events run from 6-8 p.m. The events are free, but registration is required. Continue reading…
Apr 18, 2014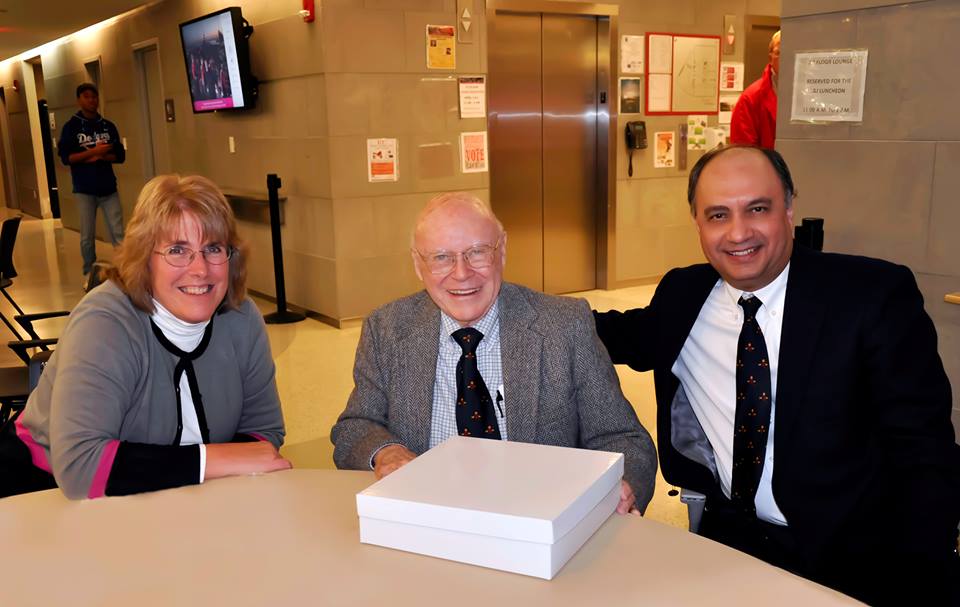 Rutgers Business School Professor Emeritus Philip Shaak, the founding director of the Rutgers Executive MBA program, was honored on April 4 during an EMBA luncheon at Rutgers Business School.
Shaak, who once served as an associate dean, said he looks back at EMBA as the most exciting period of his career. "I really liked teaching and that was the most exciting teaching time for me," he said. "I was extremely fortunate in my career."
Rutgers current EMBA director, professor Farrokh Langdana, said that he and Assistant Dean Kathleen Connelly Harmon were "honored to be part of (Shaak's) legacy to RBS."
"Kathleen and I have often told Professor Shaak that the Rutgers Executive MBA Program has been able to garner all of its global rankings because it was built on the shoulders of giants, such as Phil Shaak and his team," Langdana said.
During the event, Professor Shaak took some time to talk about EMBA's early days, the program's growth and his time at RBS. He described the beginning of the program in 1987, when a tremendous marketing effort was required, and compared it to the ease of attracting candidates today, based on the success and high rankings the program has achieved, as well as the quality of the faculty and teaching.  Shaak emphasized that he and his team were able to attract very bright, professional students who were coming back to school after many years of substantive professional experience, and that created a collaborative learning environment for the program. According the Shaak, "One of the key parts of EMBA is it's not simply a sterile academic exercise. There's a blending of the academic world with the real world of business. That blending is what makes the program so successful."
Apr 9, 2014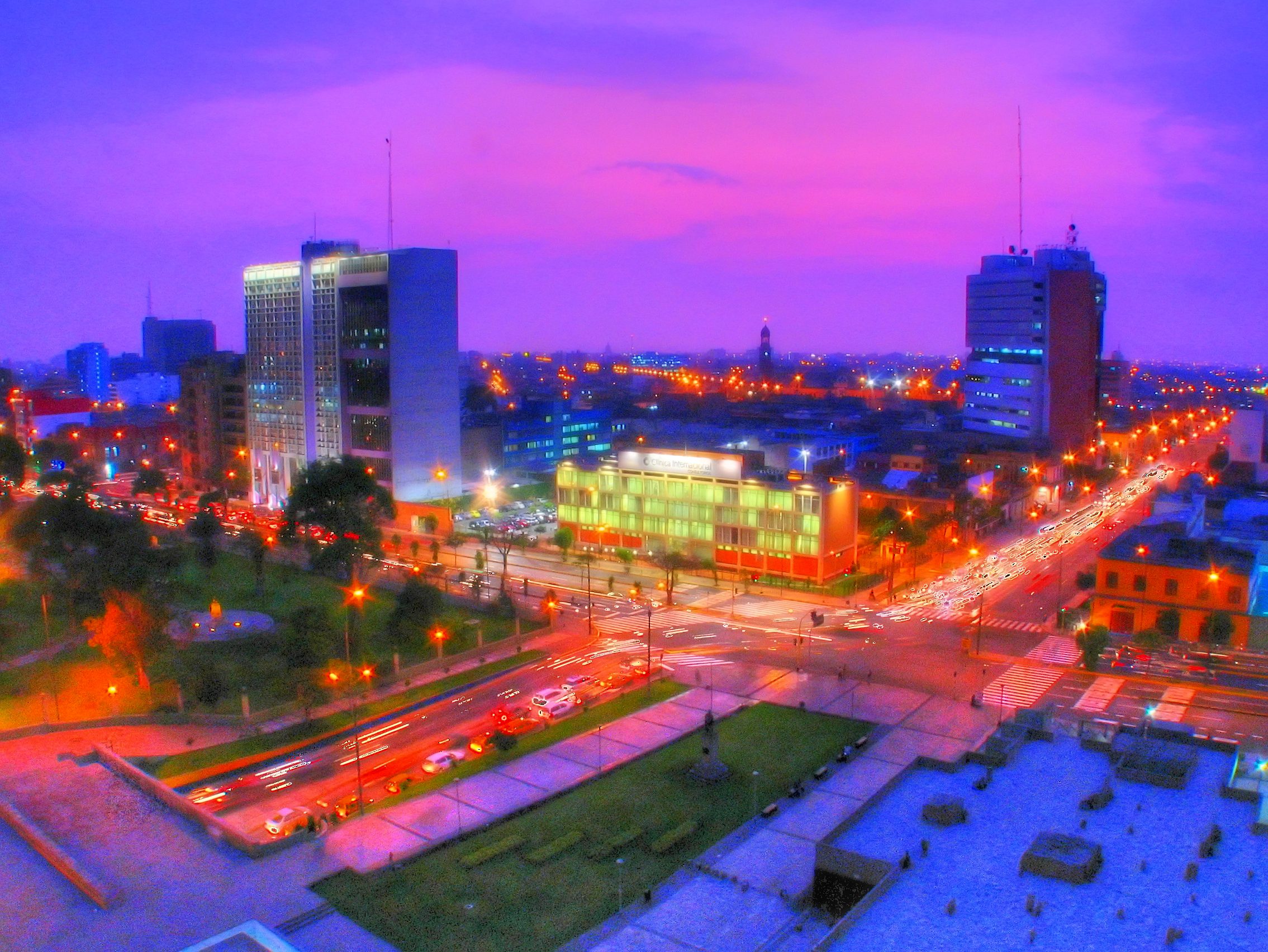 As part of the Penn State Smeal College of Business MBA Program's global immersion experience, 22 students spent one week in Lima, Peru, in order to experience the business climate and culture.
"We like to provide our students with an opportunity to visit developing economies around the world," said Doug Thomas, faculty director for the Penn State Smeal MBA Program, who also traveled to Lima with the students. "We chose Peru specifically because of its recent pattern of strong economic growth as well as strong projected growth in the future."
One of the company visits included a stop at Canadian Mining, which, despite its name, is a Peruvian company—the founder is Canadian. Students also visited with Emilio van Oordt, '98 MBA and general manager for Sodimac, a chain of home improvement centers in Peru.
"As is always the case on our global immersion trips, we connected with Penn State alumni," said Thomas. "Emilio and his team shared insights into both their commercial success but also their commitment to investing in the community through donations of products as well as employees' time and expertise in renovating housing in lower-income communities.
Other companies students visited in Lima included ADEX, Peru's exporters association; Pragma – Brandgroup; startup accelerator Wayra; Cendeit, an educational development center; and Sodimac, a Chilean home improvement chain directed by Smeal MBA alumnus Emilio van Oordt.
Apr 9, 2014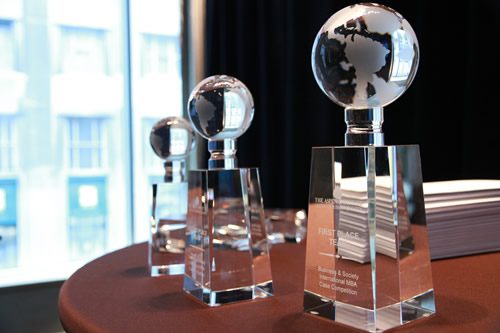 An MBA team from Boston University's School of Management was selected to compete in the final round of the Aspen Institute's 2014 Business and Society International MBA Case Competition.
Ji Chong (MBA '14), David Cushman (MBA'14), Chris Kluesener (MBA'14), and Jonathan Sobin (MBA'14) are one of five teams chosen to compete in the third and final round in New York City.
"Being among the top five teams selected is a great honor for us and speaks to the strength of BU's MBA program, which has given us the tools needed to compete at this level," says Cushman. "Competitions are a worthwhile experience as part of an MBA as they allow you to apply what you've learned and explore current business challenges faced by real companies." The Boston University team's case subject is focused on marketing strategy and social impact revolving around a Mexican grain-processing company seeking to scale its operation in order to raise the standard of living and improve health in the rural Mexican town where it is based.
On April 4th the team presented their case to a panel judges, including senior corporate executives, in order to vie for a first place cash award of $15,000 with an additional $1,000 to donate to charity of the team's choice.  The competition's prize pool is $35,000, unmatched in the MBA case competition circuit.
"If we won the competition we would likely choose a charity that has a sustainability-focused mission and a history of successfully realizing that mission, such as the Environmental Defense Fund," says Cushman.
Aug 8, 2013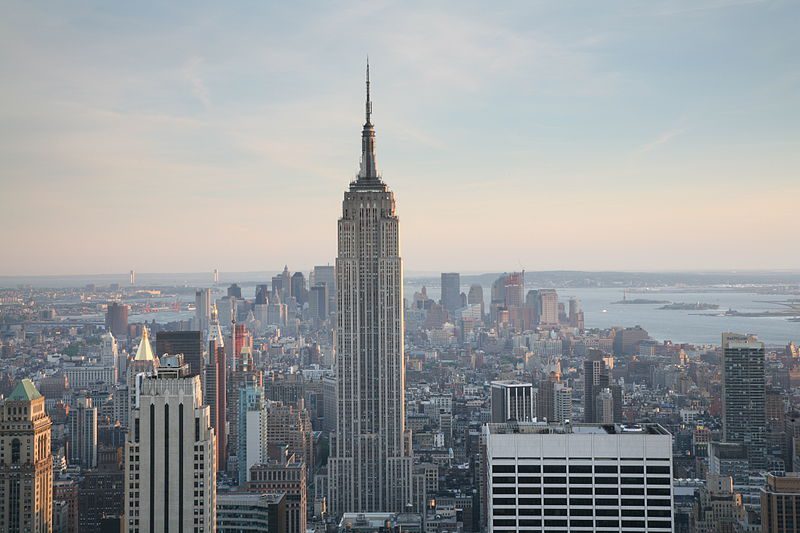 Traditionally, MBA programs have been known for sending many graduates into the world of finance, and in New York City this means Wall Street; however, recent trends indicate that New York MBA graduates are opting out of the Wall Street track for other industries.
The luxury goods industry is one example. Known as an industry where newcomers typically have to "work their way up," luxury goods hasn't historically been a magnet for recent MBA graduates. Yet in recent years, the student interest in this industry has risen, whereas interest in the financial sector has fallen. In 2012, according to Crain's New York, only 22% of NYU Stern's MBA graduates went into investment banking, as opposed to 28% the year before. At Columbia Business School, well known for a finance program that has been home to investing legends like Benjamin Graham and Warren Buffett, the number of graduates entering the finance industry dropped from 50% to 42% between 2011 and 2012.
Meanwhile, the number of CBS students getting jobs in luxury retail upon graduation has doubled between 2011 and 2012, and the retail and luxury goods student club now has 200 members and counting. In addition to gaining recognition as a "hot new industry," luxury retail offers stability that a career in finance may not.
Not only is interest in luxury retail growing on the East Coast, but also interest in the arts and entertainment business; Pace University's new major in this area drew applicants in record numbers this past year, resulting in an increase in enrollment of 180%.
While finance remains one of the most popular industries for MBAs, these trends may augur a move towards a more even industry distribution of MBA graduates.