Sellinger Dean Karyl Leggio Receives GEDCO Leadership Award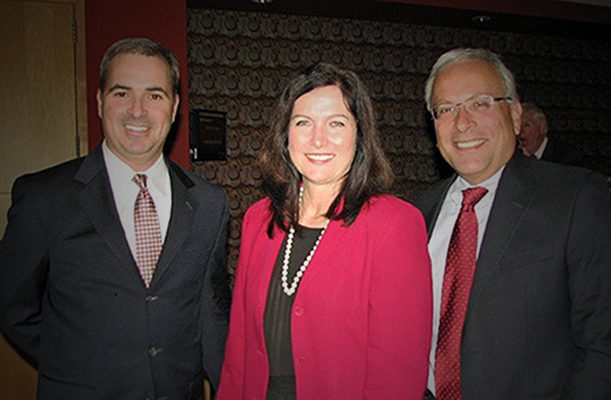 Karyl B. Leggio, dean of the Sellinger School of Business and Management, received the GEDCO Leadership Award on Nov. 14, 2013. GEDCO is a nonprofit that supports affordable housing and providing community, senior and homeless services in North Baltimore. The organization selected Leggio for her role in leading students to create a new and sustainable business plan for GEDCO.
"The work of Dean Leggio's Sellinger School students, under her guidance, will help GEDCO to continue to provide caring and compassionate communities for years to come," said Nicole Battle, CEO of GEDCO who is also Sellinger School '08 graduate. "This award honors individuals who have shown extraordinary commitment to the fulfillment of the mission of GEDCO and to the advancement and well-being of the Baltimore community."
Leggio's has received grants for research projects that include the GEDCO project. Her experience also includes developing customized executive education offerings, designing curriculum, developing centers for excellence and partnering in the business community.
In addition to her position as Dean of Sellinger, Leggio serves on several boards to include the Archdiocese of Baltimore, the Economic Alliance of Greater Baltimore, the Downtown Partnership, the Center Club, International Association of Jesuit Business Schools and the Society of Self Fellows at the University of Kansas.
About the Author