Online MBA Programs That Don't Require the GMAT or GRE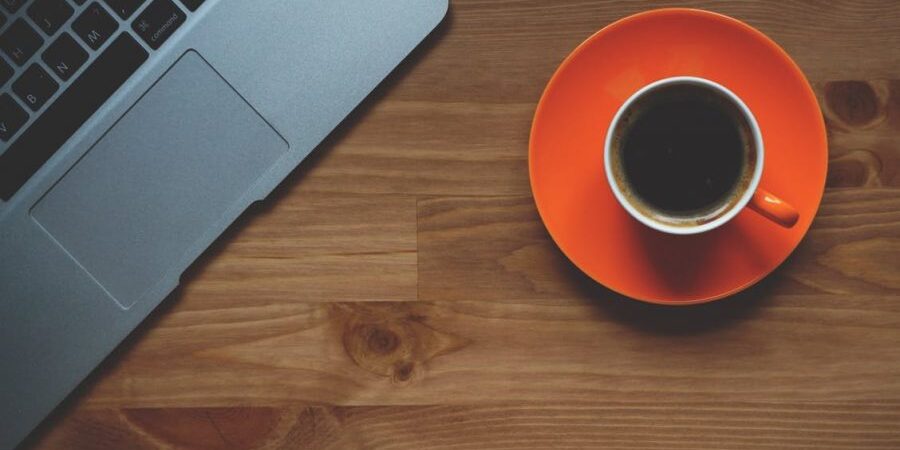 Why Do Schools Require the GMAT?
Similar to how the SAT plays a role in undergraduate admission to higher education, the GMAT has been a consistent requirement for the majority of business programs globally. This standardized test has been one of a variety of factors that go into consideration when being accepted into programs.  There are three main reasons that the GMAT has been part of the application process:
Reliable indicator of student success: Based on surveys conducted by GMAC, the GMAT has been a reliable indicator of student success in the classroom among MBA programs.
Equalizer in admission process to gauge quality of prospective students: The GMAT also provides a standardized test, which is applicable to all students entering admissions to top MBA programs.  Other factors such as years of work experience and undergraduate GPA are subjective and can vary depending on the applicant.
Major factor in many major MBA rankings: Major publication rankings such as the Financial Times, US News and BusinessWeek take into consideration the average GMAT score for each MBA programs incoming class.  For example, the mean GMAT and GRE score is weighted at 0.1625% for the US News Ranking.  Historically, schools have an incentive to accept students with higher GMAT scored for ranking purposes in these major publication rankings.
Why Pursue an Online MBA?
There are many reasons to pursue an online MBA degree versus a full-time on-site MBA or a part-time on-site MBA:
Advancement in technology: The advancement in technology platforms, schools are increasingly able to provide an in-person atmosphere at remote locations for students. For example, many colleges utilize a web platform called ClassroomLIVE, which is an integrated, web-based learning environment that delivers programs in real-time from classrooms on college campus's direct to students, in their homes, at their workplaces, or while traveling. This provides a synchronous learning opportunity where students are able to interact live with professors and other students during the class as it is taking place on campus. Take a look at an example of the interactive learning platform here.
More accepted among employers: The stigma among corporate recruiters and hiring mangers when it came to online MBA job seekers was that it was not as respected compared to on-campus MBA offerings. However, with the online MBA becoming more popular among degree seekers, corporate recruiters and hiring managers are weighing the name of your college and the type of degree you have earned is more heavily than the method by which you earned your degree.
Flexibility: One of the major issues facing MBA degree seekers is balancing their current career or family obligations while also being able to complete an MBA and the learning requirements. Many part-time programs are offered at specific locations on specific days, creating a barrier for applicants to pursue the degree offering.  One of the major advantages of pursuing an online MBA program is the flexibility the learning experience offers.  Many programs are beginning to offer students the option to attend the classroom learning in person, but not penalizing them for accessing the curriculum remotely.
Lower cost on average: Since the overhead cost are lower for colleges and universities, online MBA programs are typically cheaper than on-site program offerings.  This is another advantage for students who are looking to complete a flexible MBA degree at a lower cost.  On average, online MBA programs are about 15-20% cheaper than an on-site offering due to the lower overhead.
What Factors Should I Consider for Choosing an Online MBA?
Network of professors and faculty: The professors and faculty in your MBA program are one of the most important facilitators as you learn the curriculum of an MBA.  Professors have in-depth knowledge of business practices as they apply to the real world and the best ones can challenge you to apply the skills you learn throughout your MBA to real-life scenarios to prepare you as a business professional.  It is important to understand your professors background and experience and how it will impact their teaching style and expertise.
Network in the classroom: Although professors and faculty will steer high-level learning, your classmates will have a large impact on your classroom discussions, projects and case studies.  Learning from experienced individuals will provide more value and insight throughout your MBA.  It is important to prioritize the level of quality among your classmates to enhance your learning experience during your online MBA.
Alumni network: One of the most important assets an MBA program can provide is its inclusion to a wide range of alumni from CEO's and CFO's of Fortune 500 companies to presidents and general Managers of global corporations.  It is important as you consider the quality of the MBA program, that you also heavily factor in the alumni network that each institution provides to its newly dubbed alumni.  These networks open doors to employment and internship opportunities post-graduation.
Internship opportunities: Many MBA programs offer internship opportunities during your educational experience. MBA internships allow you to get your foot in the door while directly applying the knowledge and skills you gained during your MBA.  It is also important to research the career services office to see where previous MBA students have interned to make sure the opportunities fit your goals.
What are the General Requirements of Online MBA Programs that Do Not Require the GMAT?
For applicants who are looking to bypass the GMAT and pursue an MBA that does not require the GMAT, there still are requirements to be eligible for admissions to many online MBA programs, they include:
Schools application
Bachelor's degree
Resume
Letters of Recommendation
Personal Statement
Application Fee
Why Pursue an Online MBA That Does Not Require the GMAT or Offers a GMAT Waiver?
One of the main reasons applicants should consider pursuing an online MBA program that does not require the GMAT is because it allows applicants to receive an admissions decision without having to study for and take the GMAT.  With this barrier removed, applicants are more likely to apply to MBA programs and schools are finding other requirements to ensure programs still maintain high-caliber students.
Below is a List of MBA Programs That Don't Require the GMAT or GRE. For a Complete List of MBA Programs in the Online Metro, see our Online MBA Region Overview.
Click on a program profile below to see if you meet the eligibility requirements for that program.
Loading Programs