New Rankings Confirm Success at Sellinger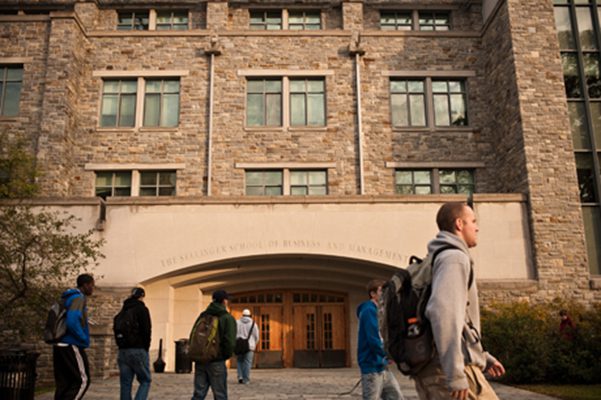 U.S. News & World Report's "Best Grad Schools 2015" list ranked Loyola University Maryland's Sellinger School of Business and Management's part-time MBA program among the top 125 rankings nationally. Sellinger also came in ranked 15th in finance and 20th in accounting nationally on the publication's specialties list.
"With a gifted faculty and rigorous curriculum, we offer students an unparalleled education in business with strength in both finance and accounting," said Karyl B. Leggio, dean of the Sellinger School. "We're pleased these rankings confirm our success and our students' success."
The publications recognizes a top business schools in finance as one that prepares students for business administration and management, specializing in areas such as investment banking and corporate finance, while top accounting schools prepare students for the CPA exam and jobs in business accounting administration.
U.S. News compiles these annual MBA program rankings by surveying deans and MBA program directors of AACSB-accredited schools. Different meausres are taken for different kinds of programs— in the full-time program rankings, recruiter assessment, admissions data, and career statistics also are considered, while for the part-time program rankings, U.S. News also takes into account admissions statistics and the percentage of overall enrollment that is part time.
In addition to the U.S. News ranking, Bloomberg Businessweek placed the Sellinger School's business law program second, marketing program fifth and information systems program seventh nationally among undergraduate business schools in 2013. The Princeton Review ranked the school among its "Best 296 Business Schools: 2013 Edition," the fourth consecutive year the Sellinger School has made the list.
About the Author