Sellinger Dean Elected to AACSB Board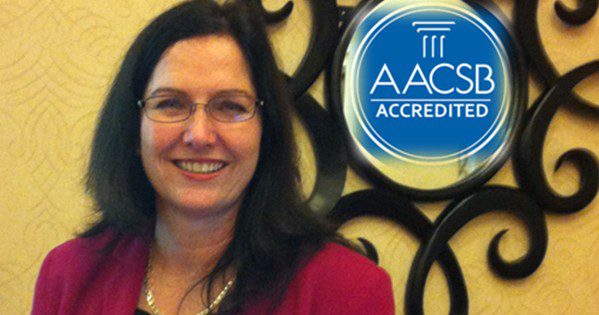 Karyl B. Leggio, dean of the Sellinger School of Business, was elected to the board of directors for the Association to Advance Collegiate Schools of Business (AACSB). Founded in 1916, AACSB is the longest serving global accrediting body for business schools that offer degrees in business and accounting.
Leggio has been at Sellinger since 2008. In her time at the school, she has overseen the implementation of new programs including the school's first accredited accelerated MBA program, the Emerging Leaders MBA, a Masters in Accounting program and an accounting certificate program.
In addition to launching this flagship programs, Leggio created the Student Experiential Learning Lab (SELL) to educate students on the use of financial databases such as Bloomberg, Reuters Eikon, Morningstar and S&P Capital IQ. The students use these databases to manage a portion of Loyola University's endowment.
Leggio's goal at Sellinger has been on strengthening the school's focus on external relations and preparing students with career and life planning. The Sellinger School is actively engaged in assisting in Loyola University's York Road initiative in the Govans area and is active in supporting the innovation community.
Her other accomplishments include: various grants for research projects, development of customized executive education offerings, a specially designed curriculum, and the development of centers for excellence and partners in the business community.
Prior to joining Loyola, Leggio was associate dean at the University of Missouri Kansas City where she worked for eight years. She earned a doctorate in finance from the University of Kansas.
About the Author