McCombs Welcomes Charles Barnett as Executive-in-Residence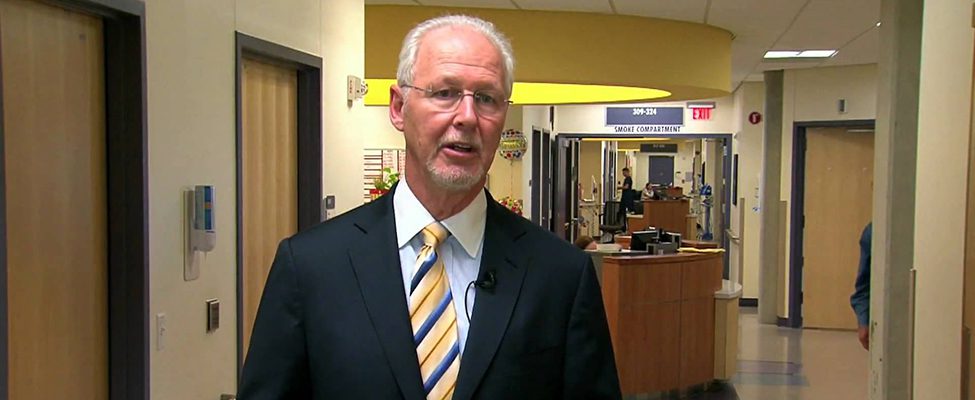 McCombs School of Business is please to announce that Charles Barnett, executive board chair at the Seton Healthcare Family hospital network, will be joining the school as an executive-in-residence. After 20 years at Seton Healthcare Family Barnett is excited to mentor students and faculty in the field of medical administration. 
Barnett said he hopes the Dell Medical School will provide medicine industry leaders who can work to resolve pressing issues.
"We're going to have to figure out how to help people stay healthier if they've got a chronic condition, so they can stay out of the hospital and out of the emergency room," Barnett said. "The medical school will provide us with thoughtful leaders in medicine to do two things — to help us solve these kinds of problems and really change the way we think about what a physician needs to do going forward."
Charles started his career in health care as an operating room technician in 1972. He went on to earn a master's degree in Healthcare Administration from Xavier University. He continued on to earn his bachelor's degree and a master's degree from the University of Cincinnati and taught history there before entering the health care field. Charles J. Barnett assumed his prior position at Seton Healthcare Family as the initial executive chairman of the board on July 1, 2013. In this role, Charles provides leadership and guidance to the Seton Board.
"The opportunity to use [McCombs] as an innovation engine to integrate the work being done [and] interface that among the colleges, especially the business school, is really important," Barnett said.
Information in this post comes from this article from The Daily Texan.
About the Author