2015-2016 UT Austin / McCombs Essay Topics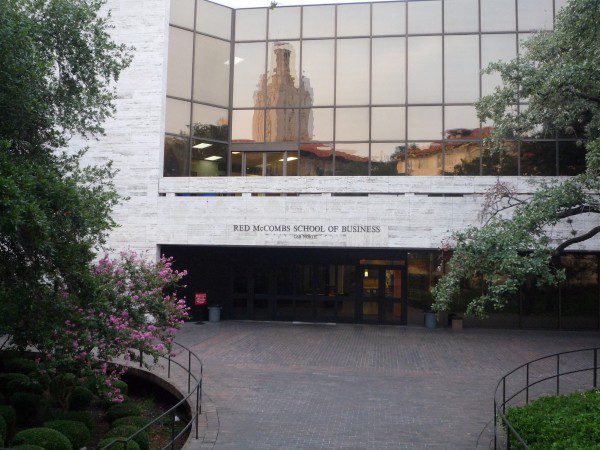 Following the release of the UT Austin / McCombs MBA application deadlines late last month, the McCombs admissions committee has released its 2015-2016 UT Austin / McCombs essay topics. While the wording has changed slightly, the subject matter of this year's two required prompts and optional essay is quite similar to those from last admissions season. Applicants are asked to introduce themselves to their potential cohort via essay, video, or about.me in the first response, and to comment on how the McCombs MBA is ideal for them in the second.
2015-2016 UT Austin / McCombs Essay Topics
Essay 1: At The University of Texas at Austin, what starts here changes the world. You are at the Texas MBA Orientation for the Class of 2018, meeting your cohort for the first time. Please introduce yourself to your new classmates, including relevant information about your personal and professional life.
Select only one communication method that you would like to use for your response:
Write an essay (250 words)
Share a video introduction (one minute)
Share your about.me profile
Essay 2: The McCombs School of Business is where leadership is earned. We have an inclusive environment where our dynamic and driven students take an active role in the Texas MBA community. Please discuss why the Texas MBA is the ideal program for you, what you hope to achieve, and how you will contribute to your classmates' experience. (500 words)
Optional Essay: Please provide any additional information you believe is important and/or address any areas of concern that will be beneficial to the Admissions Committee in considering your application (e.g. unexplained gaps in work experience, choice of recommenders, academic performance, significant weaknesses in your application, or extenuating personal circumstances). (250 words)
Good luck, everyone!
About the Author