Halliburton Donates $1M to McCombs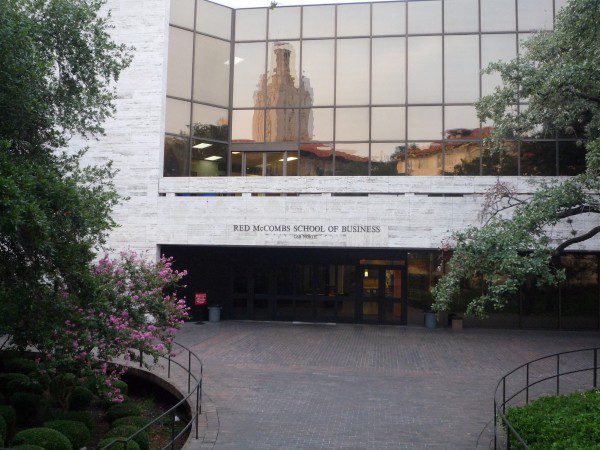 The McCombs School of Business at the University of Texas at Austin has received a $1 million dollar donation from Houston-based Halliburton Co. to fund UT Austin's Texas Business Foundations Summer Institute. The grant will cover the institute's costs through 2020. Halliburton also supports McComb's leadership training and professional development activities, including mock interviews.
The Texas Business Foundations Summer Institute is an eight-week summer program open to all UT students who aren't majoring in business. It educates students on business basics and the stock market, and leads them through business simulations and mock interviews.
"The Summer Business Foundations Program at The University of Texas has experienced remarkable growth since its inception in 2008 and has proved to be an invaluable program in providing business competency to students of all majors, including STEM," said Lawrence Pope, Halliburton's executive vice president of administration and chief human resources officer. "We look forward to continuing our partnership with The University of Texas and expanding the program."
Halliburton is one of the largest public companies based in Houston. It provides oilfield services and products globally.
About the Author