Direct From the Dean: RH Smith's Alexander Triantis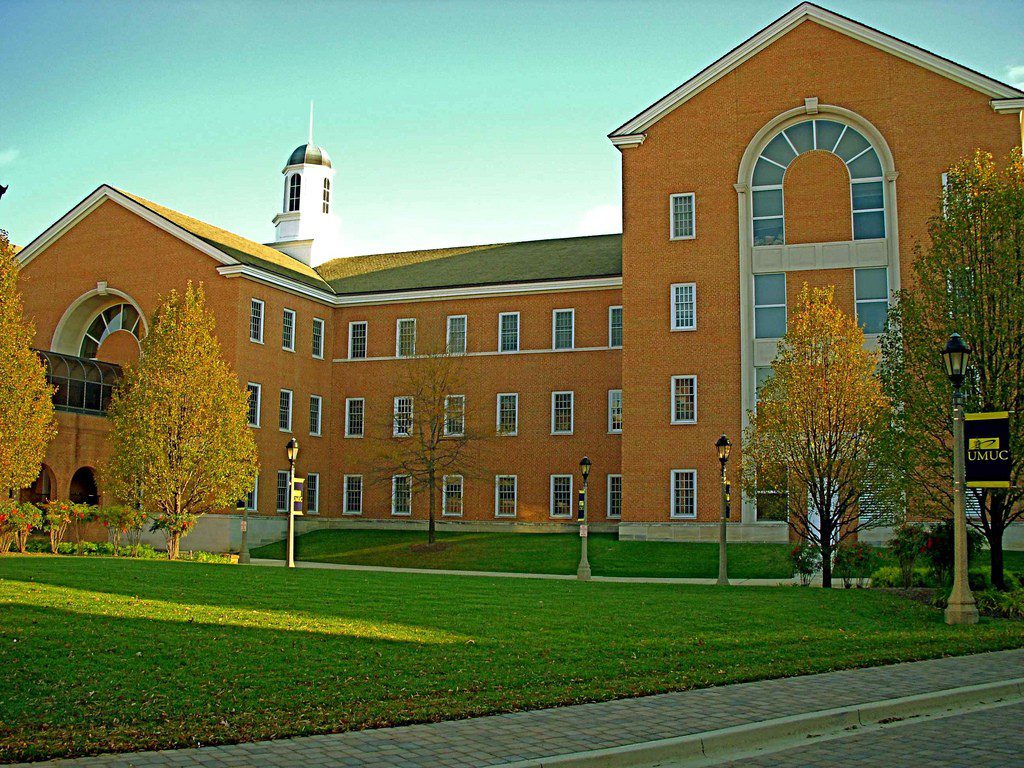 ­We interviewed Dean Alexander Triantis from the Robert H. Smith School of Business at the University of Maryland for MetroMBA's Direct from the Dean interview series. The series provides an inside look into many MBA programs and their unique offerings for potential students.
Dean Triantis has been a part of the Smith School since 1995, and he has served as dean since 2013. A professor of finance, he served as Chair of the Smith School's Finance Department from 2006 to 2011. His work has been published in academic journals such as the Journal of International Economics and the Review of Financial Studies, and his research has appeared in publications such as Businessweek, the New York Times, and the Wall Street Journal. Furthermore, he has served as a consultant for clients including Marriott International, PricewaterhouseCoopers (PwC), and the World Bank. Triantis holds a Ph.D. from Stanford University.
Dean Triantis conveyed his enthusiasm for the Smith School's excellent part-time MBA program, as well as the school's many community partnerships. He also speaks highly of the school's location near business leaders from around the world. Overall, Dean Triantis encourages students who are interested in an MBA with many opportunities for experiential learning to consider the Smith School.
MetroMBA: What is the one area of your MBA program that you wish prospective applicants knew more about?
People know about the full-time and executive MBA programs at our flagship campus in College Park, Maryland. But I wish prospective applicants knew more about our part-time MBA options in Baltimore and Rockville, Maryland, and near the White House in Washington. With so many satellite campuses available, working professionals can choose a Smith School location convenient to their home or office anywhere in the region. And each site is fully staffed with a career advisor, faculty campus director and support team. We also offer an online MBA option that has grown tremendously since its launch in 2014.
MetroMBA: In the Washington, D.C., region, what sets the Robert H. Smith School of Business' graduate management education offerings apart from those of other schools? Basically, if someone is looking to go to business school in the region, why should they look here?
When we ask our students why they chose the Smith School, they frequently mention the close-knit, collaborative community available here. Our students help each other and stay connected. We see this at career fairs, case competitions, study abroad trips, club activities and beyond. Our students also appreciate the Smith faculty, ranked among the top in the world for research prowess. Our professors stay plugged in to business and policy trends, and they love teaching in a rigorous environment focused on analytics and complex problem solving. For these reasons and more, Bloomberg Business has ranked the Smith School No. 1 in the United States for student satisfaction two years in a row.
MetroMBA: What is the greatest single advantage to going to business school in Washington, D.C.?
Washington attracts business and policy leaders from all over the world. The region is home to federal agencies, corporate headquarters, world-class think tanks and national and international nonprofits. This gives our students access to diverse internship and career opportunities, which pair nicely with a high-quality MBA degree.
MetroMBA: How does the Robert H. Smith School of Business prepare students specifically for careers in the region?
In addition to our core curriculum focused on analytics and complex problem solving, we offer a broad menu of electives tailored to the needs of regional employers. Smith MBA students also can get involved with any number of centers and projects that involve community partnerships. These include our Dingman Center for Entrepreneurship, our Center for Social Value Creation, the Global Equities Fund, and many student-run organizations. Washington business and policy leaders make regular appearances in our classrooms, and our students frequently go to them on site visits.
MetroMBA: What role does online education play in today's MBA offerings at the Robert H. Smith School of Business? How do you see that changing over the next five years?
Technology will transform learning in two ways over the next five years, and the Smith School already has taken steps to prepare. The first major change will be increased flexibility for greater numbers of students. Military service members, single parents and others with work-life challenges will be able to study on their terms. We already have glimpsed the impact in our online MBA program, which has grown steadily since its launch in January 2014. Our part-time MBA students also benefit from a blended format, which leads to the second major area of change. When knowledge delivery occurs online, the traditional classroom becomes transformed. Students and teachers gain freedom to use their face-to-face time in different ways. At Smith this has meant greater focus on collaborative and experiential learning. The Smith School recently appointed a senior associate dean of learning, who will lead a school-wide effort to experiment and adjust as we embrace technology and pursue new applications.
MetroMBA: When you became dean, what was the Robert H. Smith School of Business known for? At the conclusion of your tenure, what would you like it to be best known for?
When I became dean in 2013, the Smith School already had a strong reputation for world-class faculty and research. I hope this remains true at the conclusion of my tenure. But in addition, I would like the school to be known for its close connections with business and policy leaders working on the front lines to solve the pressing problems of the 21st century. The key will be research with impact. One way we will do this is by growing our executive education programs, which will allow knowledge to flow in two directions — from the field to the classroom, and vice versa. Our vision is to convert the Smith School into an innovation hub.
MetroMBA: What is the one upcoming development or change at Robert H. Smith School of Business that you are most excited about and why?
The Smith School has a long tradition of experiential learning, with activities ranging from study abroad trips to consulting projects for real-world clients. This focus will increase in the coming months, as we work to incorporate meaningful, hands-on experiences into every course.
About the Author