Houston Energy Corridor: An Overview for MBAs

If you want to get into the energy industry, then you need to head to an MBA program in Houston. The Houston region is one of the most important industrial bases in the world and was recently ranked as the #1 U.S. manufacturing city by Manufactures' News Inc.
Houston is the U.S. energy headquarters and a world center for virtually every segment of the oil and gas industry including exploration, production, transmission, marketing, supply, and technology. If you want to enter into this thriving industry in Houston then getting your MBA from Mays Business School at Texas A&M University, the McCombs School of Business at the University of Texas at Austin, or the Jones Graduate School of Business at Rice University is a great idea.
In particular, the Mays School offers a Certificate in Energy Accounting for those MBA students who are interested in joining the energy industry. It's a great way to set yourself apart in the Houston market. Plus, as a Mays School graduate, you'll have access to one of the most active university alumni groups in the world, which includes more than 50,000 Mays School alumni.
Or, by opting for the McCombs School, you can attend the world's premier energy university. UT Austin hosts a yearly UT Energy Week, organized by the Energy Institute. The week features a series of insightful panel discussions and prominent keynote speakers, concerning the latest energy research findings from the world's leading energy experts.
No matter which MBA program you decide to attend in Houston, there are plenty of energy corporations to help you dive into the industry. These companies are not only leaders in the energy industry, but top employers in the Houston area.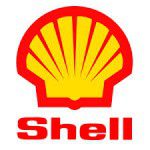 Shell Oil Company
Shell is a global group of energy and petrochemical companies with over 87,000 employees in more than 70 countries and territories. Their U.S. headquarters is in Houston and is one of America's largest oil and natural gas producers. There are approximately 25,000 Shell-branded gas stations across the U.S.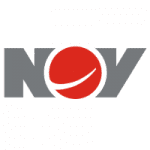 National Oilwell Varco 
National Oilwell Varco (NOV) is a global provider of equipment and components used in oil and gas drilling. They conduct operations in more than 1,200 locations across six continents. In 2008, the Houston Chronicle ranked NOV as the best company in greater Houston, and it's the area's largest energy employer, with more than 14,500 workers in the region.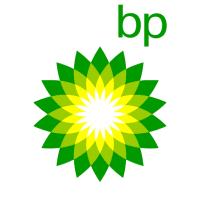 BP America
BP is one of the world's seven "supermajor" oil and gas companies. BP operates in approximately 80 countries and produces around 3.2 million barrels per day. The BP America Houston headquarters has over 9,537 employees, and there are more than 20,000 employees total in the U.S. BP is the second largest producer of oil and gas and the largest leaseholder in the deepwater Gulf of Mexico.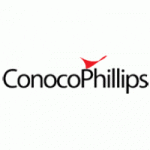 ConocoPhillips
ConocoPhillips operates in 21 countries and employs over 15,900 men and women. They are the world's largest independent exploration and production company, based on proved reserve and production of liquids and natural gas. Their Houston headquarters is home to more than 2,600 employees, after moving from Oklahoma in 1949.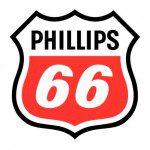 Phillips 66
Phillips 66 is an American multinational energy company, created from ConocoPhillips. The company focuses on producing natural gas liquids (NGL) and petrochemicals. They have approximately 14,000 employees worldwide in more than 65 countries. It's ranked No. 7 on the Fortune 500 list and was one of the first companies to introduce multi-grade motor oil.
Other Houston energy companies include:
About the Author