Top 6 DC Startups to Watch

Our nation's capital isn't just a hotbed for politicos and pundits—it's quickly become a happening tech burg whose startup scene has begun to blossom. Forbes dubbed Washington, DC, the country's No. 1 New Tech Hot Spot in 2013.

According to a WAMU radio interview, this transformation is due in large part to Mayor Vincent Gray's five-year economic plan to "create the largest tech hub on the East Coast." The city seems poised to do just that with a host of competitive tech incentives (including waiving corporate income taxes for the first five years) and relocation credits. Not to mention the close proximity to federal government, nonprofits and an extremely well-educated population.
Gray's Tech & Innovation Sector Manager Erin Horne McKinney says, "The mayor likes to say that there's going to be a day where people will say, 'We want to be the next DC,' instead of 'We want to be the next Silicon Valley.'"
Let's take a look at six startups in the DC metro area that are poised to help make this dream a reality:
Top 6 DC Startups to Watch


ByteCubed is a next-gen software development firm that is often tasked with consulting to Department of Defense, Department of Homeland Security, the Defense Intelligence Agency and other government agencies. ByteCubed aims to deliver "innovative and effective solutions that meet the ever-changing challenges many clients face today."


Oasys is a Service-Disabled Veteran-Owned Small Business (SDVOSB) that offers "program management, advisory, design and full technology life-cycle support." Oasys Co-Founder and CEO Tony Johnson is an Air Force veteran with more than 20 years of experience in information systems, having previously led technology services firm Ennovex.

Launched publicly in 2008, PhishMe is the "leading provider of phishing threat management." PhishMe enables employees to "identify, report and mitigate spear phishing, malware and drive-by threats, decreasing the risk of data breaches."


Mobomo is a web and mobile application development company whose "product strategy and solutions design expertise in digital media and publishing help to uncover the characteristics of your users by learning about their needs, wants and limitations."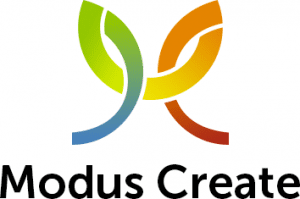 Modus Create is a product studio using "design strategy, user experience design and lean product development to develop stunning applications with emerging technology." Co-Founder Pat Sheridan holds an MBA from Georgetown's McDonough School of Business, while Co-Founder Jay Garcia is an Air Force veteran.

Revature partners with universities to "provide students with end-to-end, no-risk pathways to high-value careers in coding and software development." Revature's model is to train "students on high-demand enterprise-level technologies free of charge, hiring students and then placing them with leading companies and organizations."
About the Author