Looking For The Best Houston Finance MBA Programs

Navigating through the world of finance has never exactly been a cakewalk, but with increasingly globalized and volatile options, futures and swaps markets, not to mention a host of hyper-cutthroat firms, those intrepid enough to enter the finance fold are going to need an ace up their sleeve to stay competitive and get ahead.
Enter the Finance MBA. Finance MBAs and Masters Degrees in Finance have become surefire bets for emerging analysts and managers to accrue the necessary technical know-how to get an unfair advantage over your competitors.
As a strategic location to snag those skills, you could do a lot worse than Houston, Texas. A multitude of Fortune 500 companies – mostly oil and energy – are currently headquartered in the Space City, including Phillips 66, Sysco, Apache, CenterPoint Energy, Marathon Oil and that fun-loving Halliburton bunch.
We did the heavy lifting for you and looked into five Houston-area business schools where finance is the name of the game.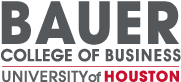 The University of Houston offers an MSF that gives students the specialized skills to work in a variety of sectors: Corporate Financial Management, Investments Analysis, Portfolio Management, Derivatives and Risk Management, Security Analysis and Financial Innovation. The degree is a must-have for business students who wish to pursue careers in corporate finance and financial consulting, investment banking, security analysis and brokerage, funds management, commercial and retail banking, and risk management.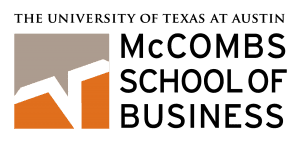 UT-Austin offers two graduate degree options in Finance. The first is the Texas MBA, which grooms students for careers in financial services, private equity firms, energy companies, commercial real estate firms and non-financial corporations. Texas MBA students choose one of six finance concentrations: General Finance, Corporate Finance, Investment Management, Energy Finance, Real Estate Finance and Private Equity Finance. The second option is the 10-month Texas MSF, which "offers a unique intersection of finance theory and technical, quantitative aptitude."

Rice's MBA in finance was developed to give students a "broad foundation in financial management principles [with] an opportunity for further specialization." The Rice MBA faculty has a broad range of research interests within finance, from basic financial management, financial modeling, options and derivatives to corporate financial policies to issues in investments and mathematical finance.

Cameron offers a 30-credit MSF developed specifically for working finance professionals. The curriculum addresses contemporary industry needs, including a major component of the CFA Candidate Body of Knowledge. Cameron MSF students have access to a broad range of internship, study abroad, and networking opportunities, including seminars and workshops. Other selling points include the 16:1 student-to-faculty ratio and flexible course schedules, which include evening classes and summer sessions.

Aggie offers a 36 credit, 10-month MSF developed to prepare students with STEM and economics undergraduate backgrounds for careers in corporate finance, capital markets/consulting and investment management. The average starting salary for MSF graduates is $70,430. The MSF gives students "hands-on experience applying various financial modeling and valuation concepts, tools and techniques" and prepares them for the CFA and CMT exams. Aggie MSF students have access to an extensive, 50,000-strong alumni network connected to the global finance community leaders from companies like Bain & Co., Bank of America, Goldman Sachs, JP Morgan, Keefe, Bruyette & Woods, Philips 66 and Tudor Pickering Holt & Co.
About the Author