Washington DC Executive MBA Programs You Need To Know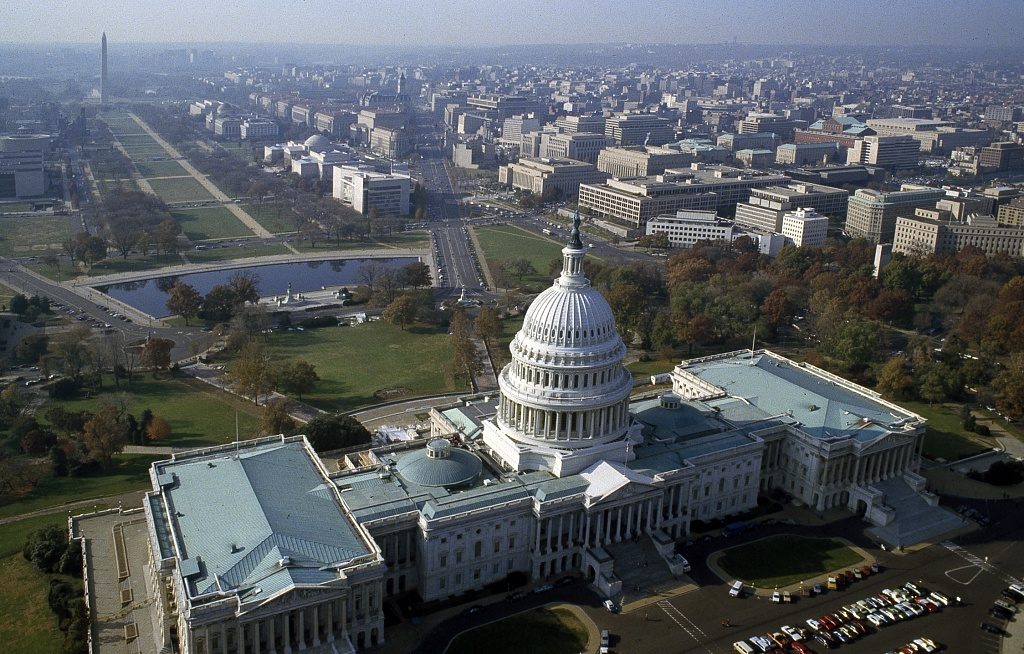 Are you working professional in the Washington DC metro who really wants to get to the top of the corporate ladder? Do you have significant managerial experience, but want to take the next step and assume a leading role in your organization. If this sounds like you, than an Executive MBA (EMBA) is what you're looking for.
While standard full-time MBAs offer students access to deeper coursework and more job recruiters, EMBA programs are tailored to teach skills that can translate to a student's current job and allow for growth within the organization. Many EMBA students have been identified as potential leaders at their companies. Some employers will allow students to pursue their education while still getting full pay and a majority of employers will even pay for the degree. EMBA classes are typically offered on weekends, ensuring that those enrolled in these programs don't miss much, if any, work.
According to the Washington Post, the DC metro has more than 35 higher education institutions that offer post-bachelor business programs. With plenty of flexible learning options at big-name schools, the area is home to some of the nation's top EMBA programs. Here's a look at what the area has to offer.
Washington DC Executive MBA Programs You Need To Know
George Mason University's School of Business Administration was founded in 1977. In 1998, the School of Business Administration became the George Mason University School of Management. More recently, in 2014, the school changed its name to the George Mason University School of Business. George Mason University School of Business is accredited by the Association to Advance Collegiate Schools of Business International (AACSB) and by the Commission on Colleges of the Southern Association of Colleges and Schools. It remains one of only 10 percent of business schools worldwide accredited in both business and accounting.
Today, the school offers multiple graduate programs including an MBA, EMBA, MS in Accounting, MS in Real Estate Development, MS in Management of Secure Information Systems and an MS in Technology Management. The George Mason University Executive MBA program is 20 months long. All three Executive MBA tracks are available to take on weekends in Arlington, VA. The three EMBA tracks each have special requirements:
Global: Students must complete one week-long global residency.
National Security: students must complete a residency in the Washington, D.C., metro area. National Security students are also offered the chance at a global residency, but at an extra cost.
Critical Infrastructure Protection: a seven-module program that also features an optional global residency at an additional cost. The program is constructed in partnership with George Mason University's Center for Infrastructure Protection and Homeland Security.
George Mason EMBAs have gone on to work for organizations such as AT&T, Booz Allen Hamilton, the CIA and Microsoft.
George Washington University's School of Government was founded by University President Cloyd H. Marvin in 1928. Marvin established the school with a $1 million dollar endowment from the League of Masonic Clubs. The school initially offered degree programs that integrated business and politics on national and international levels.
In 1960, the School was renamed the School of Government, Business, and International Affairs and in 1966, its faculties were divided into a School of Government and Business Administration, and a School of International Affairs. The school was then renamed the School of Business and Public Management in 1990, and finally in 2004, it became the School of Business (GWSB).
GWSB's World Executive MBA program is a cohort-based program with each cohort is made up of 25-30 experienced students. The program is completed in 16 months with classes on Friday afternoons and Saturday mornings and afternoons. Core coursework is based around three themes:
Leading People
Global and Local Environments
Mastering Business Functions (financial management, decision skills and marketing)
Two integrative courses analyze topics of great relevance to the business community, such as the recent fiscal crisis and integrate that analysis across business arenas. Elective courses allow students to focus on international business, sustainability or leadership.
There are also two domestic and two international residencies along with campus-based courses. The domestic consulting residencies take place in Washington DC: ten days at the beginning of the program and eight days at the end. These DC residencies include a practicum component with site visits and executive lectures. Two residencies take place in international locations and are each six days long. All residencies contain credit-bearing coursework.
The Kogod School of Business at American University was established in 1955 as DC's first university-level school of business. The institution is named after Robert Kogod, a real estate developer and the former Co-Chairman and Co-President of the Charles E. Smith Companies.
The American University Professional MBA at the Kogod School of Business is a part-time program designed for the working professionals. The cohort-based program allows students to take one class at a time, one night a week and earn their MBA in 27 months. The cohort system is all about building teamwork skills. At the start of each spring semester, Kogod students spend some time with their peers in a weekend residency aimed to develop their professional skills.
The program's core curriculum builds skills in economics, accounting, quantitative methods and conceptual/critical thinking abilities in strategic planning and decision-making. Along with the core curriculum, students must complete a Global Residency during their second year. The trip combines on campus coursework with international travel and includes meetings with business executives and experts.
In 1789, Bishop John Carroll, an American-born, European-educated Jesuit priest acquired land overlooking the Potomac River outside the village of Georgetown and founded the Academy at George-Town. The Academy went on to become Georgetown University—the oldest Catholic university in America. The Georgetown MBA program began in 1981 and is fully accredited by AACSB. Georgetown boasts two EMBA programs: The Executive MBA and the Global Executive MBA.
The 20-month long Executive MBA features two international and two domestic residencies. The cohort-based program ends with a Global Capstone Residency, where teams of students travel the world to study the impact of globalization at the national, industry and firm levels. Afterward, the teams present their findings during a Capstone Weekend that highlights the school's themes of globalization, collaboration and integration of knowledge. On-campus classes held on Fridays and Saturdays of alternating weekend and focus on core business disciplines including Accounting, Decision Sciences, Economics, Finance, Management, Marketing and Strategy.
Meanwhile, Georgetown's Global Executive MBA is a four-month long innovative program comprised of six two-week modules held at locations around the world. Each module is a "deep immersion" experience that integrates core MBA courses and builds upon previous modules. Modules are broken down into coursework, networking events, special topics and briefings that take advantage of the residency location.
About the Author