The Fastest MBAs You Can Earn in Washington DC

There's no doubt that earning an MBA is a serious commitment. Not only do you have to be willing to take time away from your friends, family, and work, but you also have to set aside a decent chunk of change. When time is money, and you want to give up as little as possible, many individuals decide that an MBA isn't for them. However, that doesn't have to be the case.
If you don't have 24 months to earn an MBA, don't worry. One-year MBAs and similar shortened programs have been cropping up more and more often lately. In fact, there are many MBA programs throughout the Washington DC area that will help you earn your MBA in less than two years.
Fast Washington DC MBA Programs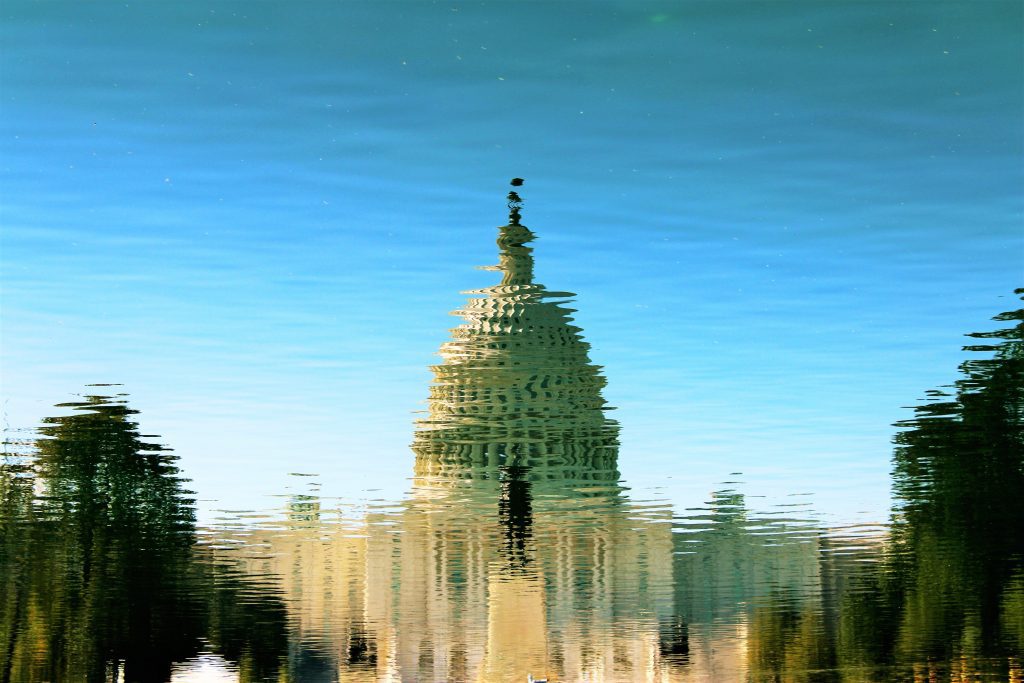 Length: 16 months
Type of MBA Program: Part-Time Executive MBA
Coursework: In-person classes
The World Executive MBA at George Washington University is a 16-month all-inclusive accelerated program. It's designed for candidates who are interested in cybersecurity and would like to take coursework devised by national security, military, corporate, and global financial experts.
Participants in the World Executive MBA work in teams throughout the fall, spring, and summer semesters to take classes and develop individual skills and knowledge. Overall, students complete 52.5 credits on themes such as Leading People, Global and Local Environments, and Mastering Business Functions. Also included in the program are two residencies in Washington DC and two in international locations.
Length: 18 months
Type of MBA Program: Part-Time Executive MBA
Coursework: Online classes
At Howard University, the Online Executive MBA program can be completed in as little as 18 months as long as 42 credits are taken. The program was developed to focus on five essential pillars of learning including Executive Readiness, Strategic Thinking, Fresh Perspective, Values, and Connection. To cover these pillars, students take courses in finance, accounting, management, statistics, communications, and ethics.
All courses in the Online Executive MBA program are completely online, for complete career flexibility. The average student in the program has seven years of professional work experience plus five more years of management or senior-level experience.
Length: 19 months
Type of MBA Program: Part-Time Executive MBA
Coursework: In-person classes
The Executive MBA program at UMD Smith is just 19-months in length. That's almost twice as fast as their evening and weekend MBA, which takes 28 to 36 months to complete. The key to the Executive MBA at UMD Smith is experience. The average candidate has 15 years of experience and is 39-years old. Beyond that, the curriculum is similar to what you'll find in the full-time and part-time program and taught by the same faculty.
To graduate in 19 months, EMBA students must complete 54 credits on topics such as Financial Accounting, Leadership and Human Capital, Global Economics, and Operations Management. In addition, EMBA students are expected to complete three Action Learning Projects (ALPs), which provide students with a chance to focus on real business problems.
Length: 20 months
Type of MBA Program: Part-time
Coursework: Online and in-person classes
George Mason University understands the needs of today's marketplace. That's why its top-ranked MBA program is provided in an accelerated format that only required 20 months to complete. This on-campus program is designed for individuals who live or work in the Washington DC metro area.
The best part is that even though the program is only 20 months in length, it does not require full-time attendance. Instead, students can take classes in the evenings and online while still working full-time. It's one of the quickest part-time MBA programs available in the area.
Length: 21 months
Type of MBA Program: Full-Time MBA
Coursework: In-person classes
The full-time MBA program at McDonough is just 21 months. During this time frame, MBA students will take 36 credits of core courses and 24 credits of electives—60 credits total—all with the same cohort of individuals. Coursework not only focuses on basic business concepts but it also has a robust global business focus. Students have the opportunity to study all around the world through the Global Business Initiative.
The full-time MBA program at Georgetown is ranked 18th in the world by the Financial Times and 8th in the country by U.S. News and World Report. It's most recognized for its location in the heart of the U.S. capital, just miles from the White House, providing students with unparalleled access to business leaders and policymakers. As for the 21-month workload, over this period students will have the opportunity to choose from 100-plus electives on topics such as national security, design thinking, data visualization, and more.
About the Author