Georgetown McDonough MBA Admissions Answers 5 Questions
In our latest installment of the MetroMBA "5 Questions" series, we speak with Shelly Heinrich, Associate Dean, MBA Admissions and Director of Marketing at Georgetown University's McDonough School of Business. She was kind enough to respond to our questions and share insight into what it's like to attend McDonough for an MBA.
---
1. How does Georgetown McDonough help MBA students pursue their special interests?
"One of the reasons Georgetown McDonough stands out is because our students have diverse industry interest areas. We are not a school that places half in consulting and half in finance. While these certainly are the largest areas our students pursue, close to 53 percent are seeking careers in the following industries: technology, consumer products, healthcare, hospitality, manufacturing, nonprofit/social impact, real estate, and government. Technology, in particular, is our third highest career placement industry.
Another way students can pursue special interests is with our customizable curriculum. After students in our full-time and Flex MBA complete their core, they can choose from over 100 electives and don't have to declare a concentration. We believe this is key because every job requires people to wear multiple hats and have multiple skill sets. So, if we were a school that forced students into certain classes, they wouldn't be able to build a skill set that addresses the multiple knowledge gaps they are seeking to fill.
Additionally, MBA students can leverage the rest of Georgetown University, taking up to 12 credit hours of electives at another Georgetown graduate program or even 6 of those 12 credit hours at partner institutions in the DC metro area."
2. What makes Georgetown McDonough a special place for you?
"I experienced what makes Georgetown McDonough special even prior to starting to work here over four years ago. I've been living in the DC area for over ten years now and have worked at four other business schools. Throughout my professional and personal life, anytime I engaged with someone who worked, taught, or went to school at Georgetown McDonough, their eyes lit up or 'sparked' when talking about their experience. They spoke about their time as if they wanted to be back on campus, reliving their experience. When I received the offer to work here, a former staff member of McDonough reached out to me with congratulations and encouragement and said, 'I loved my time there. It's such a special place, and you're going to love it.'
From day one, I have understood the spark. We have a phenomenal community. Students are high caliber, love their community, and embody the Jesuit values of men and women in service to others. Faculty and staff are committed to the continued growth of the program, and the evidence of this is our continued rise in rankings, the profiles of our incoming students, and our employment results. Also, our alumni are committed to giving back and helping fellow Hoyas.
Four years later, I still love coming to work every day. The buzz and energy of the Hariri building is invigorating and I am always excited to celebrate the weekly or even daily accomplishments of our community."
3. What does your ideal MBA candidate look like?
"Our ideal candidate has executive presence, grit, diverse personal and professional life experiences, a global mindset, and a generosity of spirit. We want students who will come to Georgetown McDonough and leave a mark, finding their niche in the student community and leaving a legacy that will be experienced by future cohorts and classes.
But, to answer the question that your readers are likely looking for, we certainly look for students with a class profile similar to our recent incoming class. These are students with a strong academic background, professional and personal experiences that can add value to the classroom conversation, and a strong commitment to understanding and appreciating a diverse classroom experience. Our incoming Full-time and Evening MBA class represented over 40 countries and 17 industry backgrounds. The ideal candidate comes in wanting to learn from all the various backgrounds of students."
4. Are there any new program, centers, faculty members, or events you can talk about?
"The Flex MBA program—the next evolution of our Evening MBA—will start in fall 2019. This program retains the strong assets of our highly ranked part-time MBA program while infusing newly added areas of flexibility.
We will retain an identical curriculum and degree as our full-time MBA and access to the same cohort format. The new aspects of the program include a Saturday elective and hybrid elective options, in addition to the current evening elective offerings. Hybrid electives allow for a mix of on-campus and virtual sessions to provide flexibility to students who may travel for work or who need options to commute less to campus. Additionally, there will be additional opportunities to take our Intensive Learning Experiences, which are 1-2 week intense electives where you complete an entire elective on a host of special topics in a condensed amount of time. Finally, we're now allowing students to transfer electives of graduate coursework if they have not been counted toward another graduate degree.
We've seen strong interest in this program and look forward to the inaugural cohort next fall.
We recently launched a new Certificate in Consumer Analytics and Insights that provides students the opportunity to understand how consumers make decisions via the analysis of consumer data. For students wanting to hone their analytic skills, this is a very relevant certificate. Additionally, the HoyAlytics, student data analytics club is celebrating its one-year anniversary and has provided students with workshops in such programs as Tableau, R, SAS, and Excel.
Working with others across the university, Georgetown McDonough has launched a program to transform the lives of a highly select group of District residents released from local correctional facilities who show strong potential to become successful leaders and role models in their communities.
Through a combination of education and partnership with local employers, the university's new Pivot Program aims to prepare participants for positions as both entrepreneurial leaders and productive employees.
The Pivot Program represents a collaboration among Georgetown's Prisons and Justice Initiative, Georgetown College, and the McDonough School of Business, with the support from the Mayor's Office on Returning Citizen Affairs and a $400,000 grant from the U.S. Department of Commerce's Minority Business Development agency. In addition, the D.C. Department of Employment Services will provide stipends to our participants.
Georgetown designed the Pivot Program to break that cycle and recapture this untapped human capital. This transition program offers a non-credit-bearing certificate in business and entrepreneurship designed specifically for a cohort of up to 20 returning citizens, to be known as Pivot Fellows."
5. What's your favorite DC parade/event that every student should attend?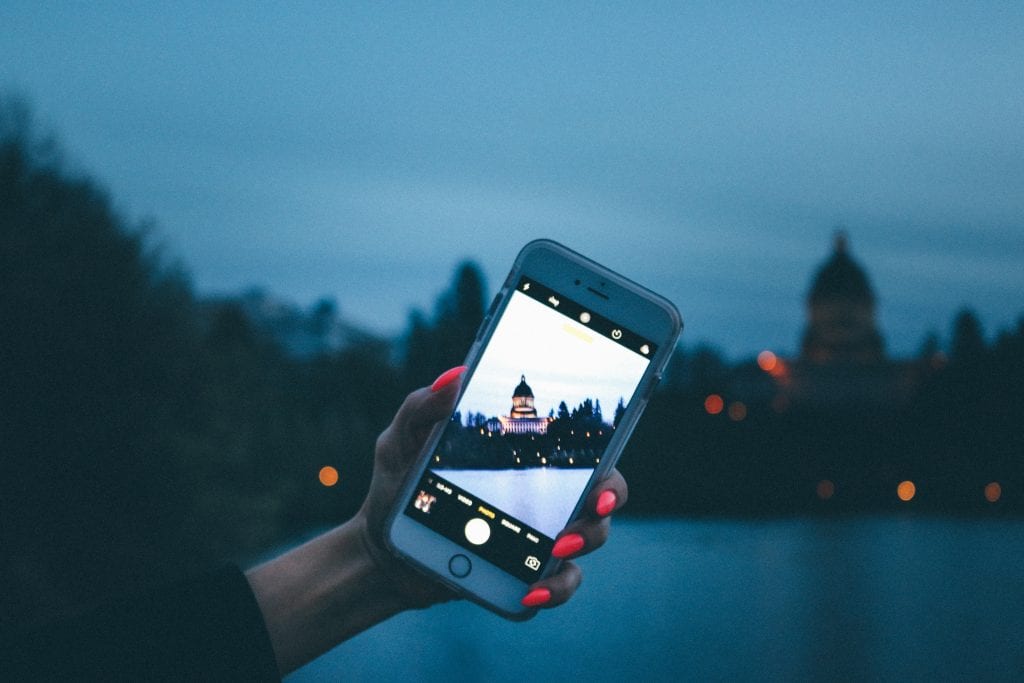 "I love the Embassy Open House Weekends in May; there are usually two consecutive weekends. Most embassies open their doors for a weekend of food, dancing, and cultural activities specific to their country. You can walk from embassy to embassy for an entire day of cultural immersion. It is something unique to D.C. that you wouldn't get anywhere in the world. We have over 177 embassies in D.C. which is representative of what a global city we are.
Additionally, every student has to watch the 4th of July fireworks on the National Mall at least once while here. It is truly an U.S. American tradition and patriotic experience. Hot dogs, music, blankets, picnic baskets, and red, white, and blue."
About the Author