Top MBA Recruiters: MetLife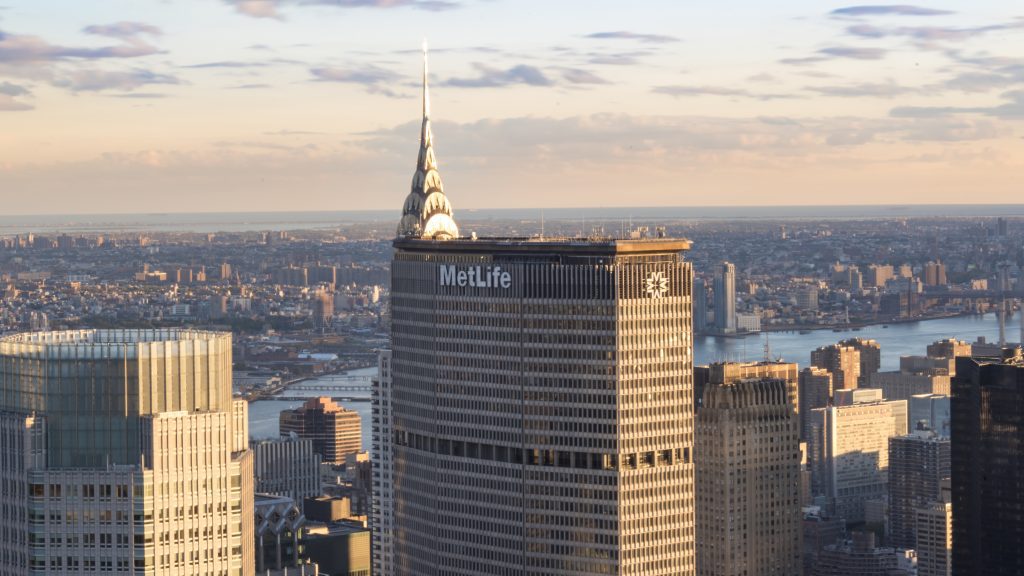 Founded in 1868, MetLife—one of the world's largest providers of insurance, annuities, and employee benefit programs—currently serves over 90 million customers in over 60 countries, including more than 90 of the 100 Fortune 500 companies. With such a rich history, it's fairly easy to see why MetLife careers can be so appealing for MBA candidates and recent grads.
What MBAs Love About MetLIfe
According to Glassdoor, associates (a common entry-level job for MBA graduates) can pull an average salary of $90,522, with another $26,781 in cash bonuses. This figure is well above the national insurance associate annual average of $42,849; a 47 percent difference in salary alone.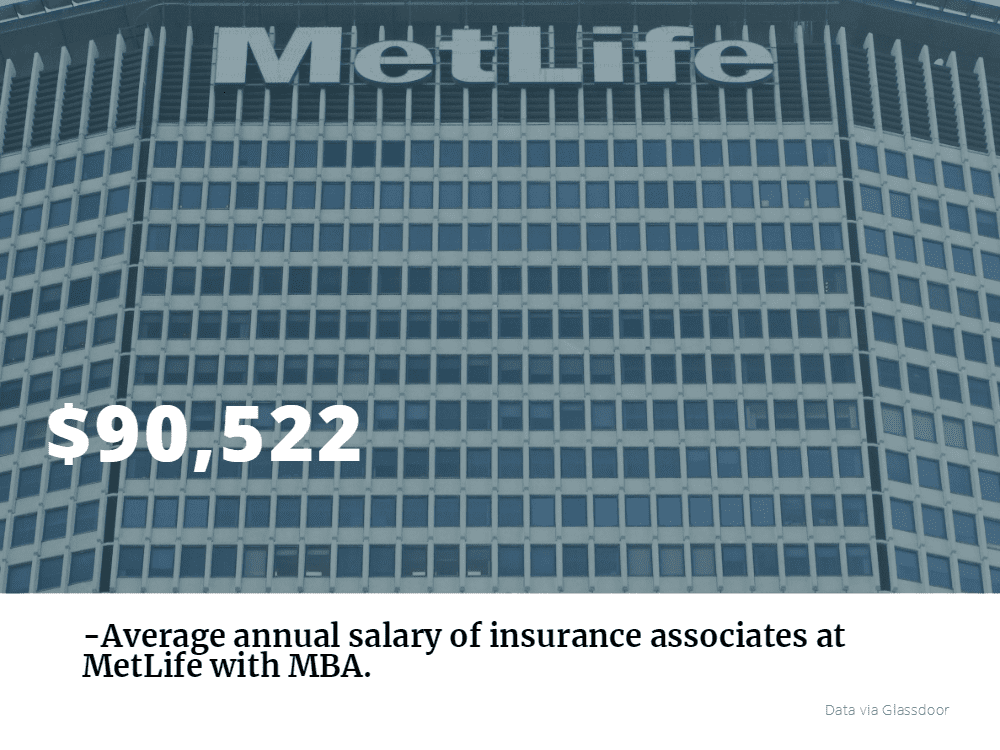 Another one of the main perks of working at MetLife is the variety of great benefits. MetLife offers health, dental, vision, disability, accident, auto, home, life, and even pet insurance. These insurance plans are also adaptable for MetLife employees who regularly travel internationally.
Legal services are also provided through MetLaw® for a wide range of potential legal issues, such as will and estate planning documents, real estate, traffic defense, and identity theft. MetLaw®, provided by Hyatt Legal Plans (a MetLife company), is a network of over 15,000 lawyers, with an average of 25 years of experience per attorney.
Working at MetLife
MetLife prides itself on offering employees training and development opportunities, allowing them to realize their full potential. MetLife's international profile also offers employees the opportunity for global mobility and maximum geographic versatility.
The company actively fosters diversity through two distinct mechanisms. The first of which factors recruiting traditionally underrepresented minority groups. For example, the Global Women's Initiative seeks out qualified female candidates and offers career development. The Veteran's Initiative seeks to provide positive transition from military service to working life. And the People with Different Abilities Initiative empowers those with disabilities, striving to find the differently-abled candidates positions in which they can thrive.
The other method in which MetLife encourages an inclusive environment is through employee networks, such as the Global Multicultural Professionals (to create awareness around culturally diversity and to support diverse talent), Local Inclusion Action Teams (which support diversity in specific offices), GLAM (a network for LGBTQ+ employees and allies), and Families at MetLife (created promote a culture of understanding for working families).
MetLife sponsors a number of different resources designed to facilitate a healthy work-life balance. Work-Life ASSIST specifically offers coaching and resources to help employees with their day-to-day lives. Childcare and Eldercare support similarly offers resources for working families. On top of all that, workplace flexibility and PTO are integral to the livelihood of a MetLife employee.
Finding MetLife Careers
MetLife has several programs that might appeal to recent MBA grads. The Global Leadership Development program offers those with three-to-five years of related experience an opportunity to cross-train in three rotational assignments, in conjunction with advice from a designated mentor and other senior leaders.
MetLife also prides itself on being proactive with regard to recent technological advances. As is the case across most industries, candidates with tech backgrounds are in high demand.
Current MetLife Careers
Several positions that favor individuals with MBAs are currently available at MetLife. Most of these jobs are located within the U.S.. However, there are also openings in Mexico, Singapore, Hong Kong, and the UK.
Candidates with five-or-more years of experience in asset management or commercial real estate might be interested in this Washington DC position at MetLife Investments. This position focuses on managing and reporting on existing MetLife assets, while also exploring stable ways to expand MetLife revenue through investments.
This NYC position is best suited for those who specialize in customer experience. It requires eight-or-more years of professional experience in management consulting or strategy and program management. However, it is perfect for those with a global mindset and entrepreneurial disposition.
About the Author