Should You Get an MBA in Philadelphia or Baltimore?

The Mid-Atlantic region remains a major destination for education, work, and living. The most densely populated region in the U.S., the Mid-Atlantic is home to a third of the 100 highest-income cities and some of the most esteemed universities in the world.
Philadelphia and Baltimore are nestled between New York City and Washington DC, making both increasingly popular alternatives to those seeking to live outside more expensive housing markets. In this installment of "Pick Your City," we ask Philadelphia or Baltimore so you can decide which is the best place for you.
Philadelphia or Baltimore: Job Markets
Playing important roles as industrial centers during the 19th and 20th centuries, both Philadelphia and Baltimore have evolved into modern cities supported by service industry and tourism economies.
Philadelphia is the eighth-largest metro economy in the U.S. and Forbes ranks it among the top 100 Best Places for Business and Careers. The Greater Philadelphia region is home to 12 Fortune 500 companies, with six Fortune 1000 companies all headquartered within city limits. Major industries include healthcare, financial services, and tourism, with a significant shift from information technology to a service-based economy recently. Philadelphia is one of the largest health education and research centers worldwide, and has positive job growth of 14 percent over 10 years.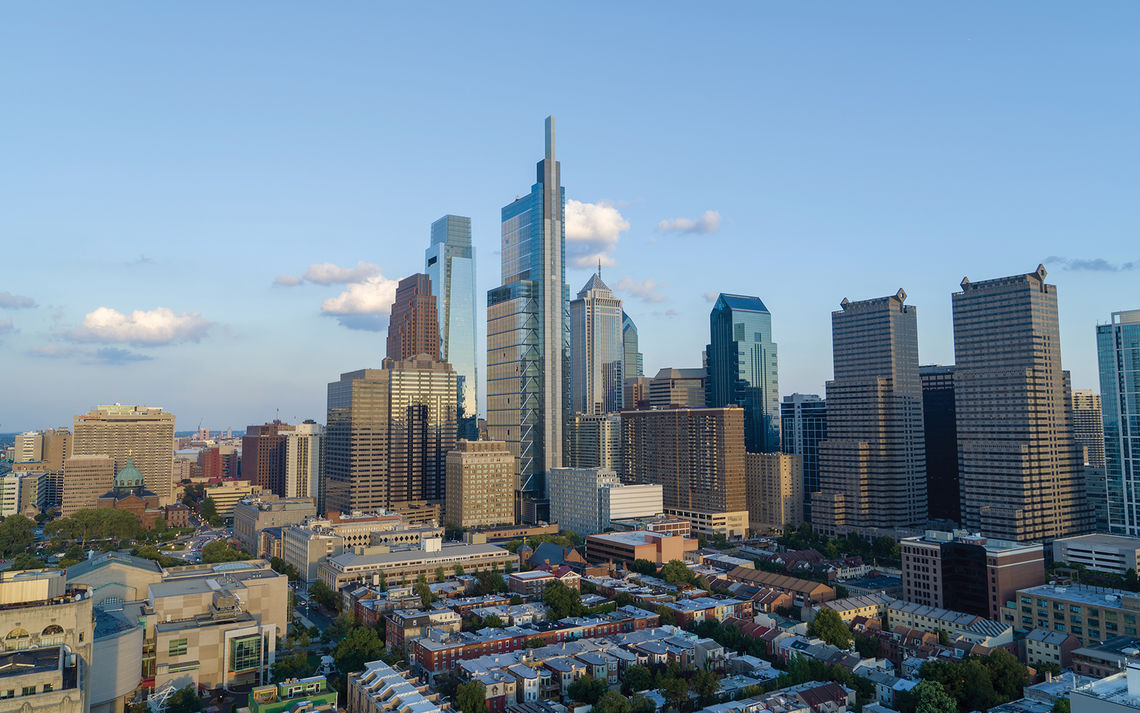 Baltimore's economy consists primarily of service industry jobs, which make up approximately 30 percent of jobs in the city. With the port city serving as a major international shipping hub, the cruise industry and broader tourism industry are also significant economic contributors. Home to seven Fortune 1000 companies, Baltimore has positive job growth, increasing 6.7 percent over 10 years.
Philadelphia or Baltimore: By the Numbers
BestPlaces.net cites Baltimore's average household income as 15 percent more than Philadelphia's and 24 percent below the national average. Interestingly, Baltimore is also 12 percent is more affordable to live in than Philadelphia. This comparison does not reflect overall income distribution. Here are some additional statistics:
Population: 1,584,138 in Philadelphia vs. 602,495 in Baltimore
Unemployment rate: 4.1 percent in greater Philadelphia region vs. 3.3 percent in greater Baltimore region
Future job growth: 28.4 percent in Philadelphia, 25.1 percent in Baltimore
Philadelphia or Baltimore: Culture
The cities of Philadelphia and Baltimore are known as gritty, blue-collar, tough-fighting towns. Both cities also have dynamic and growing arts scenes. SMU DataArts rates Philadelphia 11 of 20 among the most vibrant arts communities in large metro areas in the U.S. Baltimore is ranked 17 of 20 by the Resonance Consultancy top cities in arts and tourism.
Some of Baltimore's noteworthy attractions are the Inner Harbor, National Aquarium and a host of historical sites. Baltimore is also well-known for its craft beer and breweries. Philadelphia also has numerous well-known historical landmarks, a huge selection of restaurants, and the nation's largest urban park.
In terms of getting around, SEPTA—Philadelphia's public transportation system—has mixed reputation among city residents but nevertheless offers interconnected access throughout Philly. Baltimore's public transit seems less integrated than Philadelphia's, but still offers several forms of transit in order to reach various parts of the city. Both cities are generally walkable and bikeable.
Business School Options
For MBA candidates looking for the right fit, both city regions have options. Philadelphia is home to several high-ranked programs, including Drexel's LeBow College of Business and the perennial top dog, Wharton, which is ranked first in the nation by U.S. News and World Report. Baltimore also hosts several competitive programs, including the Carey Business School at Johns Hopkins and University of Baltimore's Merrick School of Business.
About the Author