Chapman MBA Adcom Q&A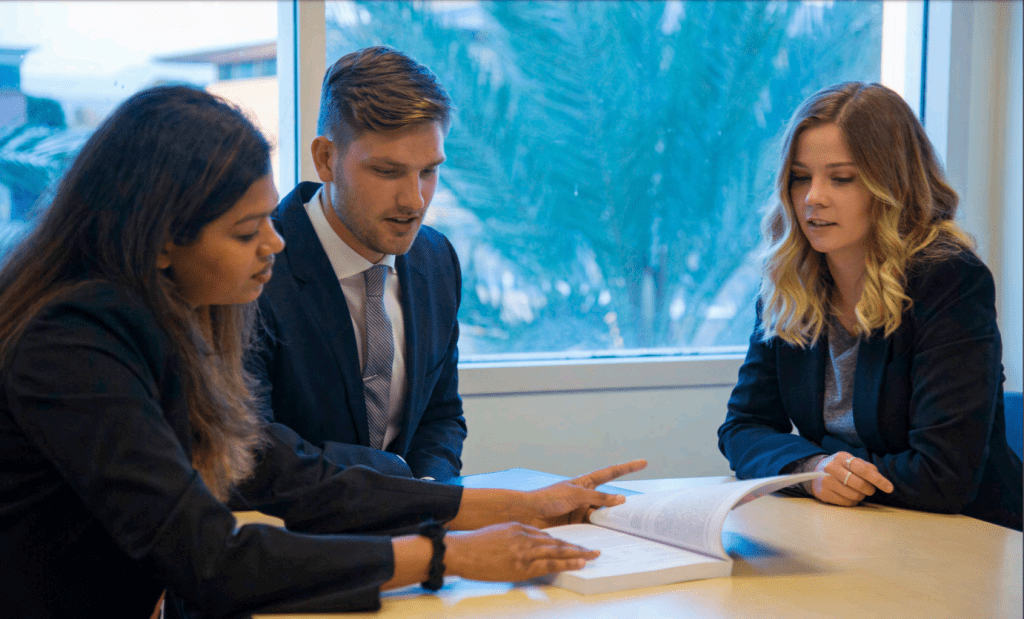 MetroMBA recently sat down with Christopher Pagel, Dean of Graduate Business Programs for the Chapman MBA to discuss how their program differentiates itself among other graduate management programs, the typical profile of prospective students and admissions advice.
How does Chapman differentiate from other Graduate Management Education programs?
In uncertain times, strategic thinking backed by quantitative analysis is an absolute necessity. Middle managers and those early in their career can only gain these skills in a rigorous MBA program. Whether you are an entrepreneur or looking to climb the corporate ladder, an MBA from the Argyros School of Business and Economics at Chapman University will distinguish you as industries reshape post-pandemic. Opportunities will be numerous; having the arsenal of skills and contacts from an MBA program like ours will be extremely valuable to candidates and companies alike. Nobody has better connections in the Orange County business community than the Argyros School, which is ranked #3 of private full-time MBA programs on the West Coast.
What is the typical profile of a student who would benefit most at Chapman and what characteristics are your admissions team looking for?
Argyros graduate students come from a variety of backgrounds. Strategic thinking, data analytics, and strong financial modeling skills are in high demand. The Argyros School is training students to meet that demand. Students looking to launch their career potential through a personalized education should consider the Argyros School and reach out to meet our graduate programs team. One of our newest programs is a Masters of Science in Real Estate (MSRE). This program brings C-Suite real estate leaders into a personalized classroom environment to train students with the skills that make an impact in their businesses. Our goal is for Argyros students to be hired at graduation, accelerate into leadership roles, and add direct value to companies on their first day on the job.
What types of financial aid are available to students?
The Argyros School offers merit scholarships for qualified applicants and are based on factors in your application. If you would like to be considered for a merit scholarship, then you are encouraged to apply by the recommended deadlines. Federal and private loans are available to domestic students and permanent residents. Chapman University is pleased to participate in the Yellow Ribbon program of the Post 9/11 GI Bill (Chapter 33). The Yellow Ribbon program makes additional funds available to qualifying individuals without an additional charge to your GI Bill entitlement. MBA students may receive up to $6,000 towards qualifying tuition and fees per academic year and VA will contribute matching funds.
How does Chapman assist in finding job opportunities and how do you enhance a student's profile as a job applicant?
The Career Services team for the Chapman MBA is unmatched. We provide students with a personal headhunter to unlock doors to new opportunities. In addition, our faculty are world renowned thought leaders, Nobel prize winners, C-level executives, entrepreneurs and cutting-edge researchers. They take a personal interest in each student, devoting their time, expertise, mentorship and connections to advancing students' careers.
What is one insider tip you can provide prospective applicants about applying to Chapman?
We encourage applicants to reach out to our graduate team to personally tailor their program and application needs.
---
What is one restaurant every student must visit and why?
Chapman University is situated in the heart of Old Town Orange, which boasts many shops and restaurants. Students will have a variety of choices to fit their budget and preferences. If networking or potential job interviewing is in need, the Citrus City Grille is the professional hang out. If it's a quick bite before class, we recommend the Filling Station, Pizza Press, or Burger Parlor.
Where is the best cup of coffee on campus?
The Argyros School has a dedicated Starbucks in our lobby as well as two in the Orange Plaza (the Circle). Students also enjoy the exotic tastes of the alumni-owned Aussie Bean just down the street from campus
Chapman University's campus is among the most beautiful and student-focused in the country. Our campus has many areas for personal study and spaces used by our campus tutors to enhance the student experience outside the classroom. Visiting the graduate program offices and the Career Services team regularly will also yield great dividends for students. Students can network, grab a cup of coffee, and stay in touch with the latest events and job postings offered through the Argyros School.
About the Author