Virginia Tech's MBA program offers flexibility, because life happens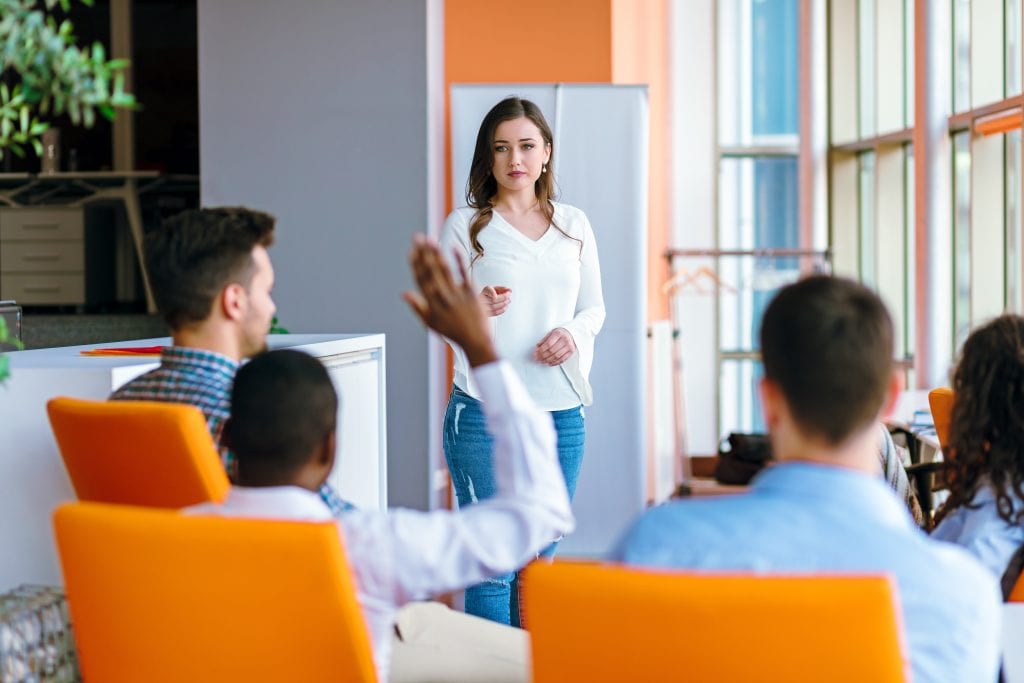 A graduate assistantship position can make an MBA more affordable, offer flexibility, and provide rich learning opportunities for those facing life's changing circumstances.
Maryann Romero's experience reflects the benefits of being a graduate assistant while in Virginia Tech's MBA program. "Being a graduate assistant helped me solidify what I wanted to do with my degree," she said. "It provided the opportunity to put my learnings to practice before applying them to the 'real world.' "
Romero had reached a stage in her life and her career where she recognized that having an MBA would be an asset if she wanted to shift gears. "Not just to add to my resumé, but mainly to expand my management skills and understand business on a different level," said Romero, who has an undergraduate degree in communications and rhetorical studies from Syracuse University.
Romero completed Virginia Tech's Evening MBA program in two and a half years. "It opened the path to pursue my new career as a client insights analyst at Comscore within the financial services division."
The program helped her achieve her goal of thinking more strategically and analytically when making business decisions, she said. "I also brushed up on my coaching skills along the way when dealing with organizational behavior." In her new job, she said: "I use skills from statistics, marketing, strategic management and business intelligence courses on a daily basis."
Noting the program's flexibility, allowing students to move between full-time and part-time status, Romero said she started out as a part-time student taking two classes a week.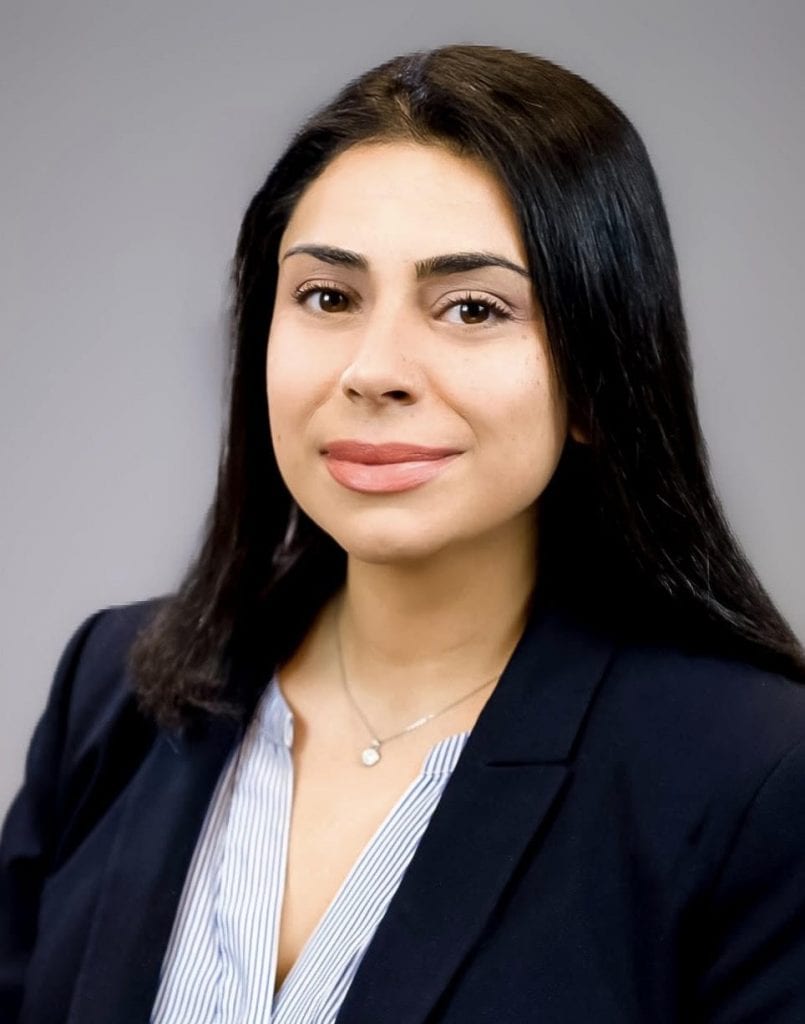 "I was a stay-at-home mom at the time and just had my second baby. Once I got into the groove of going back to school and understood the expectation of the workload, I was invited to apply to the graduate assistantship program as a full-time student.
"Becoming a graduate assistant was the perfect opportunity for me to get back into the swing of work routines along with a school load. In addition, the program assisted me financially, as I was not working at the time. Best of all, I completed my degree a whole year sooner than I expected!"
The position was also an enriched learning opportunity for Romero, who helped marketing professor Dipankar Chakravarti with behavioral experiments for his research. "I was introduced to survey design and distribution as well as analyzing data to tell a story with the results."
Not least of all were the friendships she formed. Throughout the program, her classmates became her network and support system. "I learned to work with team members of different personalities and diverse career experiences. Many are still my good friends after graduation."
"While most of our students are on a part-time schedule, Maryann enhanced her MBA experience by taking classes on a full-time basis while on a graduate assistantship," said Dana Hansson, Virginia Tech MBA programs director. "Working directly with faculty, earning a stipend, and receiving tuition assistance make graduate assistantships a great opportunity for MBA students. It's both an economical and enriching way to accelerate the completion of your degree."
For more information about Virginia Tech's three MBA program options, visit mba.vt.edu.
About the Author