MBA Meaning Explained and How It Impacts Your Career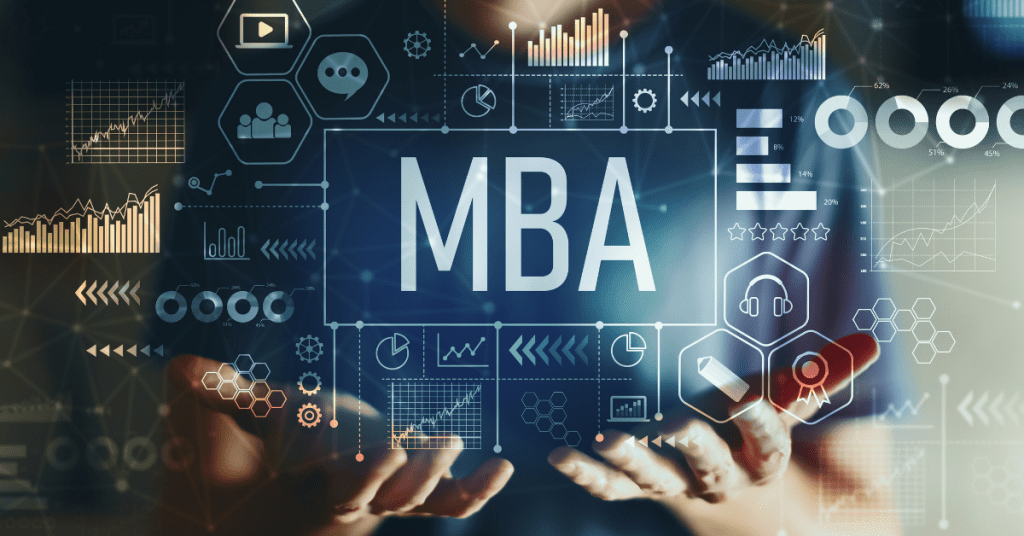 As people flock to business schools in 2022, the MBA is as in-demand as ever. You may have a non-business background and not even know what an MBA actually stands for. The MBA meaning is defined as a "Master's in Business Administration", a graduate management education for students. Upon graduation, students receive this degree after completion of their coursework.
An MBA Has a Measurable Meaning on Your Career
The impact of an MBA has measurable meaning on your career trajectory, ability to change careers, or ability to change industries. It also will make you a more desirable job candidate! The top five companies that hire MBA students include Amazon, Deloitte, Google, Bank of America Merrill Lynch, and PwC according to Career Protocol. Obviously, these companies are desirable among job applicants. Specific industries are also in high-demand for MBA graduates. These industries include Investment Management, Business Administration and Management, Consulting, Energy, and Information Technology.
The return on your investment of pursuing an MBA can be very lucrative. For example, U.S. News identified the Fuqua School of Business (Duke University) to have a 1-4.1 salary-to-debt ratio. The average salary and signing bonus within three months of graduating for the class of 2019 was $167,974, compared to the average debt of $119,125.
What Other Options are Available?
Although an MBA is the most popular graduate management education business degree, there are others gaining popularity. For example, specialized master's programs offer similar curriculums but specialize in specific concentrations. These include MS in Accounting, MS in Business Analytics, MS in Finance, MS in International Business, MS in Management, and an MS in Marketing, among others. These programs typically cost less than an MBA and are shorter in length. If you want to pursue a specialized master's degree, check out our Specialized Master's Guide here.
About the Author