Explore Top Grad Schools at QS MBA Events & Masters Events!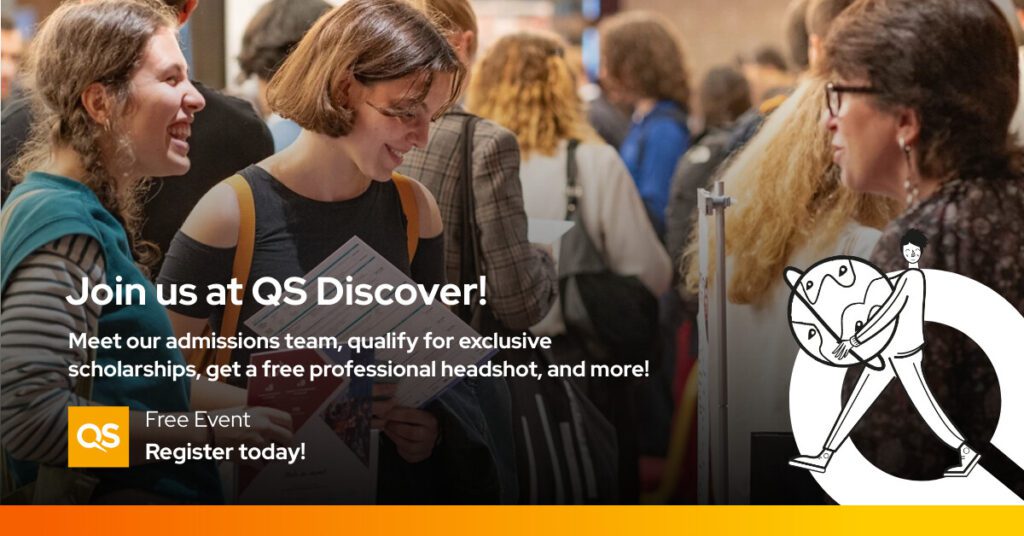 Sponsored Content
Are you ready to transform your future through the power of higher education? We're excited to introduce you to an incredible opportunity that can take your career to new heights.  Join us at an upcoming QS MBA Event!
Imagine engaging in one-on-one conversations with representatives from prestigious global universities, accessing millions of dollars in scholarships, receiving personalized resume feedback, and even securing a professional headshot for your online presence. All this and more awaits you at the QS Discover MBA Events.
Event Highlights:
Connect directly with top global grad schools to find your perfect fit.
Unlock an astounding $5.8 million in scholarships to support your educational journey.
Polish your professional image with a FREE headshot for your website or LinkedIn profile.
Get expert insights through virtual resume reviews after the event.
Dive deep into informative sessions, and seminars, and gain valuable career guidance.
Don't miss out on this opportunity to get ahead of the competition. Join us at the QS Discover events in a city near you:
Your aspirations deserve the best, and the QS Team is here to guide you every step of the way. For any questions or event-related advice, reach out to our marketing team at north.america@qs.com.
Your journey towards academic and professional excellence begins with QS Discover MBA Events. We can't wait to welcome you this fall!
Published in coordination with the QS team.
About the Author