Post tagged "cal-state-la"
Sep 1, 2017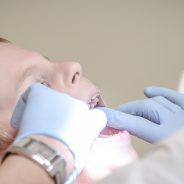 Here's some news that may make you smile.
Cal State LA has been awarded a $16.6 million grant from the California Department of Health Care Services. According to a press release issued by the school, the grant is the largest in Cal State LA history.
The money will be used to promote dental health in some of Los Angeles most underserved communities. The project is targeting areas that experience high rates of dental diseases, such as children with special needs, American Indian, and Alaska Native families.
"This grant recognizes our long history of service and engagement in underserved communities," Cal State LA President William A. Covino said. "With this grant we will be able to assist children who desperately need dental care. We're grateful for the opportunity to serve in new ways."
The stated goals of the grant include:
Increasing access to oral health care.
Identifying and treating dental disease.
Incentivizing continuity of care for children enrolled in Denti-Cal, a program that provides dental services to approximately 6 million children in California.
Deploying mobile care teams to provide oral health screenings.
Establishing ongoing relationships with a dentist.
"Oral health is directly connected with overall health status and well-being across the lifespan. Oral health can affect academic achievement, self-esteem, relationships, income, and quality of life," Cal State LA Professor Rita Ledesma also added. She is the Associate Dean of Diversity and Student Engagement in the Rongxiang Xu College of Health and Human Services.
Ledesma continued: "The grant provides a unique opportunity to build partnerships with community-based organizations and deliver oral health screening, oral health education and supplemental services to address dental health disparities that children and families experience in our community."
Cal State LA is one of 15 recipients of the Local Dental Pilot Project funding. The project will be directed by Ledesma and Ashley Munger, an Assistant Professor in the Department of Child and Family Studies.
Oct 20, 2014
Cal State L.A. Undergraduate and Graduate Alumni Association Scholarships are now available for the 2014 – 2015 year. The Alumni Association will award undergraduate and graduate student scholarships in the amount of $1,000 per student. Applications can be found on the Association's website.
The applications must be submitted by November 13, 2014 to the Alumni Center by 5:00 p.m. The scholarships will be awarded on February 17, 2015. The support of members, alumni and friends of the Alumni Association make alumni Scholarships possible. The Alumni Association General Scholarship Fund accepts donations in any amount. For 2014-2015, the Association in the amount of $1,000 will distribute scholarships for both undergraduate and graduate students.