Post tagged "peter-henry"
Dec 21, 2017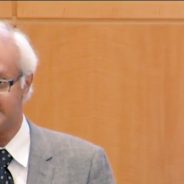 There will be a new dean at the helm when the NYU Stern School of Business rings in 2018, but he's certainly not a newcomer to the school. NYU President Andrew Hamilton and Provost Katherine Fleming today announced that Rangarajan "Raghu" Sundaram, who joined Stern's faculty more than two decades ago, has been appointed as dean, effective January 1, 2018.
Sundaram, a professor of credit and debt markets as well finance, was selected by Dean Peter Henry in 2016 to join Stern's leadership team as vice dean for MBA programs. In that role, he has overseen the school's full-time MBA program; the Langone part-time MBA program; multiple dual-degree programs; and the Executive MBA program, among others. He also helped establish the Creative Destruction Lab, launch the school's new, specialized one-year MBA programs, and bring business leaders from companies including Amazon, Jigsaw, Microsoft, IBM, and PayPal to join Stern's newly created Tech MBA Advisory Board.
Sundaram was among several strong candidates for the dean's post, the school reports. "But in the end, the Search Committee found the best candidate here in our own midst," President Hamilton said in a statement. "And rightly so. Raghu Sundaram has a strong, highly-regarded record of leadership and innovation, scholarship and teaching, and collegiality and service to both Stern and the university. In a field of distinguished candidates for Stern's deanship, Raghu stood out."
As vice dean, Sundaram is also credited with helping extend the school's New York City–based EMBA program to downtown Washington DC, and shepherding Stern's entry into online education through the launch of a series of online certificate programs.
As a researcher, Sundaram's work has focused on agency problems, executive compensation, corporate finance, derivatives pricing, credit risk, and credit derivatives, areas in which he has published extensively. He also has won several awards, including the Jensen Prize and the Stern School's inaugural Distinguished Teaching Award, and was a finalist for the Brattle Prize and a recipient of research grants from the National Science Foundation and other organizations.
The Indian-born Sundaram holds an MBA from Indian Institute of Management, Ahemedabad, as well as both an MA and PhD in economics from Cornell. He taught on the faculty of the University of Rochester for eight years before joining Stern's faculty in 1996.
Sundaram will replace outgoing Dean Peter Henry, who announced in February of this year his plans to step down and return to full-time scholarship. "At a time when advanced-nation rhetoric and a seeming unwillingness to commit to the reforms needed for growth are at odds with global population trends and an increased need for investment in the developing world, I believe now is the time for me to make further contributions as an economist, advisor and Stern professor," Henry stated at the time explaining his decision.
Learn more about newly appointed NYU Stern Dean Rangarajan Sundaram.
This article has been edited and republished with permissions from our sister site, Clear Admit.
Dec 8, 2017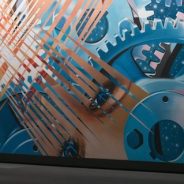 This week, NYU Stern School of Business announced the development of a new center to serve as a hub for cross-disciplinary collaboration and technology innovation. The new Fubon Center for Technology, Business, and Innovation was made possible thanks to an $8 million donation from alumnus Richard Ming-Hsing Tsai (MBA '81). Tsai is chairman and CEO of Fubon Financial Holding Co., Ltd. and Fubon Life Insurance Co., Ltd. He is also vice chairman of Taiwan Mobile Co., Ltd.
The Fubon Center will support and facilitate collaboration in areas such as fintech, business analytics, technology, and entrepreneurship. It will also serve as a new nexus for continuous innovation at NYU Stern by strengthening industry ties and promoting cutting-edge research. Additionally, the Fubon Center will help to shape future coursework and encourage academic collaboration between NYU Stern and National Taiwan University, Tsai's undergraduate alma mater.
"Technology demands that companies, regardless of industry, be nimble, adapt, and innovate at an unprecedented rate," Stern Dean Peter Henry said in a press release."Thanks to the generosity and inspiration of our alumnus Richard Tsai, we can help transform these challenges into exciting opportunities, staying as relevant to the new economy as we are to Wall Street."
The new Fubon Center isn't the only initiative that has been established over the last 18 months at Stern. In 2014, the school delivered one of the first courses on blockchain, which eventually led to the creation of the MBA FinTech specialization in 2016. Then, this past May, Stern launched a new Tech MBA, a one-year specialized MBA program focused on business and technology. It offers experiential learning projects with companies through Stern Solutions Programming. These initiatives and others are all part of Stern's latest mission to expand its offerings at the intersection of business and technology.
To learn more about what NYU Stern is doing in the technology and business space, visit the school website.
ICYMI–Stern's advances in technology education and career placement were also featured in this recent Clear Admit story: "More Top Business Schools Training MBA Students for Careers in Tech."
This article has been edited, updated, and republished on our sister site, Clear Admit.
Aug 31, 2017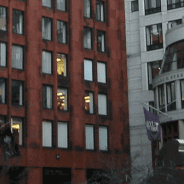 New York University's Stern School of Business will be hosting executives from the ASEAN region next year in April.
The executives will be arriving from regional management consulting firm SRW&Co. for their ASEAN Global Leadership Program (AGLP) from April 16 to 20, 2018, according to a press release. It takes its program to different leading business universities every year. Some have been in China, U.S., and in the U.K. This year, it'll be coming to New York City for the first time.
"New York City is an epicenter of global business and a thriving hub of innovation that companies from multinationals to technology firms to startups call home," NYU Stern Dean Peter Henry said in the press release. "Given our proximity, our faculty are in constant conversation with the business community and will bring the latest insights around global business leadership and innovation to this year's course for AGLP participants."
The AGLP is going to center four themes: globalization, innovation, entrepreneurship, and leadership. Organizations in the corporate or public sector have something to learn from the program—even if they aren't conducting business in the ASEAN region, which includes Brunei, Cambodia, Indonesia, Laos, Malaysia, Myanmar, the Philippines, Singapore, Thailand, and Vietnam. These themes are valuable across industries and throughout the world.
Why not host the AGLP at NYU Stern? The business school is the perfect place for the global program as it prioritizes a global approach to education, says Eitan Zemel, Vice Dean of Global and Executive Education, in the press release.
"We are honored to work with SRW&Co. and to welcome AGLP participants to our campus, where they will have access to some of our most celebrated faculty and participate in stimulating conversation on key topics for both the ASEAN region and the global economy," Zemel would go on to say.
Jul 20, 2017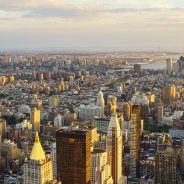 Finding a way to afford your MBA degree shouldn't be as challenging as the application process, but often it can be. With acceptance to a top MBA program can often come a top cost, which can often be a deterrent for someone pursuing their graduate degree. Through funding and scholarship opportunities, however, students may have the opportunity to reduce the cost of their degree, helping more up-and-coming business professionals have a shot at the quality education they deserve.
May 11, 2017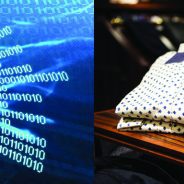 INSEAD, watch out. New York University Stern School of Business is getting into the one-year MBA game—and leveraging its New York City location in a major way. Stern announced yesterday that it will launch two new May-to-May MBA programs, one in tech and a second in fashion and luxury. In just 12 months, students in these programs will complete a foundational business core, a specialty area core, and electives. Along the way, they will work on real-life business projects for companies in tech or fashion and luxury respectively, gaining the experience and building the relationships that will land them jobs when they're done.
Continue reading…