Post tagged "peter-henry"
Dec 8, 2017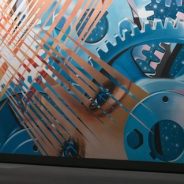 This week, NYU Stern School of Business announced the development of a new center to serve as a hub for cross-disciplinary collaboration and technology innovation. The new Fubon Center for Technology, Business, and Innovation was made possible thanks to an $8 million donation from alumnus Richard Ming-Hsing Tsai (MBA '81). Tsai is chairman and CEO of Fubon Financial Holding Co., Ltd. and Fubon Life Insurance Co., Ltd. He is also vice chairman of Taiwan Mobile Co., Ltd.
The Fubon Center will support and facilitate collaboration in areas such as fintech, business analytics, technology, and entrepreneurship. It will also serve as a new nexus for continuous innovation at NYU Stern by strengthening industry ties and promoting cutting-edge research. Additionally, the Fubon Center will help to shape future coursework and encourage academic collaboration between NYU Stern and National Taiwan University, Tsai's undergraduate alma mater.
"Technology demands that companies, regardless of industry, be nimble, adapt, and innovate at an unprecedented rate," Stern Dean Peter Henry said in a press release."Thanks to the generosity and inspiration of our alumnus Richard Tsai, we can help transform these challenges into exciting opportunities, staying as relevant to the new economy as we are to Wall Street."
The new Fubon Center isn't the only initiative that has been established over the last 18 months at Stern. In 2014, the school delivered one of the first courses on blockchain, which eventually led to the creation of the MBA FinTech specialization in 2016. Then, this past May, Stern launched a new Tech MBA, a one-year specialized MBA program focused on business and technology. It offers experiential learning projects with companies through Stern Solutions Programming. These initiatives and others are all part of Stern's latest mission to expand its offerings at the intersection of business and technology.
To learn more about what NYU Stern is doing in the technology and business space, visit the school website.
ICYMI–Stern's advances in technology education and career placement were also featured in this recent Clear Admit story: "More Top Business Schools Training MBA Students for Careers in Tech."
This article has been edited, updated, and republished on our sister site, Clear Admit.
Aug 31, 2017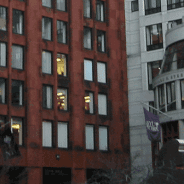 New York University's Stern School of Business will be hosting executives from the ASEAN region next year in April.
The executives will be arriving from regional management consulting firm SRW&Co. for their ASEAN Global Leadership Program (AGLP) from April 16 to 20, 2018, according to a press release. It takes its program to different leading business universities every year. Some have been in China, U.S., and in the U.K. This year, it'll be coming to New York City for the first time.
"New York City is an epicenter of global business and a thriving hub of innovation that companies from multinationals to technology firms to startups call home," NYU Stern Dean Peter Henry said in the press release. "Given our proximity, our faculty are in constant conversation with the business community and will bring the latest insights around global business leadership and innovation to this year's course for AGLP participants."
The AGLP is going to center four themes: globalization, innovation, entrepreneurship, and leadership. Organizations in the corporate or public sector have something to learn from the program—even if they aren't conducting business in the ASEAN region, which includes Brunei, Cambodia, Indonesia, Laos, Malaysia, Myanmar, the Philippines, Singapore, Thailand, and Vietnam. These themes are valuable across industries and throughout the world.
Why not host the AGLP at NYU Stern? The business school is the perfect place for the global program as it prioritizes a global approach to education, says Eitan Zemel, Vice Dean of Global and Executive Education, in the press release.
"We are honored to work with SRW&Co. and to welcome AGLP participants to our campus, where they will have access to some of our most celebrated faculty and participate in stimulating conversation on key topics for both the ASEAN region and the global economy," Zemel would go on to say.
Jul 20, 2017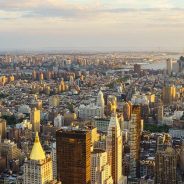 Finding a way to afford your MBA degree shouldn't be as challenging as the application process, but often it can be. With acceptance to a top MBA program can often come a top cost, which can often be a deterrent for someone pursuing their graduate degree. Through funding and scholarship opportunities, however, students may have the opportunity to reduce the cost of their degree, helping more up-and-coming business professionals have a shot at the quality education they deserve.
May 11, 2017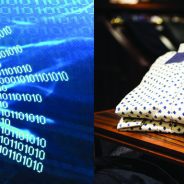 INSEAD, watch out. New York University Stern School of Business is getting into the one-year MBA game—and leveraging its New York City location in a major way. Stern announced yesterday that it will launch two new May-to-May MBA programs, one in tech and a second in fashion and luxury. In just 12 months, students in these programs will complete a foundational business core, a specialty area core, and electives. Along the way, they will work on real-life business projects for companies in tech or fashion and luxury respectively, gaining the experience and building the relationships that will land them jobs when they're done.
Continue reading…