Post tagged "vietnam"
Aug 31, 2017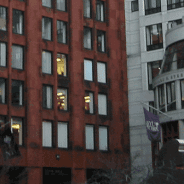 New York University's Stern School of Business will be hosting executives from the ASEAN region next year in April.
The executives will be arriving from regional management consulting firm SRW&Co. for their ASEAN Global Leadership Program (AGLP) from April 16 to 20, 2018, according to a press release. It takes its program to different leading business universities every year. Some have been in China, U.S., and in the U.K. This year, it'll be coming to New York City for the first time.
"New York City is an epicenter of global business and a thriving hub of innovation that companies from multinationals to technology firms to startups call home," NYU Stern Dean Peter Henry said in the press release. "Given our proximity, our faculty are in constant conversation with the business community and will bring the latest insights around global business leadership and innovation to this year's course for AGLP participants."
The AGLP is going to center four themes: globalization, innovation, entrepreneurship, and leadership. Organizations in the corporate or public sector have something to learn from the program—even if they aren't conducting business in the ASEAN region, which includes Brunei, Cambodia, Indonesia, Laos, Malaysia, Myanmar, the Philippines, Singapore, Thailand, and Vietnam. These themes are valuable across industries and throughout the world.
Why not host the AGLP at NYU Stern? The business school is the perfect place for the global program as it prioritizes a global approach to education, says Eitan Zemel, Vice Dean of Global and Executive Education, in the press release.
"We are honored to work with SRW&Co. and to welcome AGLP participants to our campus, where they will have access to some of our most celebrated faculty and participate in stimulating conversation on key topics for both the ASEAN region and the global economy," Zemel would go on to say.
Apr 27, 2017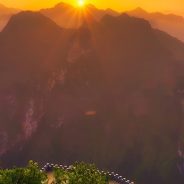 A few weeks ago, a number of MBA alumni and current students from City University London's Cass Business School took a trip to Southeast Asia. The trip was to celebrate the end of the MBA International Consulting Week and was part of a pilot Leadership Expedition. It's all part of Cass Business' plan to develop a more adventurous MBA program that encourages students to build an explorer mindset—able to read and respond to rapidly changing business environments. Continue reading…
Feb 28, 2017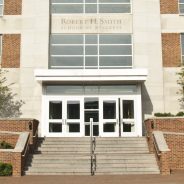 The Kimmy Foundation Inc. has announced it will allocate a $2 million endowment for undergraduate scholarships in the University of Maryland (UMD)'s A. James Clark School of Engineering and the Robert H. Smith School of Business. Continue reading…
Sep 2, 2016
Rutgers Business School recently published an article by Susan Todd about Assistant Dean Sangeeta Rao's June visit to the Ho Chi Minh National Academy in Hanoi, Vietnam, where she ran an intensive three-day training program on mentoring.
Jun 23, 2015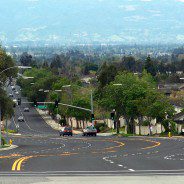 A group of delegates from Vietnam visited Leavey School of Business in order so they might better understand business practices in Silicon Valley, according to a press release from the school. Juan P. Montermoso, Professor of Practice, hosted the group during their visit due to his first-hand knowledge of Silicon Valley. Montermoso previously worked for Hewlett-Packard for 27 years before teaching at Leavey and is also currently the president of Montermoso Associates, a high-tech consultancy that focuses on helping organizations reach and retain their most profitable clients. The delegates were led by Tran Van Tung, Deputy Minister of Science and Technology. Continue reading…
Oct 8, 2014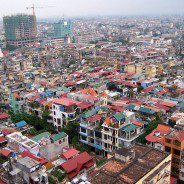 Over 50 Cass Executive MBA students flew out to Vietnam in early September for their International Consultancy Week, during which students apply skills they've learned throughout the course to unfamiliar international business environments.
Students spent a week in Hanoi, where they worked together to create improvement recommendations for 11 host Vietnamese companies. These included one of the biggest carton manufacturing companies in North Vietnam, a major wholesaler of agricultural products and food to schools, hospitals and supermarkets, and the country's premiere luxury fashion retailer.
One project group was challenged with designing training programmes to differentiate products and services for one of Vietnam's largest bank securities firms, while another helped establish a payroll infrastructure and staff management tools in a not-for-profit social enterprise that teaches employment skills to disadvantaged teenagers.
Continue reading…