Irish Prime Minister Honored at Boston College Commencement Ceremony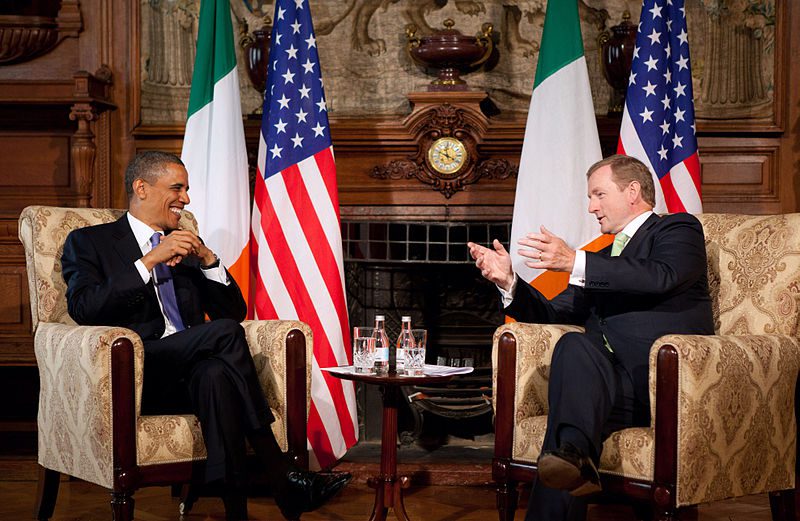 The 137th annual commencement ceremony at Boston College (BC) will take place on May 20.  Following a university-wide gathering in Alumni Stadium, where BC officials will award honorary degrees to five recipients, Carroll School of Management graduates will process to Conte Forum to receive their diplomas.  An awards ceremony for Carroll students will take place at 2pm on May 19 in Fulton Hall.
This year, BC students will be addressed by Irish Prime Minister Enda Kenny; he will receive a Doctor of Laws degree from the college.  Kenny is more than two years into his term as Taoiseach (prime minister). Prior to leading Ireland's government, Kenny served for nearly a decade as the leader of the largest political party in the House of Deputies.  Other roles he has filled include a five-year stint as Minister for Tourism and Trade; state minister positions in Education, Arts, Heritage and the Gaeltacht, the Islands, Western Development, and Youth Affairs and Sport; and a 20-year membership to the Mayo County Council. In all, Kenny's career as a public servant has spanned close to 40 years.
The other four honorary degree recipients are Wayne A. Budd, a BC alumnus and senior counsel at Goodwin Procter, LLP; Mary Lou DeLong, a former vice president and University secretary at BC; Cornelia Kelley, the first female headmaster of the Boston Latin School; and James A. Woods, SJ, the college's longest-serving dean.
To stay up-to-date on graduation proceedings and events, download the free Boston College Commencement App. The app runs on Apple and Android mobile devices.
About the Author