Northeastern's IDEA Accelerator Holds Biannual Pitch-a-thon at MassChallenge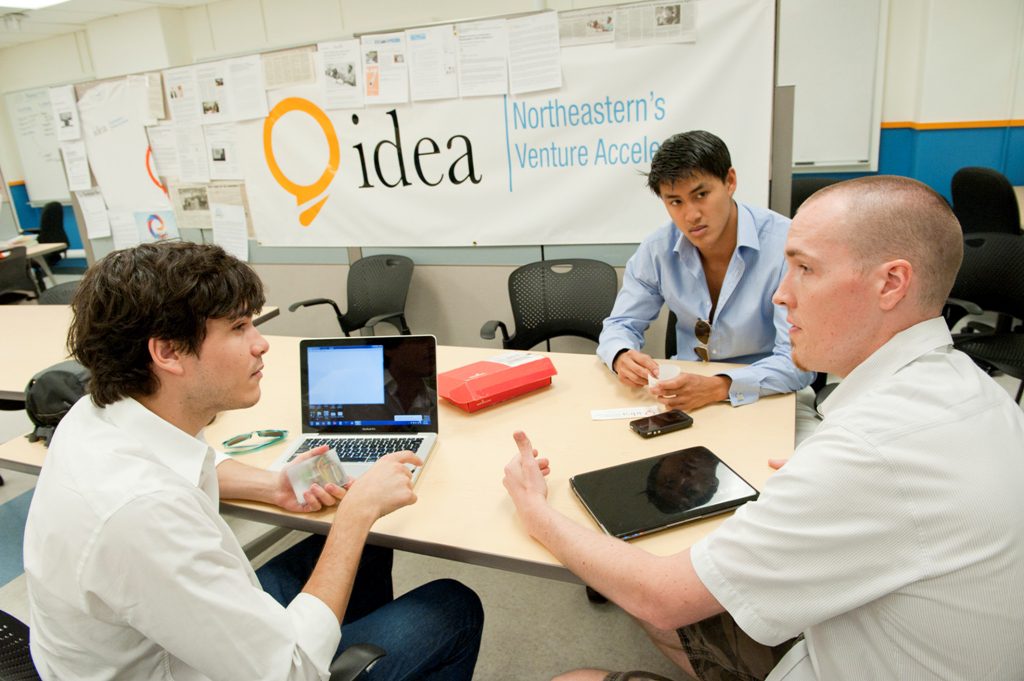 On Wednesday, June 12, the IDEA Venture Accelerator at Northeastern University's D'Amore-McKim School of Business held its biannual Pitch-a-thon at MassChallenge headquarters. Northeastern students and alumni pitched eighteen start-up ventures ranging from the hip, healthy and food allergy conscious 88 Acres to Plexx, an online venture designed to deliver essential workplace skills to entry-level workers. Each company had five minutes to pitch its business idea to thirty-five potential investors.
IDEA was established in 2009 when Northeastern University students approached University administrators and requested support for student-led ventures. Currently, IDEA's management team consists of seventeen undergraduates coached by twenty-five Northeastern's MBA students. Since its inception, scores of students from across Northeastern have utilized IDEA as a platform to propose, refine and in many cases launch new business ideas.
In their roles as IDEA coaches, Northeastern MBA students help fledgling ventures develop the finance, marketing and strategic components of their ideas. They also connect them to appropriate sources of mentoring and funding, and ultimately offer IDEA funds to the ventures deemed most promising.
IDEA's relationship with MassChallenge offers added benefits to Northeastern MBA entrepreneurs. MassChallenge is one of the world's largest startup accelerators, accepting proposals from ventures around the world. MassChallenge provides winning ventures with mentoring, funding, and cash awards with no penalty. IDEA gives Northeastern's MBA students a strong "in" with MassChallenge, a key connection as they look to launch businesses during and after business school.
[Image credit: Forbes]
About the Author