2013 Forté Forum Comes to Boston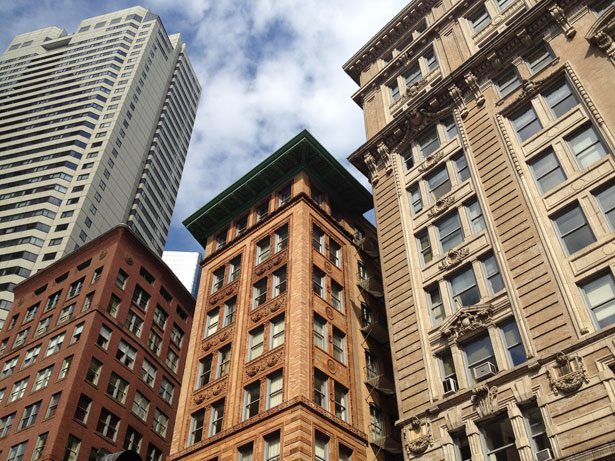 The Forté Foundation is hosting Boston's Forté Forum, an event geared toward women interested in pursuing an MBA, on Tuesday, August 20 from 6-9pm at the Sheraton Boston Hotel. The goal of this interactive event is to help women determine whether or not an MBA will help them fulfill their professional aspirations, and provide an opportunity for various business schools to interact with potential applicants.
Onsite registration will begin at 6pm, as will the School Fair. Running the full length of the event, the School Fair will comprise of admissions members from top U.S. and international business schools, with a special emphasis on local schools. Babson College's F.W. Olin Graduate School of Business, MIT Sloan School of Management, Simmons School of Management, Boston University's School of Management, and Boston College's Carroll School of Management are just some of the local business schools that will be represented at the Forté Forum, in addition to other nationally- and internationally-renowned schools (for the full list of participating MBA programs, please refer to Boston Forté Forum's web page).
For those interested in speaking individually with MBA graduates about their professional experiences, a networking reception with light refreshments will be held from 6-7pm.
From 7-8pm is the MBA Alumnae Panel, which will feature MBA women in various industries and career stages, and will cover a wide range of topics; such topics  include how they chose their career, what motivated them to pursue an MBA, and the various successes and obstacles they've faced.
At 8:15pm, an Admissions Panel made up of seasoned MBA admissions professionals will discuss admissions requirements, researching schools, the application process, and how to finance an MBA.
Online registration has ended, so those wishing to attend will be prompted to register at the door and pay an entrance fee of $5. Attendees are encouraged but not required to stay for the full duration of the event, and may come and go as necessary. Those seeking more information should email forte@fortefoundation.org.
About the Author