Boston Mayoral Candidate Mike Ross Cites BU MBA as Key Advantage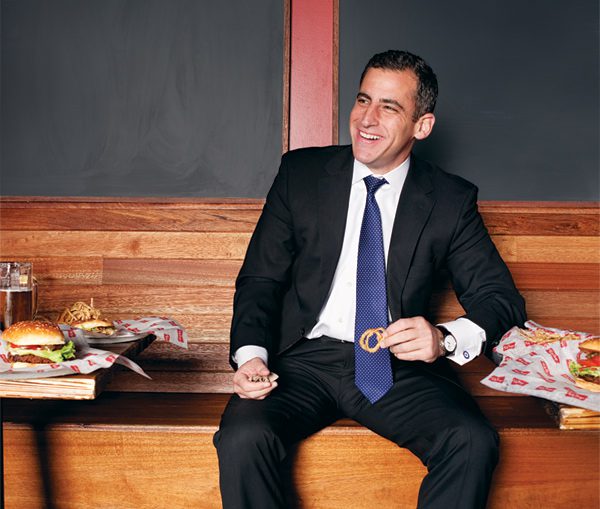 Hot on the trail for a seat as Boston's mayor, Mike Ross has been vaunting his MBA from Boston University as a critical qualification.
"An MBA degree from Boston University… has provided me with a strong understanding of financial management issues," he said in a recent interview with WestRoxburyPatch.  "To foster financial growth and stability we must develop more, and faster, so that Boston can continue the great growth it's seen…. More development, especially in our neighborhoods, helps us expand our tax base, and also keeps housing prices from rising too quickly.
Ross joins a growing number of politicians in recent years who have held the credential, the most prominent of whom include former president George W. Bush and former governor Mitt Romney.  Both hold MBAs from Boston's own Harvard Business School.
Though law degrees remain a more common choice for politicians, candidates with MBAs have been cropping up with increasing frequency in recent years.  In part, this may be due to the increasing popularity of the degree itself: from just 21,000 business management master's degrees awarded in 1969-1970 academic year, the number of MBA degrees has swelled to well over 140,000 in recent years.
But many favor deeper explanations.
"As democracies mature, you need different types of people. You go from wanting people who can lead political agitations and write constitutions, to people who can manage a budget and improve the efficiency of programmes. That's where an MBA training comes in useful," Rajeev Gowda,  a Wharton MBA and chair at a public policy institute, recently told the Financial Times.
Meanwhile, MBA programs themselves have slowly expanded their focus.  Once seen as a technical degree meant to equip young men and women with specific financial and managerial skills, the MBA is now often conceived more broadly as preparing leaders who will go on to work in a wide variety of functions.  In a political environment where economic concerns have increasingly taken center stage, it is little wonder that the MBA might be considered a valuable qualification.
On the stump, Ross has certainly been trying to use this to his advantage.  Beyond financial growth and stability, he cites his training in business leadership as preparing him to fight climate change, innovate, create jobs, improve schools, and modernize government. Ross is among four Boston City Council members with BU connections.
[Image courtesy Boston Magazine]
About the Author