Boston University Professor Leads Digital Learning Initiative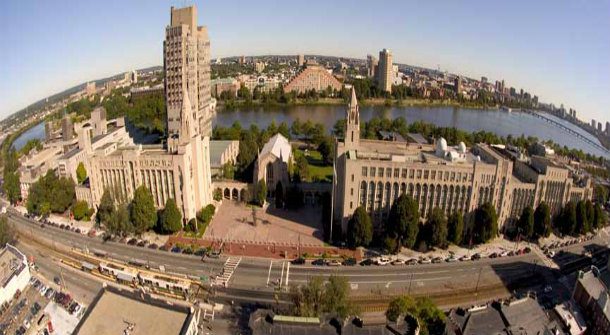 Boston University Graduate School of Management Professor Chrysanthos Dellarocas is leading Boston University into the future of digital learning. This fall, he takes the helm of a new Digital Learning Initiative that will make BU's courses available to people around the globe.
"BU is making an important start on an exciting experiment in new uses of online technology to improve ducation," Elizabeth Loizeaux, a BU provost, recently told BU Today.
In addition to making courses available around the world, the Digital Learning initiative will distribute grants to encourage digital innovation on campus.
BU joins a spate of universities in Boston already offering their courses for free online, including MIT and Harvard, who launched their own joint project offering free classes online last fall. Massive open online courses, or MOOCs, for short, have been one of the hottest topics in education over the last year, with The New York Times dubbing 2012 'The Year of the MOOC."
Although skeptics question whether a viable business model will emerge from free online courses, universities across the country have sensed the movement may represent part of the future of digital education and have sought to stay ahead of the curve. Like other universities, Boston University has turned to its business schools to help find a course through the new terrain.  One core model for developing MOOC programs is the "freemium" business model, most prominently charted by Google, where the main content is given away for free.
BU SMG's Dellarocas should be well-positioned to explore the exciting new field: not only is he Professor and Chair of Information Systems at BU, but he is one of the world's most cited scholars in the fields of online reputation and Web 2.0.
On the home front, faculty at BU have submitted ten proposals for on-campus digital learning initiatives that are currently under review by Dellarocas and his team.
As BU's President Robert A. Brown puts the venture's goal, "advances in digital learning software environments, internet availability, and hardware technology are the means for a fundamental transformation of how we may improve the quality of residential education and reach new cohorts of students beyond our campus."
About the Author