MIT Sloan's Iconic Building to Undergo Renovations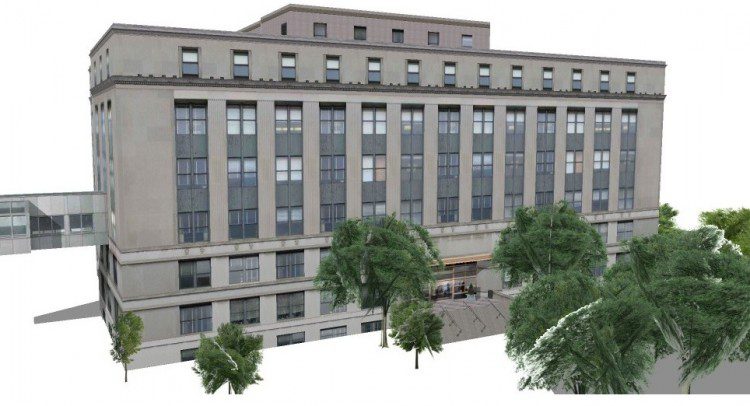 One of the reasons we recommend that students go on campus tours is that spaces can play an influential role in one's business education. For the next generation of students at the Massachusetts Institute of Technology's Sloan School of Management, there will be big changes in one of the school's most iconic buildings. The original building that housed the Massachusetts Institute of Technology's Sloan School of Management, E52, has  closed its doors for two years to undergo a complete renovation. E52 was built in 1938.
More than two-thirds of Sloan's staff have had to move to nearby buildings on MIT's campus, the traffic patterns around the building have had to change, and facilities is paving a new sidewalk to direct traffic around the building, but MIT officials believe the dramatic renovation is worth some momentary hassle. The construction will add another floor to the building and new conference space. The MIT Faculty Club will also be expanded. Overall, the E52 renovation is intended to increase and enhance the space available to students and faculty.
At the end of renovations, all of the Sloan staff members who work with students will return to E52, and the MIT Department of Economics will also occupy the building. For now, you can find an updated listing of where the various departments associated with Sloan have moved (MBA and EMBA Program Offices, Admissions, Executive Education, Student Life, etc.) at the end of MIT's press release about the construction. The MIT facilities page also has some valuable information about changes to foot and vehicle traffic routes, and you should check it out if you plan to visit Sloan.
About the Author