BostInno Alumni Impact Awards Recognize Babson Alumni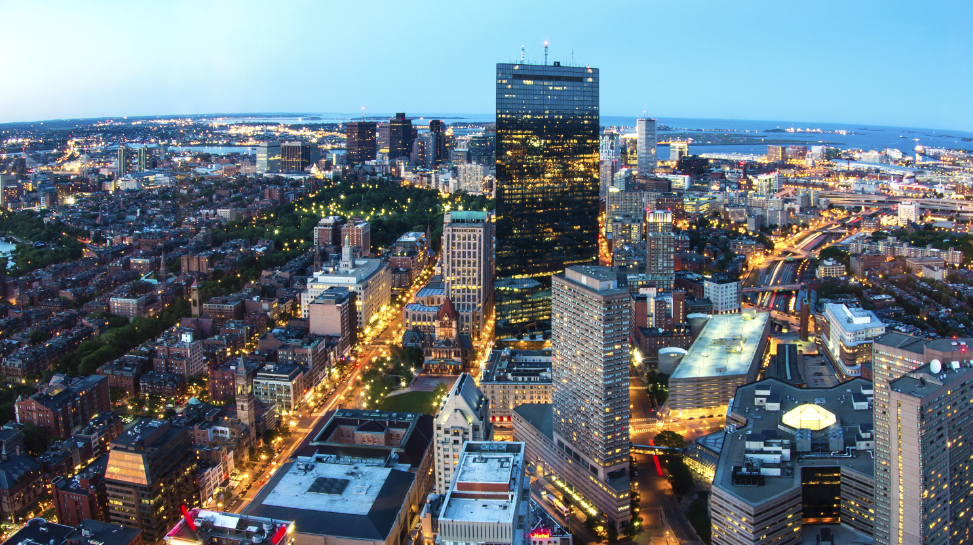 Two graduates of the F.W. Olin Graduate School of Business – Babson College were honored as BostInno Alumni Impact Award winners at the inaugural Boston UpFront event held at the Revere Hotel in downtown Boston.  Sarah Hodges' M'10 and Jon Feinman's M'10 companies were among six total startups recognized as being exceptionally influential in Boston.
This is the first year of the BostInno awards as well, which recognize young leaders who, since graduating from  Boston-area colleges,  have made a positive impact in Massachusetts and are shaping what's to come in the future of innovation.
Sarah Hodges is the co-founder of Intelligent.ly, a continuing education organization developed in 2012, which offers classes where local professionals and entrepreneurs form connections with Boston experts to help enhance professional development skills. Classes are offered three to four nights a week at its Boston waterfront location on Congress Street. She also serves as the Vice President of Marketing and Strategy at Smarterer, a Boston startup focused on developing and distributing testing materials to employees to generate skill assessments for hiring decisions.
Jon Feinman is the executive director and founder of InnerCity Weightlifting, a non-profit organization geared at reducing violence and advocating achievement among the city's most underserved urban youth. The goal of this startup is to get young people, who are at the highest risk for violence, off the city's streets and into the gym where they can build confidence and receive support. InnerCity Weightlifting strives to empower young people to say no to violence and yes to opportunity. The gym serves as a resource for this population where students can set goals from themselves at a physical and personal level to improve their lives. Today, more than 200 students attend this Dorchester weightlifting gym.
About the Author