BC Exec. Director Named to Education Fellows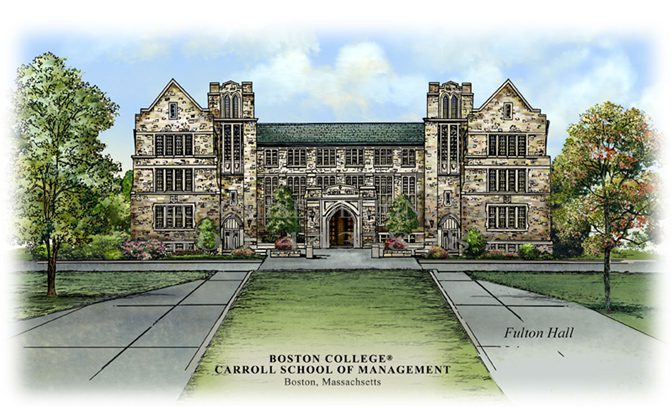 Thaly Germain, executive director of the Carroll School of Management, has been named to the 2014 Pahara-Aspen Education Fellows program. The program identifies education leaders who use diverse and innovative approaches to ensure all students have quality learning opportunities available to them.
Germain is also the executive director of the Lynch Leadership Academy at the Lynch School of Education where she oversees program strategy, development and implementation. Prior to her arrival at BC, she served as the executive director of aligned staff at New Leaders, where she helped re-create the organization's recruitment, selection, training and principal support programs across 10 partner cities.
Among other roles in education, Germain has been a principal in Washington, DC, and a history teacher in New York City, two jobs that provided her with much of her firsthand experience and knowledge.
The Pahara-Aspen fellowship provides education leaders with the chance to step back from their daily work and reflect on what they and their peers have done, and look ahead at what's possible. The program is highly competitive. Germain is just one of 24 educators chosen.
"The fellowship gives me the opportunity to work alongside leaders who have had a true impact on education reform and the sectors of education," said Germain. "I'm looking forward to all the learning and I'm truly excited about the opportunity. A lot of the work we'll be doing is thinking about reshaping education and also learning from one another. The experience will be about innovating and thinking about our future as leaders in this space."
"Some day, Thaly will be the secretary of education for our great country," said Carroll School Dean Andy Boynton. "Until then, we are thrilled to have her at BC."
About the Author