BU Asst. Prof Wins Richard R. Nelson Prize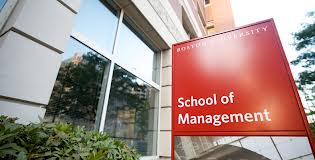 BU Graduate School of Management Assistant Professor of Strategy and Innovation Kira Fabrizio has been awarded The Richard R. Nelson Prize. She received this prize for her article "Absorptive Capacity and the Search for Innovation," Research Policy, 38 (2009), which examines the link between a firm's absorptive capacity-building activities and the search process for innovation.
Fabrizio will receive the award, which includes a prize of $3,000, at the Nelson Award Prize Dinner at the University of California, Berkeley.
The award's namesake, Richard R. Nelson, is a professor of economics at Columbia University and is regarded as one of the leading figures in the revival of evolutionary economics, as well as one of the most influential theorists on innovation in the world today. The Richard R. Nelson Prize is awarded every two years for the best article, alternatively, in the academic journals Industrial and Corporate Change (Oxford University Press) and Research Policy (Sage).
Representatives from the head editors of both journals act as judges for the best article, with a tilt toward younger scholars. The choice of journals reflects Professor Nelson's favorites in the scholarly fields to which he has made major contributions.
Fabrizio's article was selected by the editors of Industrial and Corporate Change from a list of final candidates provided by the editors of Research Policy. Her article takes the perspective of the firms that rely on university science in their own innovation processes, focusing on pharmaceutical and biotechnology firms.
The article establishes the importance of specific firm strategies for accessing and utilizing university-generated science, and has been influential for a large body of subsequent work on firm strategies for accessing knowledge outside of the organization, and the implications for innovation outcomes.
About the Author