BC Names New Senior Assoc. Dean for Faculty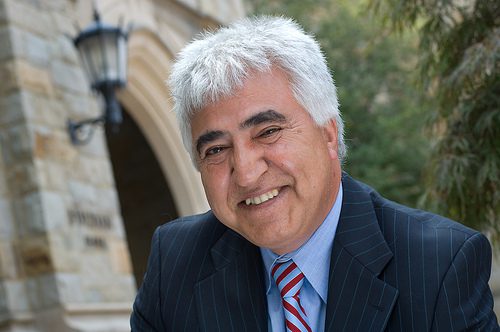 The Carroll School of Management has named Hassan Tehranian as senior associate dean for faculty. Tehranian has been a Carroll School of Management faculty member for 35 years and chair of the school's Finance Department since 2003. Tehranian is the Griffith Millennium Professor in Finance and director of the Center for Asset Management and is also the founder of the school's graduate program in finance.
In his new position, he will head up faculty development efforts, lead strategic projects, engage with alumni and fundraising activities and work with recently arrived Associate Dean for Graduate Programs Betsy Griffith on academic and curriculum issues.
Tehranian's appointment as senior associate dean comes as the Carroll School seeks to build on growing recognition of the quality of its undergraduate program. One important bellwether of the school's rise has been the rankings compiled by Bloomberg BusinessWeek, considered a major source on business and management education. Ranked 32nd by the publication six years ago, the Carroll School rose to fourth last year.
Tehranian said that he will try to reach the school's goal to be at the top spot, which is why he will be focusing not only on finding the best faculty but increasing resources to strengthen their research and teaching.
Tehranian , who will be succeeded as Finance Department chair by Hillenbrand Family Fellow Finance Professor Ronnie Sadka, earned his bachelor of science degree from the Iranian Institute of Advanced Accounting and his MBA and doctoral degrees in finance from the University of Alabama. He pursues teaching and research interests in corporate finance, investments, the effect of deregulation on the structure and efficiency of the banking industry and portfolio analysis. He will take his new position as the new senior associate dean for faculty on Jan. 1, 2015.
About the Author