BC Student Shares Advice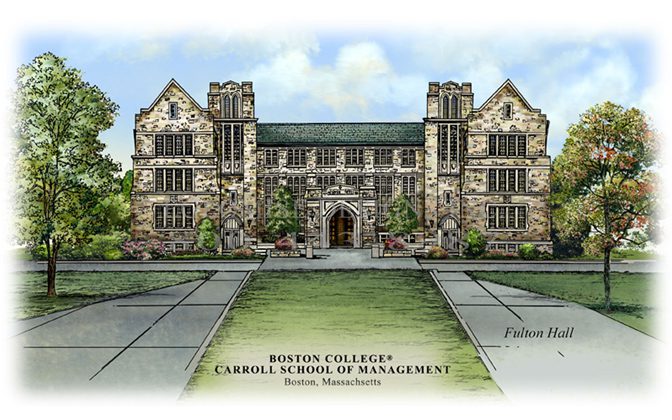 Boston College Carroll School of Management student Jeremy Ferguson, MBA '16, shared advice on how to choose the right MBA program. Ferguson shared his own journey to choosing Boston College for his business school. He shared this story with the BC Carroll School news.
Ferguson first shares that he wanted to find a school that gave him a sense of community and belonging. Ferguson writes:
"Being from Texas, I wanted to find a place that could be my "home away from home." The transition from my life in Texas to BC was so much easier because of the BC community. My advice, definitely visit the campuses you're interested in. But don't just take a tour, talk with current students and faculty, see what life is really like in that program. You're going to be there for two years of your life – do your research, and it will pay off!"
He goes on to explain how another important part of his MBA program search was to find a program that gave him exposure to the business world. He also wanted a program that would provide him with assistance in his career search.
"The BC MBA Program satisfies all of my requirements. For instance, the Manager's Studio provides a glimpse into executives' personal lives, where they reveal their personal goals and challenges, career paths, techniques on managing and leading, and many other useful bits of applicable knowledge. I've already had the chance to meet with many BC MBA Alumni who are working full-time at companies I'm interested in.
Career Strategies at the Carroll School of Management has an outstanding reputation in assisting students to find the internship/jobs they want after school. They have helped me with everything from general advice to helping me write cover letters."
Ferguson stresses that it is important to put the time and effort into researching and visiting the programs you are interested in. you can find the rest of Ferguson's story here.
About the Author