BU Holds MBA Information Session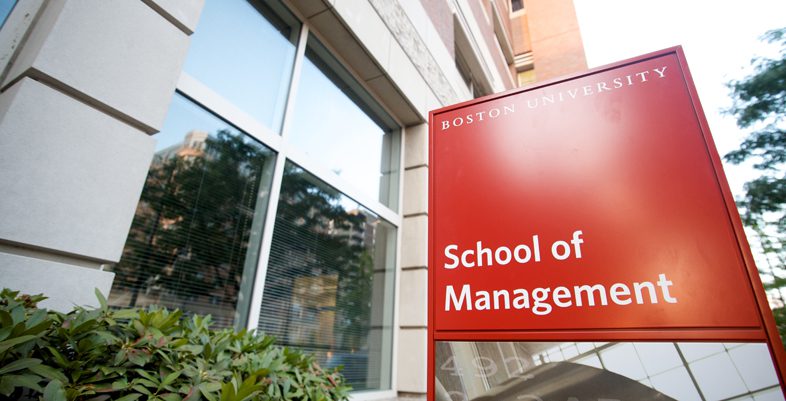 The Boston University Graduate School of Management will be holding an information session Jan. 28. The event is for both its two-year full-time MBA and professional evening MBA programs. The information session will be held from 6 p.m. to 8 p.m. at the Boston University campus. During the event, prospective students will have the opportunity to learn more about the programs and admissions process, as well as have any questions about the program answered by a current student or an alumni.
The curriculum for both the Full-Time and Professional Evening MBA programs are composed of 64 credits. These credits come from 34 credits of core courses and 30 credits of elective courses. Core courses provide students with a solid foundation in accounting, finance, information systems, marketing, operations, organizational behavior and strategy.
Through elective courses, students have the option to specialize in a more specific area of business, not covered in the core courses. Specialization options include, entrepreneurship, finance, international management, leadership and organizational transformation, marketing, operations and technology management and strategy and business analysis.
The Full-Time MBA program at BU is a two-year program taught in a cohort structure. Cohorts typically consist of 50 to 55 students who complete all core courses together. The Professional Evening MBA program gives students the option to complete the first year in the same cohort structure as the Full-Time program or complete the Core Courses at their own pace.
Students who choose the self-paced option have the ability to either slow down or speed up their education depending on their time available for study. Students in the Professional Evening MBA program generally graduate between three and four years, depending on the program structure and the amount of courses taken per semester.
The information session is free for all prospective students to attend. Registration for the event can be completed online.
About the Author