Interview Tips: Boston College School of Management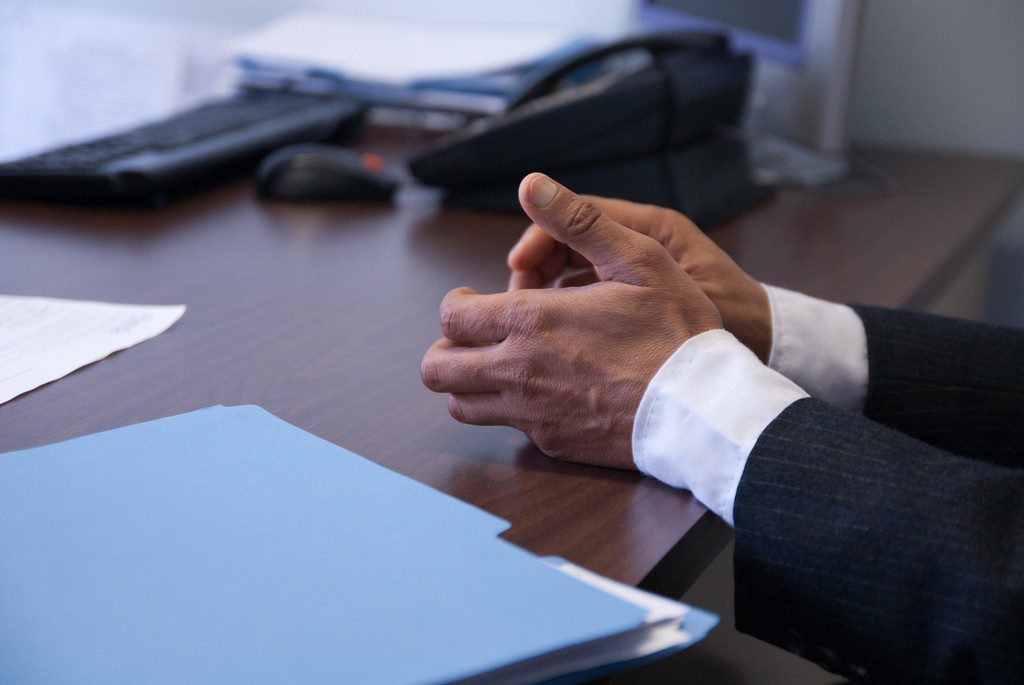 Succeeding at the interview portion of the MBA application process may cause candidates a certain amount of stress. This is why MetroMBA has launched a new series profiling the many ways in which different business schools approach the interview process. These articles will help demystify the process for prospective students, as well as provide insight into the best ways to prepare for these interviews. While the overall purpose of MBA interviews is universal – schools want to get to know their potential students better – each business school has its own approach to the process.
At Boston College's Carroll School of Management, for instance, interviews give the school's admissions committee a chance to learn more about candidates beyond the scope of their résumé. In turn, the candidates get a chance to ask specific questions about the school to ensure that it is the best fit for their MBA degree. Whether conducted in-person or over Skype, these interviews are an important step in the application process for the school and its prospective students alike. To get more information, I spoke with Kristen Shambo, the Associate Director of Graduate Admissions at the Carroll School of Management, as well as two of the school's current students.
Admissions Interview Advice
What is the general interview process at Carroll like?
Admission interviews for the Full-Time MBA program are granted by invitation only. Interviews are conducted either in-person (preferred) or via Skype. Our interviews are blind, meaning that the interviewer reviews only the applicant's résumé and has not reviewed his/her application. This ensures that the interviewer is not biased by a GMAT score or undergraduate GPA, and it allows the applicant another opportunity to present themselves to the admissions committee outside of the required elements of his/her application.
Interviews are conducted by a member of the admissions committee, which includes admissions staff and current MBA students. Our student interviewers are bright and accomplished and they understand what it takes to be successful in the Boston College MBA program.
How does an interview help prospective students get a sense of the school? 
The interview helps prospective students learn more about the curriculum, career development, and student life. The interview is not only a great opportunity for us to get to know the candidates outside of his/her application, but also to share more about Boston College's rigorous program, unique offerings, and collaborative culture. The interview gives prospective students the chance to ask thoughtful questions that cannot be found online or in brochures.
What can potential students do to best prepare for the interview? 
Potential students should be thoughtful about articulating career goals and reasons for wanting to pursue the MBA degree. They should come prepared to talk about their past accomplishments, interests, and future career goals. Applicants should use the interview to explain aspects of their candidacy that their résumé does not necessarily reflect. Also, they should talk to BC students, faculty, and alums in advance, to show that they've done their research. We want to see that applicants are familiar with Boston College's curriculum and culture and how their mutual interests align. Finally, they should be prepared to ask challenging and thoughtful questions that cannot be found by reviewing a school's website.
How does the interview process help the admissions committee reach decisions about candidates?
The interview is a great way for the admissions committee to get to know the candidate outside of his/her application. We ask questions about work experience, responsibility, accomplishments, leadership, skills, etc. The interview also allows us to talk through career goals to see how prepared a candidate is for the MBA program and how we might be able to help them reach their short-term goals. Given that we are a small program, we also look for candidates who have a track record of involvement and leadership in organizations and community. Finally, the interview helps us gauge a candidate's personality, drive, potential for leadership, and enthusiasm for the program.
Current Student Interview Advice
Current Carroll School of Management students Henry Cataldo and Akshaya Joshi also shared their impressions of the school's interview process with us.
Cataldo (BC MBA '16) noted that the graduate interview process at Boston College forced him to think about his professional accomplishments and personal development. "There was a distinct focus on balance, well-rounded priorities, intellectual availability, and academic curiosity," said Cataldo. "Additionally, the interview process challenged me to not only succinctly communicate both my short- and long-term career goals, but also identify how BC could act as the bridge between the two. It is truly a privilege to join the Carroll School and the program undoubtedly aims to admit applicants who would benefit the most from its resources." Cataldo also noted the importance of the school's cultural fit.
"Given the program's Jesuit roots, there is a distinct culture of service and philanthropic involvement," Cataldo said. "Although previous volunteer commitment is important, communicating a general willingness and interest in helping the greater community at large is vital. Boston College prioritizes the marriage of personal growth and professional development."
Likewise, Akshaya Joshi (BC MBA '16) appreciated the MBA interview as an opportunity to get a sense of the culture, community, and overall vibe at the Carroll School of Management. "At Boston College, interviews are conducted by admission ambassadors who are second year MBA students in the Program," said Joshi. "This is what makes the Boston College interview unique compared to other schools because you get to speak to someone who's been through the exact same process and has a much better insight in to the first year experience at the school. As a candidate, you also tend to feel a bit more relaxed, which makes it easier to share your stories and experiences."
Furthermore, Joshi saw the interview as a great way to learn more about the school's culture from a firsthand source. These realities of the day-to-day life of a student at Boston College might have been difficult to learn from just reading the school's website.
"The interview at Boston College is more a conversational platform to express and share your story, career goals, and interests, rather than a Q&A session, and I really found it to be a great experience," said Joshi.
About the Author