Mercer's PMBA for Innovation Program Is Ideal for Entrepreneurs & Innovators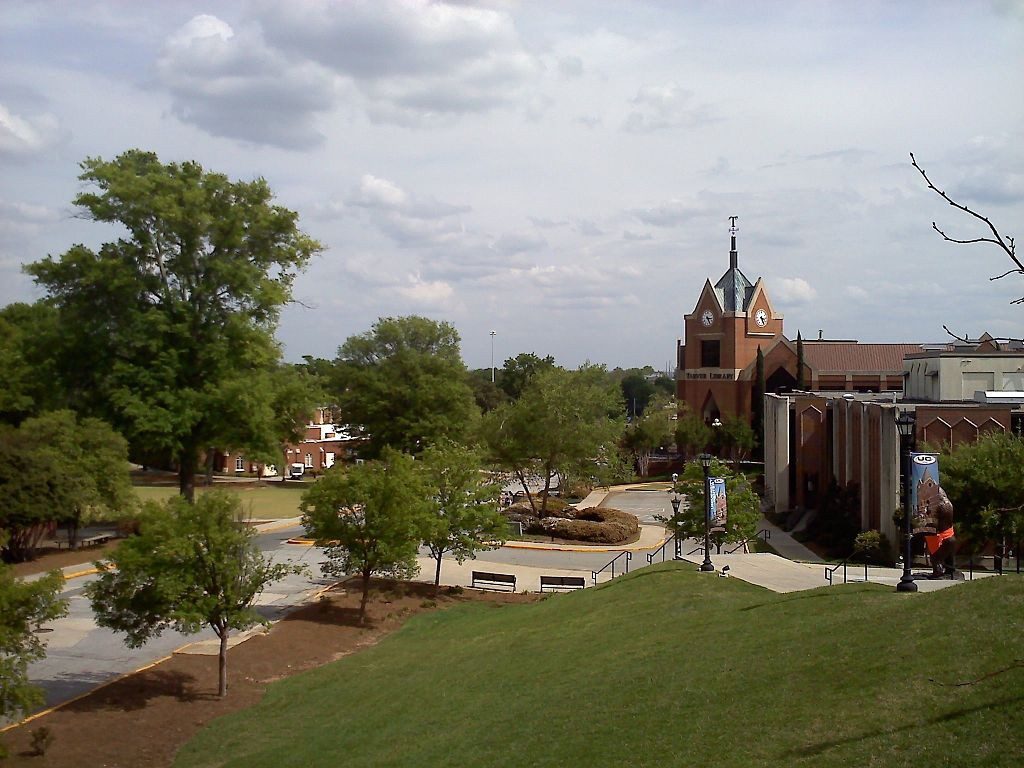 Not all MBA programs are created equal. Most universities have a full-time MBA program and an Executive MBA program, but Mercer University's Eugene W. Stetson School of Business and Economics offers a unique Professional MBA for Innovation program (PMBA for Innovation program) designed specifically for innovative leaders and budding entrepreneurs. Only at Mercer will you find an MBA program created for experienced business professionals who want to embark on a fast-paced, intense educational journey devoted to developing innovation, transformational products, and entrepreneurial ventures.
"Mercer's Professional Master of Business Administration for Innovation is unique because it features a linear curriculum that mirrors the stages of venture development from the point of idea generation to project launch," says Michael Weber Ph.D. and Associate Dean of Mercer University.
The PMBA for Innovation program's linear and dynamic approach immerses candidates in a learning environment that brings extensive academic, corporate, and entrepreneurial experience into a single all-encompassing program. The goal is to help students gain a broad perspective of effective and advanced decision-making through classroom discussions, presentations, team projects, research, and technology-based interaction.
Throughout the 20-month program, which has Saturday classes every two weeks, students will learn from visiting business leaders and experienced faculty. Broken down into five thematic modules, each module begins with a retreat that provides concentrated study on specific business topics. In addition to the retreats, the PMBA for Innovation program features a week-long Best Practices Field Residency.
"Our week-long residency gives students the opportunity to travel to a major business and innovation center, such as Silicon Valley, to gain hands-on experience and meet with top executives of successful companies that are flourishing in today's competitive market," reveals Dr. Weber. "Students will have the opportunity to observe companies in various stages such as start-up, growth, and take-off."
Individuals who successfully graduate from the Professional MBA for Innovation program can continue their careers in leadership positions including: account director, process improvement manager, financial forecasting manager, risk and control officer, operations controller, senior analyst, financial advisor, or cost estimator. "Graduates of Mercer's Professional MBA for Innovation stand out in the job marketplace because they are prepared to lead their organization through the complex process of innovation," explains Dr. Weber. "Studies have shown that innovation is the key to organizational sustainability and a top strategic concern."
The ideal PMBA for Innovation program candidate is a working professional who desires to take his/her decision-making prowess to the next level, without disrupting his/her busy career life. The average student is 34 years old and has 12 years of qualified work experience. Candidates are required to demonstrate advanced professionalism, dialogue, and decision-making experience to foster collaboration and networking within the classroom; this creates a dynamic and interactive learning environment.
To apply for the Eugene W. Stetson School of Business and Economics Professional MBA for Innovation program, qualified applicants must hold a bachelor's degree from a regionally accredited institution—a major in business is not required. The new cohort begins each January with the final deadline for application being December 1. Applicants are required to:
Complete the Stetson School of Business and Economics application for admission
Submit a $50 non-refundable application fee ($100 for international applicants)
Send transcripts from all previously attended institutions
Supply two letters of recommendations (one should be from a manager or supervisor)
Attach a current résumé
Attend a personal in-person interview
The Professional MBA for Innovation program is a convenient and fast-tracked program, with Saturday classes every two weeks and a start every January. It's perfect for professionals who desire to further develop their leadership and business innovation skills. It's also ideal for new and experienced entrepreneurs as well as up-and-coming industry leaders. "Mercer's Professional MBA for Innovation is a transformational, cutting edge program that develops innovation strategists that will lead mature organizations or start-up ventures through the complex process of innovation," says Dr. Weber.
To learn more about the Mercer University's the Eugene W. Stetson School of Business and Economics Professional MBA for Innovation program visit their website or contact Lael Whiteside, the Assistant Director of Admissions, at 678.547.6300 or mailto:business.admissions@mercer.edu.
Mercer is an advertiser on the MetroMBA site. This piece appears as part of the school's sponsorship package. For more information about sponsorship opportunities with MetroMBA, contact us here.
About the Author