Northeastern to Launch Toronto Campus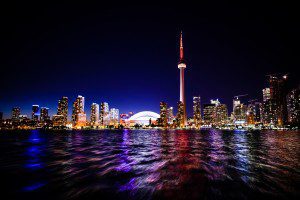 Northeastern University's first international campus will offer programs focused on meeting the needs of employers in the Toronto area, according to a press release from the school.
The university should be well placed for its business-oriented mission in Toronto thanks to the expertise of Northeastern's well-regarded D'Amore-McKim School of Business. The school ranked No. 61 on Bloomberg Business' list of top full-time MBA programs in the U.S.
Launching in 2016, Northeastern's Toronto campus will offer master's pro­grams in project man­age­ment, infor­ma­tion assur­ance and medical reg­u­la­tory affairs that will be aimed at working professionals. Classes will include online learning to offer students greater flexibility.
"This ini­tia­tive is a more inten­tional approach to taking our edu­ca­tional model around the world," North­eastern Pres­i­dent Joseph E. Aoun said in the school's press release. "Toronto's cul­ture of inno­va­tion and increased demand for a highly skilled work­force make it an excel­lent regional partner for North­eastern. We are excited to build a bright future together."
The Toronto campus will join Northeastern's other satellite locations in Seattle, Silicon Valley and Charlotte, N.C., according to The Boston Globe.
"This is great news for the city of Toronto," Toronto Mayor John Tory said in the press release from Northeastern. "Toronto is already known for having a diverse, knowl­edge­able, and inno­v­a­tive work­force, and by joining a net­work of cities like Boston, Char­lotte, Seattle, and Sil­icon Valley with our very own North­eastern Uni­ver­sity campus, we will enhance that reputation."
The search is on for a downtown Toronto location for the new Northeastern campus.
Related articles
About the Author