Zipcar Exec Named Entrepreneur-in-Residence at Carroll School

A Boston College-Carroll School of Management alumnus is the first entrepreneur-in-residence at BC's Shea Center for Entrepreneurship.
According to a report on Boston College's website, Brian Harrington graduated from the Carroll School in 1989.
"It's great to be here and I look forward to contributing," Harrington said in the school's article. "I've seen and done a lot, and I'd like to use my experience to emphasize thoughtful decision-making by founders during the early stages of a company's existence."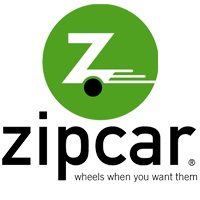 Harrington's experiences include serving as executive vice president and chief marketing officer at Zipcar, running his own consultancy, holding leadership roles in a brand communications agency and co-founding a travel website.
"We are very excited about our EIR program and Brian is the perfect person to kick this off for us at the Shea Center," said Jere Doyle, executive director of the center.
"He brings a wealth of entrepreneurial experience to campus, and students will get immediate and up-close personal access to him through office hours, drop-ins and larger group sessions. The consistent mentoring that Brian will provide will be invaluable. The EIR program is something we want to build and expand on at the Shea Center, and we hope to bring in multiple entrepreneurs across a wide range of functions and experiences."
At the Shea Center, which was launched last year, Harrington will help students turn their business ideas into realities. He will also work on the curriculum, speakers, and content for Accelerate@Shea, a pilot accelerator program. Fifteen teams will take part.
About the Author