5 Houston Startups You Should Know

While it's true that cities like San Francisco and New York are known for being at the center of the startup world, innovative new companies come from cities throughout the country. And if you are looking for some of the hottest startups to watch this year, there may be no better place to go than Houston, Texas.
"Houston is still one of the very best places to be a startup," said CEO and president of the Houston Technology Center, Walter Ulrich. "We have a vigorous and robust ecosystem to support startups."
Last month, the Houston Chronicle released their list of 100 local startup companies to watch, revealing the true depth and variety of the business community in Houston. Here are just a few of these Houston startups to watch:
5 Houston Startups to Watch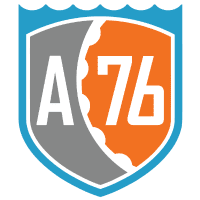 Founded in 2014, A-76 Technologies got its start in the Technology Entrepreneurship class at the Rice University – Jones Graduate School of Business. During the course, startup founders Lauren Thompson Miller and Tim Aramil developed a business plan for a series of anti-corrosion coatings and lubricants invented by renowned Rice chemistry professor Dr. James Tour.
The founders joined with other team members to help create a business plan for A-76, taking the idea to business plan competitions around the world, and winning second place and over $600,000 in total prizes at Rice Business Plan Competition.
Today, A-76 offers a variety of anti-corrosion products that can be applied to a wide range of metals. There are a number of uses for the product, from preventing rust on industrial appliances, squeaky gates, and vehicles like trucks and boats.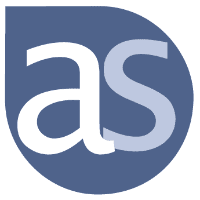 Aprenda Systems is an innovative healthcare information technology company with the mission of improving the "efficiency of the healthcare system through innovative technology solutions that enable health care entities, professionals and patients to easily share flexible/comprehensive identity data."
Their flagship product, Signature, allows users to create a master directory of profiles and share it with payers, health systems, individuals and more. When an update is made, each profile will update automatically and notify users of the change. Signature allows users to save time, fines, and out-of-network expenses and avoids errors by eliminating the need to transcript data manually.

Founded in 2013, DimDrop is a mobile application which allows organizations like governmental agencies, universities and businesses to create and track mobile communications. The benefits of enabling teams of people to reach their clients so directly are numerous. Governmental agencies can update residents of local concerns such as road-closures, in real-time. The app also allows campuses to provide live safety updates to students, and businesses to engage more directly with their customers.
Founded in 2013 by Dr. Alan Abrams and Katherine Chambers, The Right Place helps to solve complications in the process of moving patients from hospitals into skilled nursing facilities — a process which results in 24% of patients winding up back in the hospital. The Right Place can lower this number by moving patients more quickly from hospitals and engaging patients in decisions for their post-acute care. The Right Place aims to empower service providers by reducing the complications in this process, providing better outcomes for providers and patients alike.

Founded in 2014 by two veteran broadcast journalists, UNews Digital is a customizable video distribution mobile app which aims to "extend the broadcaster's reach in the mobile space." For use both by broadcasters and news consumers, UNews will allow users to watch a personalized newscast on their phone, while media companies can increase revenue and video views. UNews is a client of The Houston Technology Center, one of the most respected business incubators in the United States.
—
If you'd like to know more about top U.S. startups and how you can land a job at one, make sure to check out the following articles: