Philadelphia Startups, A Hub for Innovation

The abundance of affordable housing and work spaces fall first on the list of reasons that the Philadelphia metro is a perfect environment for startups, but that's only the beginning.
The rich climate of top colleges such as The Wharton School of the University of Pennsylvania, Temple University's Fox School of Business, and Drexel University's LeBow College of Business draw some of the most innovative new businesses to the area as graduates from the realms of tech, life sciences, and the arts see the plentiful entrepreneurial opportunities in the region. Here is a look at some of the region's companies that comprise Philly's ever expanding startup ecosystem.

Philadelphia Startups
DreamIt Ventures is a venture capital company that has been a pioneer of growth in the city for technology companies. Ranked by Forbes as one of the top 10 business accelerators in the world, DreamIt assists both young and established companies to raise capital. DreamIt backs companies on the forefront of life sciences technology, in addition to various other fields such as retail and social media.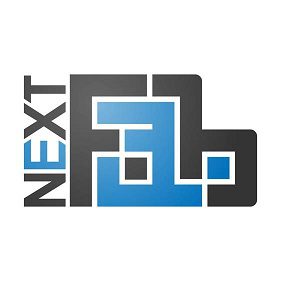 Nextfab is an incubator for hardware technology and product development comprised of engineers, artists and designers. Its home is a 21,000 square foot facility in South Philadelphia's "builder's row", a section of the city that has long been host to building material distribution centers and light industrial spaces. Nextfab has 20 full-time staff members and offers training and education along with work space that houses highly advanced 3D printing equipment. The company was founded in 2009 by Dr. Evan Malone, whose mission is to "reinvigorate American manufacturing".
RJMetrics was co-founded by Wharton School graduate Jake Stein. The company designs analytics software and data infrastructure to help online businesses maximize their growth. Located in Center City Philadelphia, RJMetrics is comprised of 87 employees, and is on the forefront of data science both in the region and beyond.
Biomeme is a smart phone based DNA detection platform based in the Old City section of Philadelphia. With applications in healthcare, veterinary sciences, food and water safety, and biothreat detection, this groundbreaking technology is useful to researchers, educators, and clinical practitioners.
Open Life Shop is an online retail platform that sells cleaning, bedding, personal care items, and stationery that are certified to meet rigorous eco-safety standards. Founded by University of Pennsylvania graduate Billy Hanafee, Open Life Shop provides consumers with goods that have a low environmental impact. The company also supports fair labor practices in all aspects of distribution.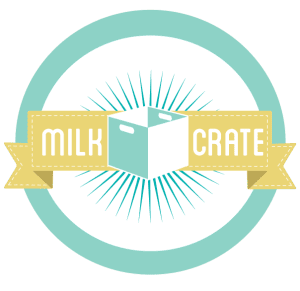 MilkCrate was founded by Philly native Morgan Berman, who recognized the need for a digital hub for those interested in sustainable living. The app gathers news, business listings, events, and lifestyle tips for the greater goal of promoting businesses that focus on "people, planet and profit…usually in that order".
VirtuREAL is a public speaking assistance app created by LeBow College of Business student Kristen Newman. It functions as a "virtual speech coach" which combines algorithms and audio detection technology to help users gauge the efficacy of their speeches. The app assists in alleviating the stress that many people experience when public speaking, and shares a wide audience comprised of students, corporate executives, and performers, among others.
SpotIt BuyIt helps businesses grow via Instagram by guiding customers to mobile-friendly content. Co-founded by a group of MBA students at Wharton, SpotIt BuyIt lies at the intersection of retail and social media. Funded by DreamIt Ventures, SpotIt BuyIt is part of the Venturef0rth Community, a co-working space in the city's Callowhill neighborhood.
These are just a few of the multitude of companies that have found a home for innovation in Philadelphia. For more on entrepreneurship curricula, visit MetroMBA Philadelphia.
If you want to learn more about how to leverage your MBA to land Philadelphia startup jobs then make sure to check out our article How MBA Grads Can Land Startup Jobs.
About the Author