Best Boston MBA Programs For Your Buck

It would be a gross understatement to characterize earning a business school degree as a major investment of time and resources. For the vast majority of applicants, choosing the right school is often a matter of choosing the one they can afford. But if there's any city in the North America that offers a veritable gallery of business schools for any budget, it's Boston. We surveyed the Boston scholarship landscape so you don't have to, and here are the best Boston MBA programs for your buck:


The D'Amore-McKim School of Business at Northeastern offers a range of scholarship opportunities that cover anywhere from 25 percent to an entire tuition, awarded "based on the strength of your application." The Double Husky Scholarship offers up to 25 percent discounts to BU alumni who want to finance grad school. The Lifetime Learning Benefit offers 25 percent discounts for "parents and siblings of full-time undergraduate day students to pursue part-time or full-time graduate degree and certificate programs." The MBA Achievers Scholarship is for candidates "who demonstrate outstanding success" and leadership potential. The City Year/Northeastern University MBA Scholarship wipes out 25 percent of yearly tuition. The Posse MBA Scholarship, the Returned Peace Corps Scholarship, the National Black MBA Association MBA Scholarship and the National Society of Hispanic MBAs are all merit-based scholarships that potentially cover up to 100 percent of tuition.
The Boston University Questrom Graduate School of Business has merit-based scholarship options in spades. The Dean's Scholarship offers "awards ranging from $10,000 to full tuition." The Public & Nonprofit Scholarship offers "awards ranging from $10,000 to full tuition" for students "who seek to address society's most challenging humanitarian and social problems." The City Year and Education Pioneers Scholarships provide "a minimum of $15,000 for the first year of study, and is renewable for a second year." The MBA+ MSDi Summer Scholarship offers $5,000 to $10,000 to outstanding candidates who enroll during the summer semester. The Prospanica Scholarship awards scholarships to United States citizens of Latin American descent. The Fundación Mexicana para la Educatión, la Tecnología y la Ciencia, A.C. (FUNED) Scholarship for Mexican Nationals offers "credit-scholarships" up to 40 percent of the total tuition. The Max Analjit Singh Scholarship Fund subsidizes "two deserving and outstanding" Indian graduate students. The Peter (Questrom G'85) and Mary Diotte Scholarship is intended for "an MBA student with strong ties to Wisconsin and/or the Midwest."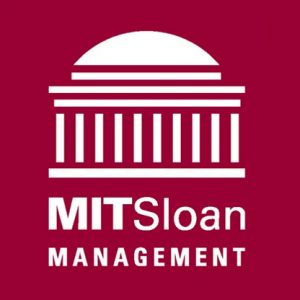 The MIT Sloan School of Management awards an array of "merit-based fellowships and scholarships" to incoming students. The Legatum Fellowship is intended for student "who demonstrate a commitment to starting a business in a low-income country after graduation." The McKinsey Award, which awards merit-based scholarships of $10,000 to four incoming Sloan freshman, is open to all applicants. The MIT-China Scholarship Council Fellowship covers "stipend, full tuition, international round-trip airfare and appropriate fees" for Chinese students. MIT 3Public Service Fellows "must work in collaboration with a supervisor in a community organization that will benefit from their work in the long term." The MIT Sloan Social Impact Fellowships subsidizes "a limited number of MBA students taking on important societal challenges." The Yellow Ribbon GI Education Enhancement Program offers $10,000 scholarships to "veterans of the U.S. military that are matched dollar-for-dollar by the federal government."



Simmons School of Management automatically reviews graduate applications for a whole host of scholarships, which are "awarded based on academic achievement, managerial experience, and leadership potential." The Excellency Award is a full tuition scholarship. The City Year "Give a Year" Award offers a 50 percent tuition scholarship "in an effort to boost support for community service engagement." The Dean's Merit Award and the $25,000 Partnership Award are two merit-based scholarships. The $25,000 Emerging Leaders Award and $30,000 Leadership Scholars Award are intended for two incoming female students a piece "who aspire to leadership positions and who have demonstrated potential through academic achievement." The $2,000 Simmons Alumnae/I Award is designed for students who have completed Simmons undergraduate degrees. The $20,000 Forte Fellowship is "intended to increase the number of women applying to and enrolling in MBA programs." The National Society of Hispanic MBAs Scholarship aims to provide "access to exceptional management education for two Hispanic students per year."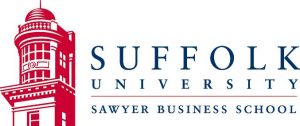 Suffolk's Sawyer School of Business offers so many scholarships you'd think they were printing their own money somewhere in the basement of the student center. The $3,750-$7,500 Alumni Scholarship is designed for Suffolk undergrad alumni "who enroll in a CAS grad program." The renewable $3,000-$14,500 CAS Graduate Grant and the SBS Management Graduate Grant are worth investigating. There's the $3,000 Community Service Scholarship. Don't forget the $9,000-$18,000 Executive MBA Grant. Oh yes, and the Popeleski and Gene I. Lee, EMBA '96 Term Scholarships. The Geraldine F. Lavin Memorial Scholarship is given "annually to a Cape Cod student whose life has been impacted by breast cancer." Finally, there are two $6,000 Suffolk MBA-North Campus Leadership Awards for "residents of Lawrence, Haverhill or Lowell."
The F.W. Olin Graduate School of Business at Babson offers many location-based scholarships, including the Wellesley and Needham Town Scholarships; the Canadian Scholarship, the Donald M. Gally Scholarship for students from the southern U.S., the European Students Endowed Scholarship and the Wertheimer International Scholarship. Olin also offers a scholarship created by the MBA classes of 2001 and 2002 for incoming students who have worked in developing countries or at non-profits. The Elizabeth Little Bodman Scholarship to assist "graduate Babson women who are furthering their education mid-career."
About the Author