Best Boston Entrepreneurship MBAs

Climbing the corporate ladder has gone the way of the Dodo. There's genuine concern that employees no longer have faith investing their prime years in large corporations that bankrupted, decimated retirement plans and left the economy in shambles back in 2008.
Now more than ever, the trend among those with some gumption and likely a small degree of mania is to abandon or circumvent the corporate world altogether in favor of smaller dividends but greater autonomy. It's never been a better time to roll up one's sleeves to make the world one wants to live in. And there's not a place more ideal to do so than in Boston.
Here are three Boston metro schools that offer entrepreneurship MBAs to help you carve out a business path in opposition to that of the nefarious corporate ogre.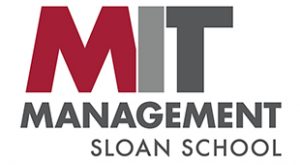 MIT Sloan offers an entrepreneurship and innovation (E&I) track for students who wish to focus on "launching and developing innovative and emerging technology companies." Key objectives include "how to generate ideas; steps for actually starting up companies; initial funding options and overcoming legal and other issues."
E&I students will "meet and work with a cohort of like-minded peers; gain exposure to key MIT faculty, staff and other entrepreneurship resources, like the MIT entrepreneurial ecosystem, and tap into a global entrepreneurship network."
E&I students also take part in the Silicon Valley Study Tour (SVST) as part of their concentration where they visit leading Northern California V.C.s, as well as "founders and CEOs of startups and successful enterprises in the life sciences, medical technology, software, information technology, advanced materials and new energy fields."
E&I students also take part in the MIT $100K Launch and the MIT Clean Energy Prize.


D'Amore-McKim offers an entrepreneurship track MBA to help students cultivate "the skills needed to work effectively within a small business or to start or acquire and manage a business of their own."
The degree prepares students for "careers in sales management, banking and public accounting" by "assessing their personal aptitude and potential for small business, finding and evaluating business opportunities, securing essential funding and organizing and managing manufacturing, marketing, accounting and finance."
D'Amore-McKim also facilitates corporate residencies with many small Boston metro companies across a wide degree of industries, including: "retail, commercial real estate development, financial services, healthcare innovators and high growth technology ventures in software, biotechnology and energy."
D'Amore-McKim has a plethora of clubs for students interested in entrepreneurship led by esteemed E&I faculty: The Entrepreneurs Club, the Center for Entrepreneurship Education, the Social Enterprise Institute, the Northeastern Center for Family Business and the IDEA venture accelerator.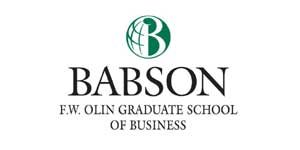 Babson touts itself as a "dynamic hub for entrepreneurs," offering a unique MBA curriculum designed with entrepreneurial thought and action in mind to give graduates the tools, "real-world perspectives, and focused knowledge required to become successful entrepreneurs." The one-of-a-kind methodology balances "business fundamentals with an entrepreneurial mindset" that enables graduates to "create economic and social value everywhere."
There are more than a dozen entrepreneurship organizations at Babson that groom students for a number of post-graduate paths, such as "joining the family business, starting a new venture, owning a franchise or buying a business."
The Arthur M. Blank Center for Entrepreneurship emphasizes "global collaborative research initiatives." The Butler Venture Accelerator Program, Rocket Pitch and Mass Challenge are valuable resources for student-run businesses. The Babson Entrepreneurship Forum hosts guest lectures from leading entrepreneurs.
About the Author