3 Accelerated Boston MBA Programs You Need To Know

Until a formal, worldwide mandate to increase the hours in a day passes or we collectively choose to abide by cyclical rather than linear notions of time, perhaps we can take solace in knowing all of us are part of civilization's constant race against the clock.
The assorted costs of business school might suggest different things to different folks—blood, sweat, tears and cash to name a few—but the universal currency of concern really is time. If time is money, we all know business school is more than just the price tag; it's tuition, room, board, but also the cost of putting a career on the back-burner for upwards of two-to-three years.
Now more than ever, schools across the U.S. are introducing accelerated tracks to accommodate mid-career students, students who wish to continue working part-time and people who just plain don't have time to spare.
Boston has three excellent accelerated programs to suit the needs of today's modern time-deficient business student. Speaking of saving time, we did the heavy lifting for you below: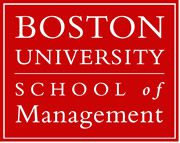 BU's One-Year International MBA combines a "rigorous business curriculum and elective courses" within a multicultural program split evenly between Beijing, Shanghai and Boston. The program is specifically designed to cultivate teamwork, problem-solving, and entrepreneurial skills within one of six concentrations—International Management, Marketing, Entrepreneurship, Finance, Operations & Tech Management, or Strategy and Business Analysis Policy.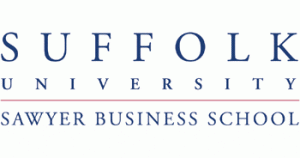 Sawyer makes a number of accelerated MBA programs available for students with robust professional experience and decorated undergraduate transcripts. The specialized Global MBA, which full-time students can complete in 12-16 months, helps garner a "broad, fundamental knowledge of international business and a functional expertise in either International Finance or International Marketing." Other options include the accelerated MBA for Music Business/Management, designed specifically for Berklee College of Music grads, the accelerated MBA for Attorneys and the accelerated MBA for CPAs. Full-time students can complete any of these programs within 12-15 months.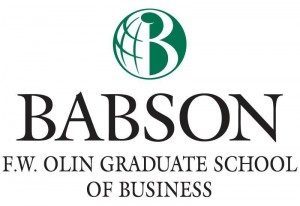 Babson's One-Year MBA students meet at Wellesley campus as a cohort, a format that cultivates "strong bonds and lifelong connections" within the One-Year program but also between One-Year and Evening MBA and Two-Year MBA students. According to Babson's description, One-Year students "hone [their] entrepreneurial decision-making skills in real business situations" by participating in "Signature Learning Experiences: one-of-a-kind courses that include sim​​ulations, action-learning projects and self-reflection." Qualified One-Year MBA candidates should have an undergraduate degree in business or economics, or significant professional experience "with exposure to quantitative disciplines such as financial analysis, operations and logistics, finance or accounting."
About the Author