Getting Paid: Highest MBA Salaries in Boston

"Step up to get your rep up," goes the old saying. Reputation is important in the business world and that extends to where you matriculate. Perhaps the most pressing question on the minds of the b-school-bound is: "What does the paycheck look like after graduation?" Got another plan in mind for paying off those loans?
While certain industries automatically yield higher starting salaries, it's probably not a shock that there's quite a bit of variation depending on what school you attend; the more prestigious the school, the higher the salary. We took a closer look at the top five schools in the Boston metro area with the highest average starting salaries for graduates.

Harvard Business School
The average starting salary for Harvard Business School (HBS) graduates is approximately $140,000, but that figure varies across industries, according to statistics from the class of 2016. The fields that appear to attract the greatest number of graduates are consulting (25 percent), financial services (28 percent) and technology (19 percent), respectively. HBS consultants can expect to earn an average salary of $140,000. Financial services professionals can expect $150,000. Graduates working in tech can expect $130,000.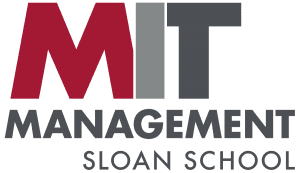 MIT Sloan School of Management
On average, MIT Sloan graduates can expect to start their careers with a salary in the $130,000 range—generous offers from top companies like McKinsey and Co., Amazon, Bain & Company, BCG and Google. According to statistics from the class of 2016, the average starting salary varies depending on the industry. The two most popular industries for MIT Sloan graduates are consulting and technology, which respectively employ 30.5 percent and 29.3 percent of 2016 graduates. The gap between services and manufacturing is apparent as MIT Sloan-trained consultants average $137,935 while those in tech can expect to make $126,421.

Boston University's Questrom School of Business
Questrom School of Business graduates from the class of 2016 earned an average base salary of $100,820, according to figures released by the school. Graduates who opted to work with domestic employers earned $103,465 with an $18,900 signing bonus while graduates who accepted positions with international companies earned $93,875 with a $14,167 signing bonus. The top three most popular industries for Questrom graduates were pharma/biotech/health (25 percent), consulting (22 percent) and technology/science (15 percent).

Northeastern's D'Amore-McKim School of Business
Graduates from D'Amore-McKim's 2016 MBA class posted record employment numbers for the school, with the average starting salary at $81,000. The four most popular industries for D'Amore-McKim graduates were in tech (19 percent), manufacturing (18 percent), healthcare (17 percent) and financial services (16 percent), with consulting not far behind (12 percent).
Graduates who accepted positions in tech averaged a $84,000 starting salary; financial services, $80,500; consulting, $80,000 and manufacturing, $74,000. Top-hiring companies include GlaxoSmithKline, Hasbro, Dunkin' Brands, IBM and Zipcar, among others.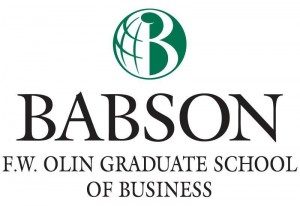 Babson College's F.W. Olin Graduate School of Business
F.W. Olin Graduate School of Business graduates from the class of 2015 accepted positions in a wide swath of industries—and were compensated accordingly with an average starting salary of $89,791 with a $16,000 signing bonus. Around 88 percent of 2015 MBAs were offered a job within three months of graduation. According to statistics published by Babson, consulting and finance were the two most popular employers with average salaries of $106,250 and $92,308, respectively. Notable companies hiring Olin grads include Amazon, Wayfair, the Boston Bruins, Bose Corporation, Burger King and New Balance.
About the Author