What are the Fastest MBA Programs in Boston?

Some students want to complete their MBA coursework as quickly and efficiently as possible—time is money after all!
However, most full-time MBA programs take at least 2 years to complete. Enter the Accelerated MBA—special programs designed for students who have clear ideas for what they want to do after graduation, as well as those who already have a strong base in business.
The Boston metro is home to several MBA programs that be completed in less than two years time. Let's take a look.
The Fastest Boston MBA Programs
Babson College One-Year MBA Program
Students applying for Babson's One-Year MBA must have completed an undergraduate degree in business or economics, or have completed prerequisite business courses. Exceptions are also made for candidates with extensive work experience. Students accepted into the program are placed into classes with second-year MBA students in the two-year MBA program.
One-Year students begin in May with a core curriculum focusing on entrepreneurship strategy, leadership, and decision-making, before completing 24 credits worth of elective courses. One-Year MBA students may also choose to pursue a concentration, such as business analytics, entrepreneurship, finance, global management and marketing.
Tuition costs for the Babson College One-Year MBA program are $80,167. Additonal costs include: housing ($16,860), food expenses ($7,487), books and supplies ($2,856), transportation ($2,507), and personal expenses ($3,534). Merit scholarships are available to the most highly qualified full-time students.
MIT Sloan Fellows Program
The MIT Sloan Fellows program is a year-long, full-time executive MBA program. On average, Fellows accrued 14 years of work experience before enrolling into the program, and average around 38 years of age.
The MIT Sloan Fellows curriculum places a heavy emphasis on leadership training and gaining a global business perspective, and is broken up into four components: There are two orientation periods in April and June that students are strongly encouraged to attend, followed by three academic terms in the summer, fall, and spring.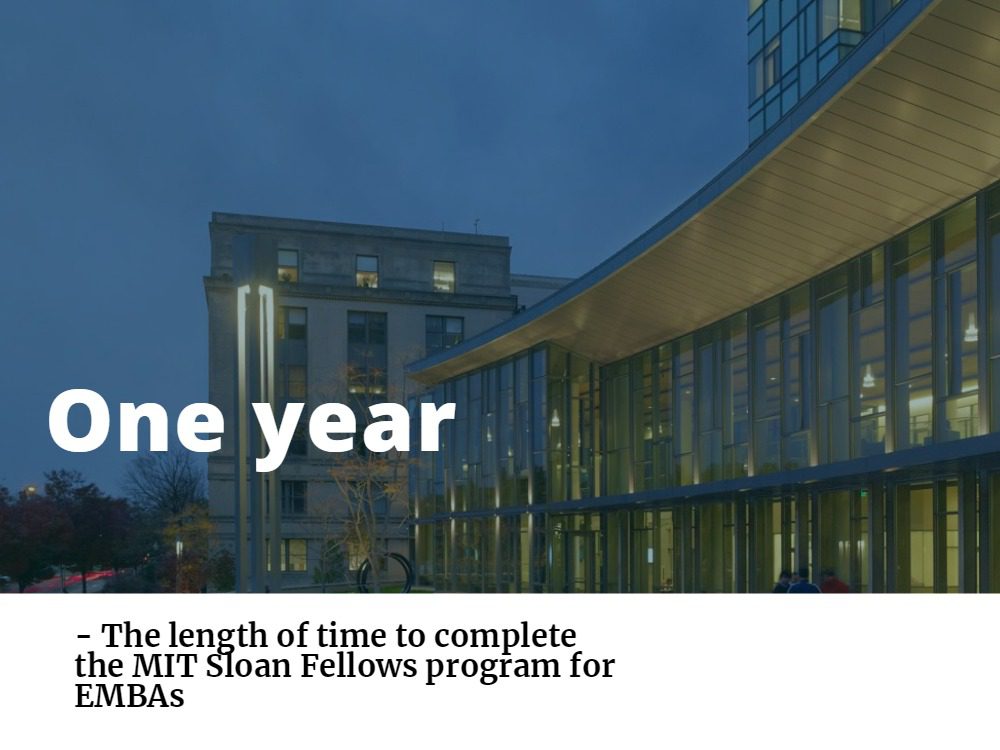 Along with normal coursework, all Fellows take part in in Sloan's Independent Activities Period (IAP), a four-week term in January that allows Sloan Fellows to take a more diverse range of classes than during the rest of the year. The program's capstones are two study trips taken during the spring term: one to New York and one to Washington DC and selected international locations.
Tuition for the MIT Sloan Fellows program is $131,500. This includes the cost of the international study trip and the cost of lodging for the domestic study trips. Should also plan on specing $7,000 for class supplies such as a computer and $38,000 for housing over the course of the year.
Suffolk University MBA Programs
Suffolk's MBA offerings are a little different: The Suffolk University MBA program can be completed in as little as 10 months, depending on the number of courses a student is eligible to waive. Classes can be taken on a full-time or part-time basis, and they can begin the program during the fall, spring, or summer semesters. This makes for a very flexible program.
All eight of the program's core courses can be waived. To do so, students must successfully complete equivalent academic coursework at the undergraduate or graduate level within the seven years prior to MBA matriculation, and receive a mark of "B" or better. A proficiency exam can also be taken during the first semester in order to have a course waived. A student's waiver request will be considered once they have been accepted, and qualifying courses will be waived during their first semester. However, all MBA students must complete a minimum of 34 credits in the Sawyer Business School.
Suffolk boasts 12 different MBA concentrations, including entrepreneurship, finance, healthcare administration, business intelligence, international business, nonprofit management, taxation and supply chain management. Students who know which area they want to work in can also enroll in one of Suffolk's specialized MBA degrees, like the MBA/Health, MBA/Nonprofit, and MBA joint degree programs in finance, accounting, taxation, and law. Sawyer Business School offers a number of accelerated scheduling options for students who are attorneys, CPAs or Berklee Music School Music Management graduates.
The school's Global MBA can be also completed in 12-15 months of full-time study. Full-time students may enroll in the Global MBA program in September or January.
About the Author