Impulses, a Culinary EMBA, and Immigration Figures – Boston News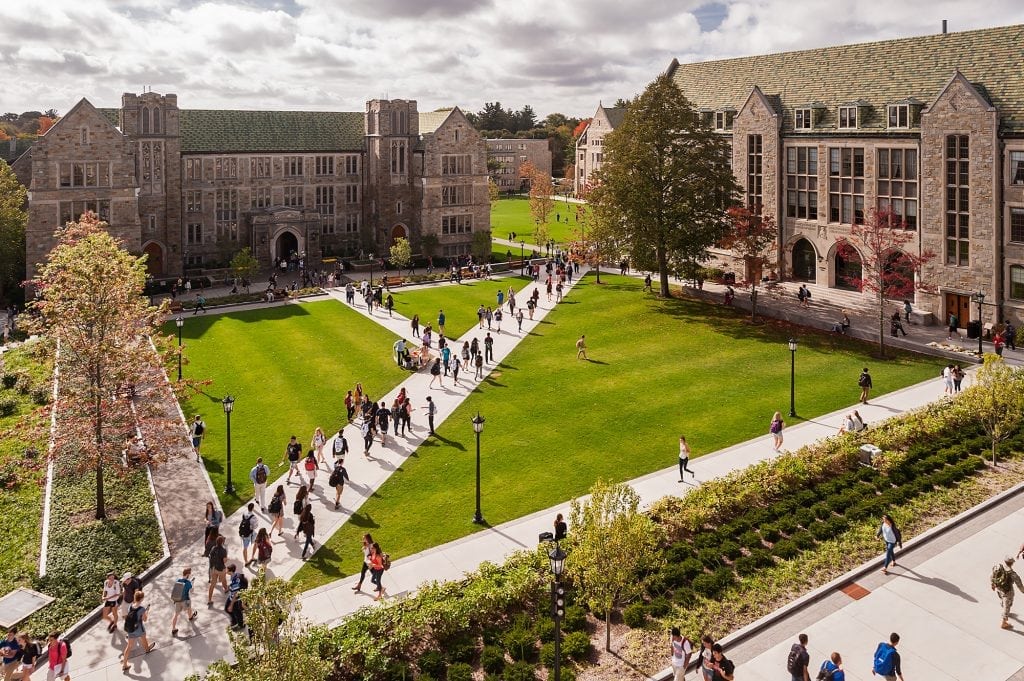 Let's explore some of the most interesting stories that have emerged from Boston business schools this week.
---
BU Questrom Professor of Marketing Didem Kurt recently co-authored new research with the University of Pittsburgh's J. Jeffrey Inman and Harvard's Francesca Gino that explored links between "grocery sales data and rates of religious adherence in thousands of counties across the country."
According to the study, "religion and religious messages were linked to lower spending."
People who were reminded of God's presence were less likely than another control group to spend money on "impulse purchases such as magazines and gum," an effect that the researchers note "persisted whether or not an individual described themselves as religious."
Kurt explains, "We attribute this result to the notion that thinking about God reminds people of commonly shared values—such as frugality—even if they don't believe in God. Managers may want to consider proximity to houses of worship when choosing a retail location. They need to be cognizant of the effect of religious cues and reminders on consumer spending."
You can read the full article here and check out the complete paper on Science Direct.
The Sawyer Business School Blog recently profiled David Lanci, EMBA '02, who after many years as a chef, shifted into the food services industry and founded NexDine, which offers "catering and dining services to corporations, schools, colleges, and senior living facilities around the country."
Lanci told the Sawyer blog that his Suffolk EMBA "gave [him] the confidence to go out and start this company. One thing I really learned from my EMBA is to take a holistic view of everything and never have a singular view. It's not just about what's on the plate."
Lanci continues:
"I realized that how you communicate with the people in the group has a dramatic impact on the outcome. I realized it wasn't just out of sheer will you could get something done. You had to collaborate, and that was the aha moment for me."
He concludes, "Food is almost the easy part. It's just as challenging—if not more so—to manage people, manage clients, manage budgets. And in our industry, we're not making widgets. We can't do everything the same way for every client. Every location is different. People's appetites are different."
You can read the full interview with Lanci here.
According to new research from MIT Sloan's Mohammad Fazel-Zarandi and Yale's Edward Kaplan and Jonathan Feinstein, "the number of undocumented immigrants living in the country is about 22.1 million, nearly twice the most prominent current estimate of 11.3 million."
Fazel-Zarandi explains, "It's likely that undocumented immigrants are more difficult to locate and survey than other foreign-born residents and if contacted, they may be inclined to misreport their country of origin, citizenship, and number of household residents, fearing the legal consequences of revealing their status."
He continues:
"A common argument in favor of a tougher immigration policy is that people who have entered the country illegally elevate levels of violent criminal activity."

"Whatever the extent of criminality that is assessed, it's clear that crime statistics be thought of in relation to a substantially larger population of undocumented immigrants. This lessens the risk in per capita terms. What's acceptable for a population of 11 million is unlikely to be sufficient for a population of 22 million."
You can read the full article here.
About the Author